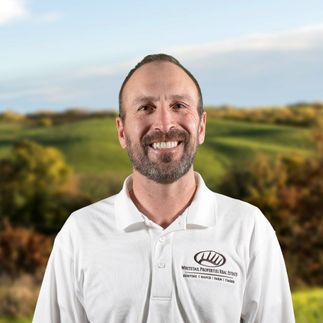 Graig Hale
Salesperson, Land Specialist / Licensed in VA
Testimonial Quotes
Graig Hale:

What My Clients Are Saying



Graig was great. No BS, straight forward and honest. I appreciated the assistance in finding the right property without being "sold".

It was wonderfully handled and stress free. Graig kept me updated and well informed.

"Had a very good experience. Graig was great to work with."

Graig Hale worked his butt off showing that property, it was recreational land.

Around April 2021, I contacted Graig Hale to look at property we owned in Washington County, Virginia. Graig went and reviewed the property boundaries, researched the deed, and we listed with him in May to sell the property. Graig kept us informed in a timely fashion, and took over 100 pictures of the land to highlight what would be of the most interest to prospective buyers. Graig negotiated an agreement with a prospective buyer and we closed the sale at the end of June. From start to finish, he did a great job of getting the sale concluded in a timely fashion. If you have any undeveloped land or hunting property, Graig will get your sale completed professionally!

Graig with whitetail properties sold my property within 7 days. I had tried to sell it before and didn't have any luck for over a year. The advertising platform whitetail properties has is the best in the business. Graig and Adam were very nice, friendly and helpful.

They worked very diligently thru some difficult circumstances.




My wife and I had been looking for the perfect property for quite some time. In this market and being two states away made it difficult to secure anything. The minute we saw the property listed by Graig we contacted him. It was a Sunday morning and within a few minutes he had responded. We travelled to see the property the following Sunday. Graig met us there and we spent a considerable amount of time walking around and exploring the property. Graig never made us feel rushed and was knowledgeable. We put in an offer and shortly thereafter, we were under contract. Although some obstacles arose, Graig worked through them diligently and we finally closed. If you are looking for a hard working, knowledgeable agent then look no further than Whitetail properties and Graig Hale. Thank you!

Outstanding experience! Graig is very knowledgeable of the area. Prompt on responses. Worked with me over period of time to get the right property for my family. Really like having the Whitetails Property Real Estate website to review properties compared to just looking at websites like Zillow or realtor.




Very pleased web site was fantastic!

My wife and I just want to let you know that dealing with your firm, and specifically Adam Sparks and Graig Hale was a very positive experience. Although we were not in any hurry to sell our property in Virginia, Adam Sparks took a personal interest in the property. They physically visited the acreage, determined its saleability, and made recommendations going forward to list and sell the property. Although the property was not on the market very ong, the ongoing communication with Adam Sparks was outstanding and led to the sale of the property. We would not hesitate to recommend Adam Sparks, Graig Hale, and Whitetail Properties Real Estate to anyone looking to purchase or sell their property.

Graig was great, responsive to my calls, very attentive.

Graig provided exceptional service for us on a recent land purchase in Virginia. We were not local to the area and Graig gave us the peace of mind and local expertise to finalize an offer that resulted in us purchasing an amazing piece of property, at a tremendous value. We can't say enough about the service we received from Whitetail Properties.

He was very friendly and knowledgeable. He got back to me when we had a question. He kept us updated on things as the process moved along. He wrote a fantastic description of our home and property. We would highly recommend him. Thank you for everything.
Contact Agent
Contact Agent
Contact Agent
Contact Agent