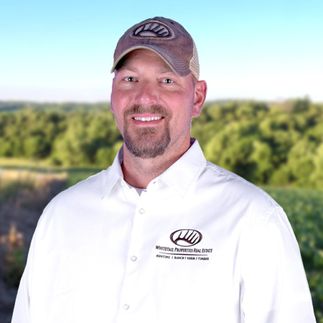 Harlan "Hersh" Smith
Salesperson, Land Specialist / Licensed in IA
Testimonial Quotes
Harlan "Hersh" Smith:

What My Clients Are Saying
Hersh was top notch all the way through from the first time we talked. Very easy to work with.




Hersh is an all around great person. I would highly recommend him to anyone looking for land. Can't wait to work with him again!

My search for a great whitetail farm took several months. It was a difficult time to find the perfect property at a reasonable price. After searching on my own for several months I was introduced to Hersh. What a great guy and extremely knowledgeable about BIG whitetails! After walking several properties with me he found the perfect farm that checked all of the boxes for my family and I. Hersh is a great guy, an excellent representative for Whitetail Properties and now a good friend of mine. Thank you buddy!

Hersh was absolutely the best and was willing to drop everything to accommodate me. Seriously the best land purchase experience I've ever had.

Could not have asked for a better person to deal with. Five minutes after meeting Hersh it seemed like I'd known him for years. Overall a great experience purchasing this property

Harlan "Hersh" Smith was exceptional in helping me with the purchase of this property; from first suggesting the property, after looking at another place, right through the closing. He understood what I was looking for and responded quickly to all my questions throughout the process. He represented Whitetail Properties very positively.
Contact Agent
Contact Agent
Contact Agent
Contact Agent