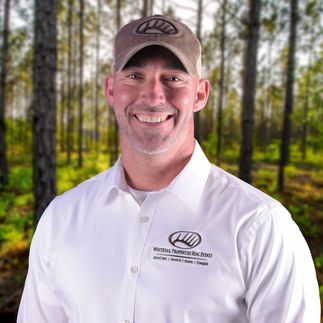 Jake Pinholster
Salesperson, Land Specialist / Licensed in AL
Testimonial Quotes
Jake Pinholster:

What My Clients Are Saying
"Jake and Spencer took great care in presenting my property in a professional manner that helped to sell it for top dollar quickly and efficiently."

Just wanted to let you know what a great experience it was working with Jake and Spencer on the sale of my wife's property in Winston County. I spent a day with them on the property and after that, I had no doubt that they would be our choice to sell this property that had been in her family since the 1800s. They were so thorough in the way they viewed the property and in their presentation as to how the sale would be conducted. After spending almost 50 years in the timber business, l had a pretty good idea of what it might take to sell the tract. They absolutely nailed it.

Both were personable and professional. These guys were the kind of people that you enjoyed spending time with and you felt like you could trust them to put your interest first.




Spencer had extensive knowledge of the area. He had lived and worked in that part of the state. He had a background in wildlife and timber. I knew market exposure would determine how the process went. Jake, had not worked the area much, but he was an outdoorsman and had a background in photography. Both guys had solid sales personalities and seemed to have the sales tools that would make it work. We both thought they would do a good job.
Contact Agent
Contact Agent
Contact Agent
Contact Agent