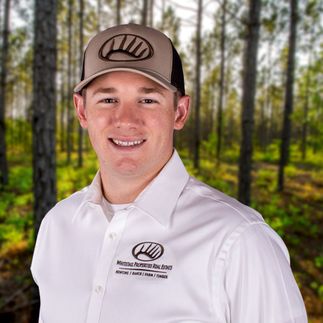 James Walker
Salesperson, Land Specialist / Licensed in GA
Testimonial Quotes
James Walker:

What My Clients Are Saying
"James was awesome. He worked for the seller and myself. Thats a tough balancing act. He did splendid. Everyone left the table satisfied. I have recommended him to all of my friends."

It has been a pleasure to have James Walker as my real estate agent. From beginning to end he has been honest, reliable, punctual, helpful, hard-working, respectful, and friendly. I will recommend Whitetail Properties and James to anyone I know in the future who wants to buy or sell land. Thank you!

James Walker recently handled the successful sale of one of my properties in Jones County, Georgia. He was very professional, courteous, and effective. He is presently marketing another property for us. We will likely list more with him. I am fortunate to have him

It was a pleasure meeting James and working with him. Ricky and I both were very happy to have such a sweet young man to help with selling our land. We will definitely refer our friends to you. If we ever decide to sell more land, we will give you a call. Much success wished for you!

Awesome experience! Best Realtor we have ever worked with. We would refer James to anyone that is looking to purchase land. We will definitely work with James for all of our future purchases.

Seemed knowledgeable, upbeat personality, persistent to get the listing, very conservative on marketing.

Great experience all around. Returned my phone call right away when I inquired on the property and followed through right away.

Thanks for your service!

It was professional and quite a pleasure working with you! Most Realtors are not as helpful as you are in bringing a deal to the closing table. I would not hesitate to recommend you to a prospect. I will keep in touch.



Contact Agent
Contact Agent
Contact Agent
Contact Agent