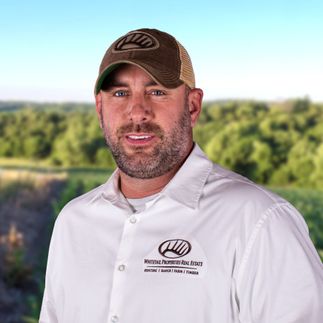 Jason Endres
Broker, Land Specialist / Licensed in IL
Testimonial Quotes
Jason Endres:

What My Clients Are Saying
We feel even with a few bumps in the process Jason was always on top of things and kept us very well informed. His description of the property was well displayed and explained. VERY professional and very helpful. This was our first land sale and it went very smooth. I would recommend Whitetail Properties and definitely Jason Endres. The property was on the market for approximately 2 weeks before we had an offer. We are very pleased, thank you so much!

Jason is a great guy, who I now consider a friend. He was helpful all the way through the process. The survey wasn't completed on time which caused some concern. Also, the DocuSign process is not streamlined. Other than that, the experience was good and I would definitely like to work with Jason again in the future.

When we first contacted Jason about the property listed it was just to go look for fun and see what it had to offer. We knew all the acreage would be too much for our growing family to handle at the moment but the home was our dream house! He was able to make arrangements to split the acreage up with the home and we are now living in our forever home! We can't thank him enough for going above and beyond to make this happen for our family!

He was Friendly when he needed to be, Serious when needed, and always Helpful. Very Impressed

Jason was a pleasure to work with and always answered questions I had.

Jason went above and beyond to help us out. He was constantly keeping us up to date and was always very positive. He was a great listener as I was selling my parents home and it was emotional. He was very compassionate and caring. He helped us carry furniture out to the garage, and the list goes on and on. Jason was the ultimate Land Specialist and I will forever refer everyone to him. We couldn't have done it without him. He is the BEST!

Jason was incredibly helpful all along the way. He asked great questions and when we didn't know the answer he did a great job finding answers. We feel like he worked hard to get the property in front of as many eyes as possible from the outset and it sold very quickly as a result!

Jason was professional and a joy to work with.

Jason was very easy to talk to and very knowledgeable. Jason was very helpful when I had questions. He made everything move smoothly.



Contact Agent
Thank you
We'll have an agent contact you shortly.
Contact Agent
Thank you
We'll have an agent contact you shortly.