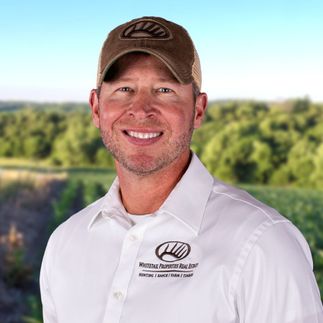 Jason Wallin
Sales Associate, Land Specialist / Licensed in KY
Testimonial Quotes
Jason Wallin:

What My Clients Are Saying
"It was awesome. Jason knew my wants and he took care of me the entire way. We ended up getting more than we had hoped."

"Once I started working with Jordan and Jason the experience greatly improved. Both were very attentive to what my wife and I were looking for and worked hard to bring properties that met as many of the criteria as possible. Really appreciate both of them, their honesty and character really helped while going through the process. Two great young men."

Jason was absolutely fantastic! Patient for us to find the right property.

Couldn't be happier with Jason's service. We had a number of issues from the buyers side, complicated by these issues happening while I was out on a cruise. Jason did awesome, he impressed me with his frankness and diligence.

My experience with your company has been more than satisfactory, especially Jason's professional conduct and timely actions. The services have been beyond my expectation. Please forward my utmost thanks and appreciation to Jason
Thanks.


My experience with Jason Wallin and Whitetail Properties was excellent throughout. He gave me excellent advice at all the stages of listing, always trying to find the best way to reach my goals, and changing his approach as those goals changed. I always felt that he was listening, and using his professional expertise and training to respond to my needs as a seller. He put in a tremendous amount of work, walking the boundary, taking photographs that captured the character of the place, and always making himself available at every step of the listing and selling process. He was able to combine good strategy with personal integrity. The buyer indicated the same impression of honesty and good communication. The sale that came from the whole process satisfied both me and the buyer; the entire process was clean and without complications. My experience could not have been better.

In addition to exemplary professionalism, Mr. Wallin also showed a personal commitment to seeing this sale through for me. My own approach and feelings about the sale changed over time, and he was always patient, asked the right questions, and brought the whole process to the best possible conclusion. I am deeply grateful for the service I received.

Jason was informative and supportive of what we were looking for. He was so friendly while remaining very professional at the same time. He was referred to us by some friends and we will definitely be passing him along to others as well. He always responded promptly when we sent messages or had questions and was always happy to help or find whatever it was we needed. Jason made our home/land buying experience so great for us and we appreciate all he did for us. We will surely be keeping in touch with him and you are lucky to have such a fine young man working so hard to represent your company in such a great way. Keep up the good work!

I am planning to acquire more land in the next 5 ton10 years and am planning to continue to work with Jason and Whitetail Properties.

Whitetail Properties is very fortunate to have Jason as an employee, he is very informed, professional and courteous. It has been a pleasure working with him, hope to do business with him again in the future!

Pleased with the listing and sale of my property. Whitetail Properties found interested buyers who paid close to original list price!

We can't say enough nice things about Jason. He always had our best interest at heart. If we had a question he found the answer, if we were concerned about a certain aspect of the sale he eased our minds. He really became more than just a properties agent to us, he became our friend. He was kind, considerate, knowledgeable, always personable and understood how much our farm meant to us. We have passed on our experience with Jason/Whitetail Properties to all our friends and business professionals. It's a top notch company with one of the best agents we've ever had the pleasure of working with...keep up the great work! Thank you so much Jason!

Jason Wallin is a top-notch agent with expert knowledge of deer and turkey hunting. He was our primary Buyer's Agent. From the start, we knew we were in good hands as Jason took a special interest in getting to know us personally and understanding our property needs. He did not try to "push" us to a property on his sales list. Instead, he found the perfect property for us based on our requirements. His friendly and enthusiastic demeanor, attention to detail, patience, and professionalism made the buying experience a pleasure. With Jason's help, we found the perfect tract. However, it was listed by Derek Fisher in a county over two hours from Jason's home. Within three hours we were at the property and, after handshakes, on a tour with Derek at the wheel. Whitetail Properties Agents seem to have the same basic qualities: professionalism and deer and turkey hunting expertise, and they are just good people. After the contract was written and accepted, both Jason and Derek continued their outstanding support by answering our requests for things like door measurements, facilitating a plumber visit, etc. Thank you Whitetail Properties for an excellent and enjoyable buying experience.

Jason is by far the best and most professional real estate agent I have ever worked with on any level. I could not have been more impressed with his exceptional level of constant communication, knowledge of each property we visited and his approach of always looking out for my best interest. I have already told several people about my tremendous experience and will recommend Jason any chance I get. Thank You.


I found Mr. Wallin to be a true Respectful Professional. If he could help, he did or would refer me to the correct place to find the help I needed in a timely manor. You are lucky to have him!

Jason was always available for me. To ask questions, comments and he did a fantastic job with audio-visuals.

Jason was very friendly and willing to help at all times in any way possible.

John and Jason are the best of the best!!! John worked for almost three years to get our property to closing but he persevered and managed to get the property to closing in spite of all the silliness with which he was confronted. John and Jason deserve a medal for heroism above and beyond the call of duty. Very Sincerely, Charles O. Sanders (aka Butch)

Jason got it done. He was on both sides, sell and buy side. Very difficult transaction, lots of moving parts, lots of other professionals involved, appraiser, surveyor, bank, lawyer, sellers family members. He was always available to take my call or text to keep the deal moving forward and made appropriate calls to others. If he was not on both sides this deal would not have happened. Really seemed like he was more concerned about keeping both parties together and satisfied than chasing a pay check.

Jason was the best agent I have ever had. He is professional, attentive and always very helpful. He always provided the information we asked for, was honest and a pleasure to work with. I will recommend him to anyone who is looking for an agent.

Jason has been an amazing help to me as well as my family during our last two land purchases. I am so glad and fortunate I got to work with Jason during this process. He went above and beyond to suit my needs and keep me informed on all details. I could not give him enough praise and will not likely ever make a real estate deal without him being involved.

Jason did a super job with somewhat difficult buyers.

I will strongly recommend Jason to others.

Jason was outstanding. I could not have asked for a more professional and dedicated agent. He loves the outdoors and is a conservationist at heart. I will definitely recommend him to my friends and family.

Jason is an exceptional professional. Within a 4 month period, he represented us as buyers and sellers. He works hard, is very buttoned up with key details and bends over backwards to make deals come together. He is not only very responsive to questions; he is also thorough in answers. We would recommend him to anyone.

Jason did a fine job and he was extremely helpful at every aspect of this deal. Jason made us feel very satisfied and we welcome him to hunt with us anytime.

I really enjoyed working with Jason. I felt very comfortable with his integrity, and a couple times he really went above and beyond his responsibility to help me.

Jason was an absolute pleasure to work with. He provided experienced counsel when I needed it, which proved invaluable. He prepped our property to help it sell (e.g., weed whacked around the foundation, put out corn and trail cams to see deer activity, etc.). I had wanted to sell some items on the property and Jason helped make that happen. He certainly didn't have to do that, but handled it incredibly well and all parties were pleased. I recommend him wholeheartedly and with great confidence in his ability to broker a smart deal, with honor, for all parties involved. Whitetail Properties is lucky to have an agent like Jason Wallin on their team. Bravo and thank you to all!

We really enjoyed working with Jason.

Karen Chapman Bruner Land C

Very nice young men and very professional. They have sold multiple tracts for us and still have some listed. We will be listing more property with them in the future.

Jason is a very knowledgeable agent. He always gave us great advice based on what we were wanting out of a property. Very professional and willing to do what ever it took to make sure our needs were met. I would and have recommended him to other potential buyers.

Jason was one of the best agents that I had to work wih. Just all around good to work with.

I had worked with Jason in the past and trust him and his work. Jason has always treated me well and gone above and beyond to help me.

Jason was excellent! Smooth transaction.

Excellent service, very attentive and professional.

Jason Wallin was fantastic! Responsive days, nights and weekends and extremely helpful in walking through many details and questions with me on my first land purchased. Clearly exhibited integrity, fairness and professionalism toward the seller, whom he represented, and myself as a prospective buyer pre and post contract. Extremely helpful in coordinating a complex set of issues with prospective lenders, appraisers and others. I would highly recommend his services to anyone.

I picked Whitetail Properties Real Estate, because I heard good things from people who sold farms three years ago. Jason was a good person to work with and would get you the money for the property. Jason guided me through to set the price on the farm where both of us were happy. If I sell anymore property I will be calling Jason. I will recommend Whitetail Properties and Jason to my friends who get ready to sell their farms. Very happy with Jason Wallin. Thanks,

Excellent very helpful and knowledgeable.

Jason was unbelievable, couldn't say enough good things about him and how easy he made this process.

My property had a title problem and the agent hung in there even after we lost the first contract and brought together another offer that ended up closing.

Jason was great to work with. He was knowledgeable of the property and relayed valuable information as we toured the area. Most importantly he was honest about both the good and bad aspects of the property. You could trust his word and I hope I have a chance to use him again in the future.

Smooth. Jason shared his time with us freely to tour the property for a few hours. He kept in touch and returned calls very timely. He was a great coach on creating our offer and brought us and the seller together smoothly. And despite the virus, made it work.

Jason is a great advocate. I do a lot of real estate transactions and I appreciate his willingness and eagerness to help get the transaction completed.

Met Jason at a trade show prior to his mailing. Jason was exceptional. I have bought and sold many properties and he was at the perfect level of intensity for the situations at hand. He knew when to push and when to lay low.

Guys were great. Professional, thorough, patient and thoughtful. Highly recommend them both.

Dealing with Jason was very straightforward. I found him to be direct, honest, and thorough.

Jason did a great job, worked to find properties that fit my criteria and weed out ones that did not. He maintained contact but was not intrusive.

Jason was amazing. Beyond helpful, friendly and extremely knowledgeable. Honestly I feel like we are friends now. And I'll be buying my next property with him as well.



Contact Agent
Contact Agent
Contact Agent
Contact Agent