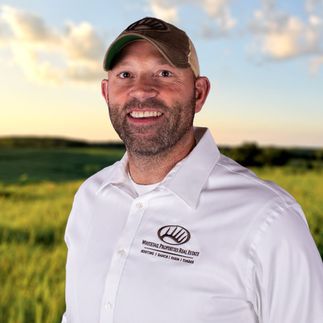 Jason Ziegler
Broker, Land Specialist, MN, ND Team Leader / Licensed in MN, ND
Testimonial Quotes
Jason Ziegler:

What My Clients Are Saying
"I'm so glad I chose to work with Jason Ziegler and Sara Bergstrom when I decided to sell my home and property. They certainly were my "A Team", exceeding my expectations in navigating the process from Day One to Closing Day. Both of them were prompt in responding to my questions and needs, attending to every detail. They were so helpful in coordinating all that was necessary to result in a successful sale. I consider them professionals but even more, as new friends."

"Everyone was extremely personable and helpful."

"Professional, well communicated, with an excellent financial outcome."

"Sara and Jason were GREAT! We interviewed 5 different agencies before we went with Whitetail Properties. Sara and Jason were the ONLY realtors who walked the entire property before sitting down with us. They fully explained the current market, how they intended to market our property and the price point they felt we should be at. Durning the whole process they were in constant contact with us and returned all of our calls in a prompt timely manner. They were wonderful to work with.

We would HIGHLY recommend them. They are the BEST!!!"

Excellent! Jason, was easy to get a hold of, for questions. He was patient and easy to work with.

We felt confident with our decision right from the first phone call with Jason. He was professional, articulate and knowledgeable of the area. He had questions and ideas but also looked up information before he came for the first meeting. He offered options that we didn't know were available. He always kept us abreast of what was happening and the office manager, Laurie Yliniemi, was thorough and prompt. They walked us through all necessary forms and "next steps". Jason also represented the buyer but, at no time did we question his intention to care for both parties fairly. We only have compliments for them personally and as a team. It was a big decision for us to sell our property and they made it seamless and pleasant.

Jason was great to work with. He was very knowledgeable and easy to work with.




Jason has showed me a couple different properties in the last few years. He is always willing to take the time to walk the properties with me and answer any questions. Always seems more like dealing with an old friend rather than a real estate agent.

I've bought and sold other properties with Zig before and he always does an excellent job! On this particular piece we needed to sell my wife on it more than anybody, Zig explains everything really well, let's us spend ample time on the property and go back and look at it as many times as it takes. Overall experience was great with Zig and Whitetail Properties, would recommend him to anyone buying or selling property!

Jason, wanted to write to you and thank you for finding the property and helping me understand its potential for multi-species hunting. The property has diverse wildlife: whitetails, bear, turkey and grouse. The quality of the property was reinforced when I had a hired someone to cut 2 miles of trails and open areas for food plots. The individual called me every night he was at the property to tell me how nice it is. He said he spends a lot of time on other peoples' land and there are only a few that compare to this in both quality and potential.
Thanks again,

CAUTION:
Before you phone Jason Zieger "PACK"! You will be moving soon!
He had our house and property sold and signed at the price we needed, within one and one half weeks. Two months later we were closing on our new home!
He is very ambitious , easy to work with, knowledgeable, honest and caring. He was quick with his response to questions and/or concerns.
"Pack first and than phone!" Jason at Whitetail Properties; There is no one else!

Thanks again,


Ruth and Joe Baity Jr. and f

Jason,
Thanks for checking up with me on Friday. We absolutely love the property. Unfortunately, we haven't been able to spend as much time out there as we want to. Hopefully that will be changing. A lot of geese fly right over the house. I've seen some deer including a very nice 5x5 in velvet. Not quite sure where to put up my first stand. There is also a covey of ruffed grouse, about 6, that have made several appearances on the property.
A belated "Thank You" for the cream can cooker and hat. My youngest son took the hat immediately. He loves your company logo. The hat is doing your PR in Wyoming, so not much help to you. We have used the cooker twice, so far. We had an open house last Sunday and used it for all the guests. (Brats from Vergas, corn, potatoes, carrots, onions and cabbage from the local farmer.) They loved it. My dad used to cook in one so it brought back very fond memories to my family and guest who knew my Dad.



I sold and bought a property through and from Whitetail properties. Both transactions went smoothly with Brent Grosse and Jason Ziegler. I have a lot of respect and trust in both those guys! We share the same passion in the outdoors and found me a property I truly love.

Just wanted to say thanks again for working w/ us to by our 57 acres by Ponsford! We got the picture from Hunterra in the mail last week which was pretty cool. We'll probably be putting up a pole barn style building with living quarters or something similar next year so I'll frame it and put it up on the wall. If you're every driving by and see us hanging out feel free to stop in and say hi. Thanks again. I enjoyed doing business with you. If I ever have the chance I'll be certain to recommend you to anyone looking in the future.




Three owners were involved in the sale of this property. I needed to travel 200 miles to be at the closing which was arranged very quickly at the buyer's request. I had two commitments for the time the closing was scheduled. Jason Ziegler was extremely accommodating and made arrangements for me to come the next day to sign the documents. Very much appreciated!

Jason was very diligent in achieving a timely closing date. When glitches came up, he persevered, working through them to a positive end. We appreciate all he did in helping us sell our property.

I have worked with several realtors in the past and Jason stands out as the best I have ever worked with. Jason was working in a dual agent capacity, but did an excellent job of serving both us and the seller to help finalize the deal.

Jason Zeigler not only found hunting land within our budget, he found us the best piece for our money and location. A piece with further potential, the hunting can only get better! We have been fortunate enough to harvest two nice whitetail and a gobbler within one year, including my first ever deer with a bow. What an amazing experience it was to not only harvest my first bow kill as a ten point buck, but to take it on our very own hunting land! Jason was thorough and his communication with us was top notch. We had answers immediately and the entire process ran smoothly from beginning to end. Jason continues to be involved in our hunting experiences and is always willing and able to share his hunting knowledge and advice. Many thanks to Jason Zeiger for finding us a piece of property that truly is "sneaky good"!

Jason found me my dream property. He could not have done a better job helping find the property, make the deal and close the sale. It could not have gone smoother. THANK YOU!

Jason did a great job, not only working with us to get and move forward on the property but also after the fact answering questions and helping us with anything we needed. He is someone we definitely would recommend working with to anyone. Very professional.

Jason was very prompt in answering questions and was very helpful. I'd buy land from him again anytime.

Jason was very helpful, answered all my questions, and accommodated all of my requests.I would defiantly recommend Jason to anyone looking to sell or buy land.

Jason did a nice job. Jason took the time to pick out properties based on the criteria I gave him. He took the time to walk the properties and explain things. It was clear that he was a specialist which was refreshing as I was looking for guidance specific to picking out a hunting property.

We cannot say enough about what a fantastic agent Jason was to work with! He was professional, extremely responsive to our questions, very knowledgeable, and definitely had our best interests in mind. For the most part, we worked with Jason remotely, as we currently live in a different state than the property we purchased. He made it very easy to work through the process from a distance. We highly recommend him to others who are looking to buy property. Jason went above and beyond!!

Jason was very helpful. This was a very different process and he was always there to answer a question or concern promptly. Very helpful and personable.

I highly recommend Jason Ziegler. He went way beyond the extra mile to assist us in getting our property sold.

Jason did an amazing job of understanding what exactly we were looking for upfront and then showed us options that fit that mold until we found the right one for us!

Jason did a great job in dealing with the folks involved as we are scattered around the state and in Arkansas. We are very pleased.

He was very helpful and kept us in the loop. Jason also went over and above in helping us with sign up for CRP. Thank you.

He is a very honest individual. He was very knowledgeable and I would recommend him to anybody.

Jason did an outstanding job, from his availability and knowledge to going above and beyond in showing us the property and assisting in getting this deal done. Could not be happier with his service and would recommend without reservation based on our experience. Top Shelf Experience!!

JASON WAS ALWAYS QUICK TO RESPOND TO OUR QUESTIONS AND ALWAYS KEPT US INFORMED WITH UPDATES ON THE SALE. WE FEEL HE DID A GREAT JOB FOR US AND HAVE ALREADY REFERRED HIM TO ANOTHER PARTY. THANKS JASON - WELL DONE!

Property sold in 2 weeks, I feel that Jason went above and beyond. He detailed the property excellently and sent it directly so we as the seller did not have to search to see how we were being represented

Thank you for the gifts. Very nice and useful.
We were very pleased with your service. Frankly, we were surprised that the property was placed in contract so fast. I figured it wouldn't sell for at least 2-3 months. I was apprehensive about doing everything long distance, but that ended up a breeze. Again, thank you and if I had other properties such as that, I would list with you. As you may recall, I told you I got a post card from you last winter or spring and saved it, just in case I wanted to sell. I knew most locals wouldn't pay as much as I wanted to ask. Then a local bought it!! Mailings work!!

I enjoyed working with Jason and am sure I will make future transaction with him.

Hi Jason, Wow I can't believe that I won!!! That doesn't happen very often to me!! I would like to thank Whitetail Properties for Jason, I have purchased a great deal of property over the years and I have never been treated to such personal care. Both my father and I feel like we have gained a friend through all of this. Our new place has been such a gift to my father. As you know my brother passed away September 2015. About that time we began to encounter some difficult interactions with neighbors at our other hunting place of 25 years. Dad did not want to leave but I began looking into hunting property and that is how I met you. I can now say that the experience we had with you was truly professional and personal, a combination I don't see often. Dad is just thrilled with the place you found for us and we all are so happy there. It is also where I got my first deer ever and now that experience has earned a second place finish in your contest. Thank you for everything. We highly recommend Jason Ziegler and Whitetail Properties. Merry Christmas and all God's Blessings to you.

Jason was willing to take us much time as needed to walk the property with us. Very knowledgable

Jason did a fantastic job in this land search process and he answers all of my questions concerning the best ways to set up the property up for deer hunting.

Jason did a very professional, & good, job for me!

Thank you Jason!! Job well done!!

Jason was awesome throughout the whole process. We had a party who wasn't overly cooperative and Jason made the best of a bad situation and got the job done!!!!

I think Jason did an outstanding job. I feel like he went way above and beyond what many real estate agents would do. I am a licensed agent in the state of California and can appreciate his hard work and follow through during the listing period, the sale period and the final closing. Agents like Jason are hard to come by. He is an asset to your company which I am sure you recognize. I only wish Jason the very best in his real estate career.

Jason is an extremely energetic and professional representative of Whitetail Properties. Jason far exceeded the finial $ for the property he sold for us. OUTSTANDING!

Very well done. Listing was on all the important major city MLS's. Also the drone video work done was awesome!

For my father and I this was an unusual situation as we were selling our lifelong place due to unusual circumstances. Jason was very interested in our story and Dad and I felt like he became our friend. He was very thorough, very professional and it was obvious that he loved hunting as well. He communicated exceptionally well, we always knew where things were at and he made the searching for our hunting dreamland as enjoyable as finding and purchasing it. He is a very nice young man and represents Whitetail Properties extremely well. I just gave his name and number to a good friend of mine just this week.

I couldn't be more satisfied with the level of service and knowledge of the land I purchased. I will continue to recommend Whitetail Properties and Jason Ziegler as the go to agent and company for land sales.

Closing was smooth and information was always supplied quickly and easily. Also had same expectations on what was being bought.

They both helped me find the property I've been looking for and answered my numerous questions. Very happy about the land purchase and fans of Joe and Jason.

We've known Jason for a very long time and have been friends over the past 25 odd years. Rare is the person, younger or older, who demonstrates such consistent character and loyalty. Over all these years his core values have been solid.. Jason is professional, knowledgeable, easy to like and fun to be around. No smoke and mirrors. Never an uneasy feeling about authenticity. His ethics and quality are very hard to come by. Cannot speak highly enough about Jason Ziegler. Personal or professional, he is top drawer and he is so worthy of anyone's faith and trust. Thank you, Jason!

Jason Ziegler is a totally professional and trustworthy agent, along with endless energy. He always takes time out of his busy schedule to keep us in the loop as to what the status of owners property is. He is always involved in local, social and school events, in which he presents himself as an upstanding ambassador of Whitetail Properties. We highly recommend Jason for any real estate sales. Footnote: Jason sold two separate pieces of property for us in six months, that three local agencies couldn't sell in four years.

Thanks for the tumbler and the cap. I can use both of them. Thanks for helping sell part of Nick's property. You were very professional and knew what you were doing better than any other realtor I talked with. All the best,

He is a great photographer. That sold the land. When he walked the land he got the feeling of the property. He captured that feeling both in words and pictures, that is a very special gift. Thank you very much Jason! You were able to capture the feelings the family members have for that piece of property.

Great agent. Good to deal with. Now that it's done I could hang out with this guy, and hope we can in the future. Our dogs got along ect.

Jason did a fantastic job for us and did exactly what we wanted, we would highly recommend him.

Jason was willing to do what ever it took to make our listing stand out from the rest, he walked our half mile driveway and climbed over two gates just to get pictures.

Jason was friendly very very Helpful answered questions big or small could reach him all the time.

Jason did a good job putting deal together.

Greg did a great job. He was patient as I waited for my financial situation made my purchase possible. When I was ready to go he acted very quickly to help me get the property. Jason Ziegler also did a great job making this happen for me. They both represent Whitetail Properties very well and I would recommend them to anyone looking for property.

Went smooth and Jason was great to deal with!

Jason is super. Very friendly, very knowledgeable and a stand up guy. I couldn't be happier.

Jason was great to work with. Followed up with my husband and I every step of the way. I'm sure we will work with him again in the future.

I've already asked Jason if and when I need to move if he would sell the homestead and about 130 remaining acres. Of course he said 'Yes!'

We were very pleased with Jason and the whole transaction. Jason was very professional, knowledgeable and personable. We would recommend him to anyone.

Jason does a very nice job at both selling and finding land for me to buy.

We were able to purchase this property at a price lower than listed because Jason told me what it was worth, and then told me what to say on the phone when I personally negotiated with the seller. What he said would probably happen did happen. He let me call the shots when I wanted to and he took care of the stuff he needed to. It was a stress free transaction on my end because of his confidence in the property value.

This was easier than we had anticipated. Jason answered questions we didn't even know we had yet. He was very knowledgeable and easy to talk to. He never treated us like he was smarter than us. Even though this is the first piece of hunting land we have ever bought, he never talked down to us. He also never tried to sell us other more expensive land. Was a pleasure to work with Jason and if we decide to upgrade to more or 'better' land we will talk to him.

Jason was great to work with and I will most definitely use him in the future again!

Jason was prompt to answering our questions. He was knowledgeable and great to work with. We will definitely work with him again as we continue to acquire hunting property.

The whole process from listing our land, you finding a buyer in 24 hours and the speedy closing went smoothly. We are happy that the buyers are planning to hunt and build on the land. Thank You and God Bless You

I would not buy or sell recreational land without using Jason Ziegler and Whitetail Properties.

This was by far the easiest sale! We have sold 3 houses and have never been treated so well. Jason was awesome to work with.


Even though I am a hand shake kind of guy it was really convenient to be able to complete this deal without getting in the car and driving two hours to get the deal done. It was really nice to work with someone who showed so much professionalism and could get this piece out to the right buyers. I will be sure to refer you to anyone that I know that is looking for land in the future. Thanks,


Thanks Jason, you shoot straight and the ladies at East Central Title spoke highly of you. I told them I chose Jason because he had a Remington BDL in one of his pictures lol... and first impression of you was solid. Thanks again,

We saw the property on the website, contacted Jason, had a good conversation. He gave us Joe Erb's number. Joe showed us the property and answered all our questions. He was very helpful with the whole process. We had a great experience. Thank you,

Jason was great to work with and answered all of my questions in a professional and timely manner.

Jason was very helpful and made the purchase of the home enjoyable for us. Thanks!

Very pleasant and answered anything we needed to know.

Totally satisfied with all aspects of the experience.

Jason communicates very well and writes up a great listing. People around my area call him Hemingway because of how well he writes. I knew Jason would get it done and fast.

Very Helpful. There were issues and Jason help resolve them and help buyer with property lines.

Just wanted to say "thank you" for handling our real estate transaction. You and Joe were very professional, informative and paid attention to every detail. Thank you! We absolutely love the cabin and land.

Very Friendly and helpful. Kept us in the loop and made experience go very smooth through closing.

You did an awesome job selling the property so fast, it was greatly appreciated.

We had a fun first month, tons of deer. My daughter Addison was with me when I shot, she said we had to take that one so she claimed that buck with a big smile! Excited about the future and getting some food plots in next year. Thanks again Jason for everything!

Excellent! Zig knows how to handle me as a client.

Jason is great to work with and takes care of customers.

Jason did a great job of getting the sale to move quickly.

Jason was great to work with, handled everything with professionalism, and was always quick to respond when we had questions.

Thanks again for the remarkable job you and your team did selling my property during such difficult times. Best wishes

My son Jordon delt with him and had a lot of questions and Jason was awesome.

Jason is very helpful and comfortable to work with.

Whitetail Properties made the purchase experience go smooth.

It was very pleasant and informative. Kept us in the loop at all times.

Great, he offered us two great showings and was very knowledgeable about the property. Had our best interest in mind.

Jason did an awesome job of helping us find our new property.

Jason was awesome to work with. He was referred to us by the Kimbers.

Good, kept informed and process was smooth.

I enjoy the buying experience.

Everything handled professionally and friendly. Very easy transaction. Jason was knowledgeable in what needed to be done and guided us through every step.

Very good! Was very fast to react! Very Professional! Great experience!

Good. Jason answered all my questions promptly.

Jason did a great job and we were able to do everything over the phone and digitally.

I emailed Whitetail Properties and within hours you responded. Jason and I discuss pricing on the 40 which was a higher price but he went through and took pictures and did his job on selling it. I will highly recommend him to anybody wanting to buy or sell land.

Lots of pictures some from drone, no one else appears to do it that complete, very knowledgeable about property's. Tells the truth not like some who get caught trying to tell you false.

It was way above and beyond what we had expected! Jason was very helpful and the whitetail organization was all Class!!!!

Excellent, I have worked with him before and consider him the agent I will always try to work with.

Excellent! Jason is well know in the area for being the best land specialist.Ja

I don't know Jason personally but he has a very good way with words how does to describe each property ours sold in less than a day thanks, Jason, very professional.

It was a real pleasure working with Jason and Nate. They kept me up to date on what they were doing to sell the property and advised me when they thought I could get a better offer. Once we received a good offer they moved quickly to close the deal.

It was a great experience, he was awesome to work with and helped us out immensely. We will never forget what he has done for us.

I am very impressed. I got a phone call from Jason while he was at a football game, he wanted to clarify some things on my offer sheet. The documents were emailed to me that night. Things went very smooth. I had another realtor that I have bought property from that was supposed to keep me informed when some land came up for sale. They dropped the ball, like they didn't care. My son-in-law contacted Jason and I was notified of land immediately.

Very good, very professional and very responsive.

Jason was very helpful, knowledgeable and friendly. He delivered on his promises and the land sold promptly. Jason seemed to know what he was doing and our land fit Whitetail Properties niche.

I wanted to drop a quick email to thank you for your help in selling some property for my mom/us- Lois Greenig family. She has high expectations of those she chooses to do business with. It was important to her to be included as part of the selling process. You have done a wonderful job with communicating and advocating for what she needed/wanted and you quickly identified how to best work with her. She trusts you, which makes things easier for my brother and I since we are both in the Cities. I offered to come home to help with the closing, which she said no to. She mentioned that you would help through the closing process and feels comfortable with you. Thank you for your kindness and professionalism throughout the process. We all look forward to working with you when she is ready to sell the house and remainder of the property.

Jason took his time to explain proper ways to enhance the property. He brought his drone and took many and great pictures of the property. He is very knowledgeable about how to enhance the property and made sure we got a decent price.

Jason had offers on our property quick and he kept us informed always. We highly recommend Jason as a great real estate agent.




Jason did a nice job on presenting and selling our property.

Thanks for being our agent. You moved the property and advised us well along the way. It is a bittersweet moment to be sure. Thank you Jason.

Excellent! Reputation. Jason's personality and track record.

Excellent working relationship with Jason. He was quick to respond to questions.




Good experience with them before, always the best would recommend them to anyone.
Contact Agent
Contact Agent
Contact Agent
Contact Agent