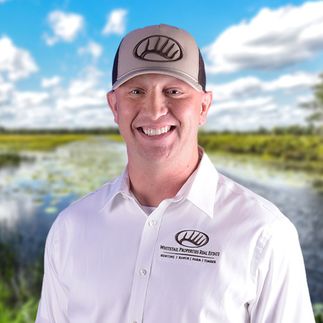 James "Jay" Garner
Salesperson, Land Specialist / Licensed in SC
Testimonial Quotes
James "Jay" Garner:

What My Clients Are Saying
" Jay was AMAZING. He showed us multiple properties on multiple days. He worked with our crazy schedule very well always with a smile on his face. He walked every bit of the property with us, answered our questions, and even gave us some information we didn't know we needed.Jay is absolutely an outstanding sales representative, he's well-informed about the area, extremely friendly, and professional. No matter what time we texted or called him, he got back to us sooner than we expected with all the information we required and then some! Absolutely a pleasure working with him! "

Wonderful. Attentive, knowledgeable, expedient, friendly, efficient, effective. Best ever!!




Jay was extremely helpful and kind, will to go the extra mile to help find just the right property! When i was unable to make it down to check out properties he took the time to video chat and walk around each property! This group is amazing and would highly suggest them if you are looking to purchase property!

Working with Jay was an awesome experience. I work in the shipping industry & therefore I am away from home for lengthy periods of time aswell as I live in Florida full time. He was able to look at properties for me & do the dirty work for me so I did not have to drive up there until I found the property I wanted. I will 100% use him in the future as long as he agrees to continue.

Responsive, timely, knowledgeable, professional and represented Whitetail Properties well.

Jay was great. He initially met with me and another owner to show it to us and then as we proceeded with the purchase, he helped walk us through that and met with us again to show the 3rd owner the property. He was there at the closing, stopped by another day when we were out there working after the closing and has been a lot of help!




Excellent, Jay was friendly, professional answered calls, texts and emails quickly. He was willing to meet us at the property to show it to us on several occasions.




Jay Garner was awesome! He had a lot of knowledge of the game habitat in the area. He also had extensive land management knowledge. I learned a lot from him.
Contact Agent
Contact Agent
Contact Agent
Contact Agent