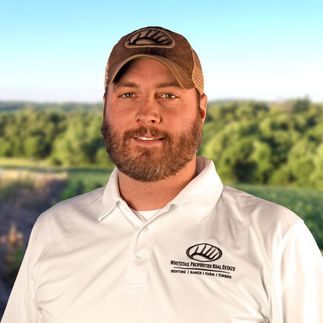 Jeff Chilman
Real Estate Salesperson, Land Specialist / Licensed in MI
Testimonial Quotes
Jeff Chilman:

What My Clients Are Saying
Jeff is extremely knowledgeable and friendly. He became a trusted advisor and we appreciate is honesty and patience.

Went very smoothly!!! Jeff and Shad handle everything promptly, were very professional, took a time constrained situation (1031 property exchange) that was very stressful and worked very hard to minimize and ease any and all stress. Jeff work at all time of the day/night based on my work scheduled, always made himself available, provided property after property that fit my criteria with professional input on each. These guys are top notch, best-of-the-best and will be highly recommended to everyone I come in contact with!

Both Shad and Jeff went out of their way to show my property during the hot days of summer. My property was a little unique in that it also had a Conservation Easement which limited some of the interested parties looking at our property. Shad was able to get past this objection and found me a good buyer.

Jeff and Shad are a great team. Both are effective communicators, and experienced hunters with impressive resumes.

Prompt communication, considerate, dedicated.

We (my wife and I) worked with Jeff Chilman who is simply terrific! Jeff had he challenging task of being the agent for both the seller and the buyer (us). Jeff's balance and handling of both parties was extraordinary. Jeff truly went a"above and beyond" in my estimation. Closing the deal and the closing simply would not have been a reality if Jeff was not involved. He is a true professional with a down to earth realistic and pragmatic approach.

When looking for hunting land, working with fellow hunters and Michiganders makes it easier.

Jeff was great I had some very specific and unusual requests that he got answers to promptly. Seller did not have email so Jeff went the extra mile to get papers signed in person in a timely matter. All around good experience that went very smoothly.

Great conversations, prompt response, quick action.

We sold an estate property on a short time line in the face of discouraging views from other sources. We grossed more proceeds & in less time than some projected.

The prospect of looking for and finding land in Northern Michigan was quite a journey and awesome learning experience. Prior to meeting Jeff Chilman I was a bit overwhelmed trying to find land to hunt on that was also near other recreational opportunities. Once I enlisted Jeff to help narrow down what I wanted it was much easier to focus on what I wanted as well as the location. After starting my search in Kalkaska County I eventually moved further east and fell in love with the eastern side of Northern Michigan. Jeff was helpful in providing information on specific properties as well as guiding me to the property I now own. Jeff was professional and helpful in getting the closing scheduled so I could hunt on my new property on opening day of rifle season in Michigan!! After spending 10 days on the property I cannot wait to return this weekend and have two more family hunting trips planned in December. In addition to providing support in finding my property, Jeff also shared his wealth of knowledge and experience as a hunter. It made the process so much fun!! Thank you for providing this specialized service in the real estate arena. I am grateful.

Jeff was responsive and helpful. Acting as both buyer and seller agent he navigated the process professionally and negotiated a good deal for all parties.

Once again Jeff Chilman did a great job of keeping us informed and the sale moving along. Couldn't be happier with his service and business acumen. His follow up was top shelf.

Jeff was efficient and pleasant.

From the first momement I spoke with Jeff I felt comfortable that he had the knowledge and experience to market our property. The land had been in the family for more than 80 years. It was not easy to make the decision to sell but Jeff's professionalism put us all at ease.

It was very positive and they were extremely easy to work with.

After checking with a number of other companies, Whitetail Properties seemed better positioned to directly appeal to people interested in recreational land.

There were several easement difficulties on the close of this property. While not the fault of the agent, he was excellent in keeping up communication on the status of the prolonged closing. Jeff was also very helpful in informing us of many related issues with owning a large tract of land in MI. I would highly recommend Jeff and Whitetail Properties.

Thank you for all your hard work on the land sale.You and your office truly make the process smooth and painless. It's not what you do when you have to...it's what you do when you don't that defines you.

Wonderful! Very professional.

Jeff was very kind and professional.

Working with Jeff was amazing. This was all new to me. He did a fantastic job helping me understand the process and think through what I was looking for. When it came time to walk some property Jeff was extremely prompt in getting getting them set up and finding out all the relevant info. Getting to close was not easy. We walked away from one property and the one we finally landed on was a bit of a mess to work through access issues. Jeff was relentless in moving the process forward while still remaining on good terms with the seller. I think a lot of people might have walked away. However, Jeff's experience and knowledge gave me the confidence to stick it out. Now I have a property that I can't stop day dreaming about! Thanks Jeff!

Excellent. Jeff couldn't be more professional or knowledgeable about selling our hunting property. Jeff was extremely knowledgeable and understood the value of the land and could present it to buyers with expertise in hunting property.


Excellent. Very knowledgeable. Extremely reliable/responsive. Jeff Chilman is an outstanding RE agent and particularly well versed in farmland/ranch type properties and serves the interests of Whitetail Properties at a very professional level.

Jeff was great to work with.

Jeff Chilman was fantastic to work with from day one! Lots of bumps and setbacks in this journey but Jeff was constantly in touch, attentive, and great to respond to all of my questions and inquiries. Jeff became more like a friend than an agent. I highly recommend him to anyone looking for these kinds of properties.




The confidence that Jeff had in the value of my home! I had talked to two agents and neither of them had a clue. Jeff told me a number and that's what we got. It was higher than both other agents wanted to list it for. Very good experience.

Jeff is very knowledgeable about my specific type of property. This proved to be extremely valuable in bringing the perfect match of a buyer. Jeff made me comfortable that his knowledge and professionalism would get the job done. I honestly doubt I would have listed if it wasn't for him.

I would summarize my experience with Land Specialist Jeff Chilman as exceptional. Knowledge of land and market conditions, willingness to 'listen' and gather input from multiple owners, and make listing recommendations that were relevant and important to getting the property sold. I had a unique role as I was the single-point representative amongst the 10 interests. Jeff and I had several strategy discussions throughout the process and looking back, he was on-point and accurate with his recommendations. Jeff also trusted me and gave me the space to communicate and facilitate discussions across the other owners. This approach worked well...and over time, Jeff earned a high level of respect across the selling parties. He was also quick to produce metrics and put market conditions into the proper perspective, which was important to get a lower listing price despite some owners wanting to price too high.

Jeff was a wonderful agent, he kept us informed all the time. Great experience!




I found your presence online when I was researching to achieve some comps to list our hunting camp near Hubbard lake. Seeing the market was being manipulated by the local talent in that area, I was sure we could do better. Hence I reached out to you seeing hunting properties were something you specialized in. I was introduced to Jeff Chillman and I was impressed that his demeanor was that of a young man that was not fearful of acknowledging that he did not know it all but knew enough.

He conceded that my intuitions were right and even ticked it up a few notches expressing that it was his opinion that this was very possible. He did not win my confidence by patronizing me but working along with me.. for this was not my first rodeo.

Our conversations led to us possibly wanting to sell our lake home on Hubbard in the future and it was me, not him, that asked if he thought your operation was up to the task. It was him once again, that ticked up the number saying he thought success was imminent and we could do this.

As you know we knocked it out of the park on both sales and for the first time in my business life.. I was more than pleased to write the commision check to him and his broker.

I do not know much about his team player Shad but Jeff did very well. Ms Burdick was a life saver as well, keeping a couple of crazy hunters in check while hunting season was full on at the time.

I have sent your name down the line with a 5 star rating in conversation and to a few colleagues. Keep up the good work!!

Jeff and Beth were great to work with. I appreciated their communication throughout the process.




Well satisfied, answered all questions.

Jeff was awesome made the whole experience enjoyable and I felt comfortable with Jeff.

I wanted to thank Whitetail Properties and especially Jeff Chilman on the sale of our property. I saw your ad in Michigan Outdoor News and saw that Jeff was the salesperson for that area. I reached out to Jeff and immediately liked how he handled himself. It turned out that my nephew-in-law had just bought a parcel of land and also from Jeff. I felt very comfortable with my nephew's recommendation for Jeff. Talking with Jeff Chilman, gave me total confidence in using Whitetail Properties Real Estate. Jeff was awesome, called and he handled the entire listing after walking the property and found us a buyer very quickly. Jeff worked through several issues that the buyer had concerns on; he showed professionalism and grit during the process. The sale moved forward, and the closing was very effortless. I just recently retired after almost 40 years in auto sales, the last 34 as manager or general manager of dealerships. I would offer Jeff an immediate position based on his work on our sales. I will recommend Whitetail Properties and Jeff Chilman to anyone I know.

He went above and beyond to help me.

Easy to work with, they listen to your needs and value your opinions.

I was a real estate appraiser in Cadillac for 23 years before I went into ministry, and have bought and sold a number of properties over the years. I must say that Jeff has been excellent to work with and one of the best realtors I have had the opportunity to work with. I would gladly recommend him to anyone wanting to sell their property. He has an excellent knowledge of the market and how to deal with prospective buyers. I was most impressed on how well he communicated with me. When a showing was done, I didn't have to call him to see how it went, instead he called me right away to give me an update. Today we just got another agreed upon sale so that's 3 in the last month now. My wife and my business partner couldn't be happier with the service he has given us. Well done!!
Contact Agent
Contact Agent
Contact Agent
Contact Agent