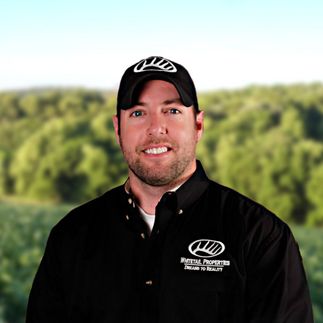 Jeff Evans
CEO; Broker licensed in WI, ND, SD; Non-Resident Broker licensed in MN; Responsible Individual Broker licensed in CO; Principal Broker licensed in TN; Managing Broker licensed in IL; Associate Broker licensed in GA; Executive Broker licensed in AR.
Testimonial Quotes
Jeff Evans:

What My Clients Are Saying
Jeff was a great real estate agent for us. He was always available to answer important questions and to make the buying process go smoothly. He helped us with every step along the way. We would highly recommend him for your real estate needs.

We recently completed the sale of our family property near Fieldon, IL. The sale was handled by Whitetail Properties with Jeff Evans as our realtor. We were pleased with the professional, yet personalized manner in which the sales process was handled. Jeff kept us up to date on prospective buyers, responded to all inquiries, and showed continued efforts to complete the sale. Being a hunter himself, Jeff was the right salesperson to handle the sale of our woodland property. Thanks, Jeff, for a job well done!

Jeff is the best agent we have worked with. He kept us informed every step of the way. Jeff made a personal effort to meet our needs and reach our goals.

We are happily settled into our home. We couldn't be happier, had family over for Thanksgiving and for Christmas. It was a great success and everyone just loved our house. We bought our farm from you guys a few years ago and I must say it was a great experience. I knew we would be doing business again. We have really enjoyed our farm; fishing, hunting trail riding, mushroom hunting or just going out there and taking a walk.We love the house so much. It fits us perfectly. It has been great for entertaining. I can't wait for warmer weather so we can spend some time out on our decks. I did get an opportunity to go fishing in the pond by our house and I slayed them. Quite tasty.As you know Alisha is pregnant and due anytime with our firstborn son. I was thinking about your motto "Dreams to Reality" and these last few years my dreams have come to reality. We've got acreage, a beautiful dream home and a child on the way. The mot to means so much more than shooting that 200" whitetail. We just can't thank you guys enough. The whole experience has truly been awesome.

Best Regards,
Contact Agent
Thank you
We'll have an agent contact you shortly.
Contact Agent
Thank you
We'll have an agent contact you shortly.