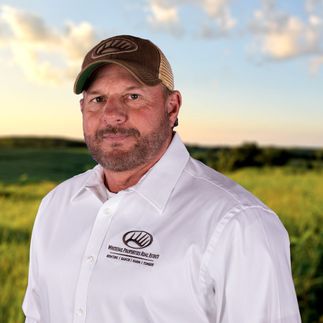 Jeff Taylor
Real Estate Salesperson, Land Specialist / Licensed in MS, LA
Testimonial Quotes
Jeff Taylor:

What My Clients Are Saying
Jeff handled everything professionally.

Jeff Taylor was incredibly professional and helpful. His communication was excellent and he represented us well.

When I received Jeff Taylor's postcard in the mail about Whitetail Properties over six months ago, we were not yet ready to sell our dad's property. Something told me to hang on to this card, just a good feeling I had about Jeff, not knowing anything about him and never having heard of Whitetail Properties. When we decided to sell my dad's land, before contacting Jeff, I went out to Jeff's business page on Facebook and was impressed with the kindness and genuineness displayed in the post I read. Jeff was exactly that! Jeff was great to work with so helpful and caring. We appreciate him for that and for his outstanding professionalism. He did a great job for us.

Melissa McRae for Robert D McRae T

Very straight up, caring, concerned and professional.

Jeff was informative and helpful throughput the whole process. Made it easy for me. Always contacted me letting me know where we were at with each inquiry about the property. He handled almost everything for me. Great guy.

Easy deal I've ever been a part of buying land.

Jeff Taylor was so easy to work with on a previous land sale. No hidden fees. All up front on what we needed to do to work together. Really simple. Professional and informative.

Jeff and Tyler did all the hard work. All I did was answer a few questions.

Could not have chosen a better realtor. It was a very pleasant experience! I was impressed by the # of listings and closings Jeff had. He did an excellent job!

We were between two companies and the deciding factor for us was that Jeff actually went to the land and looked at it and gave us his opinion on the value of the land. The other company simply looked at the location on line, but did not go visit the land in person.




It was a really easy process. We are stationed in Germany, and Jeff was great to respond by email answering our questions.




Jeff did a excellent job from beginning to the end.
Contact Agent
Thank you
We'll have an agent contact you shortly.
Contact Agent
Thank you
We'll have an agent contact you shortly.