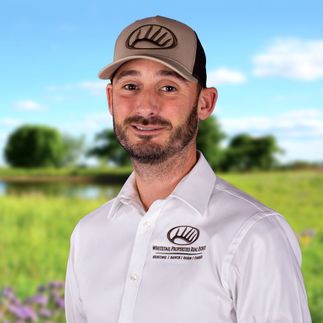 Jeramiah Joy
Associate Broker, Land Specialist / Licensed in TX
Testimonial Quotes
Jeramiah Joy:

What My Clients Are Saying
Jeramiah Joy responded to my phone call about listing my property in Shelby County. He was in Houston at the time and drove 2+ hours to discuss my property. I signed a listing agreement with him due to his knowledge of the industry, his knowledge of the local market, and his immediate response to my phone calls. During the listing he kept me well informed on showings that took place by his firm and by other brokers. He had suggestions on improving the appearance of the property to increase its "curb appeal".

I was extremely well pleased with every facet of the listing and ultimate sale of my property. I would highly and unequivocally recommend him.

We are incredibly pleased and satisfied to have Jeremiah Joy as our agent to help us complete the purchase of our dream farm. We were initially looking for a smaller farm in Center area. The day we went was a day after raining and the road was very muddy. Our sedan car could barely function well on it. He offered for us to hop in his truck and took us to visit all the listings we had wanted to see. He walked extra miles and took us to see a farm which was not on our list, but we ended up buying. We were so appreciative for his professional manner and his knowledge about the area and farming amazed us.

When the time came for the sale of our family's property, we chose to use Jeramiah Joy with Whitetail Properties and are so glad we did. The level of professionalism offered by Jeramiah exceeded our expectations. This took the stress out of the entire process. Jeramiah Joy assured us that the marketing techniques and services offered by Whitetail Properties would make the sale happen fast and smooth. What he said he performed on! Jeramiah knows real estate and business! Without a doubt, we will recommend Whitetail Properties to anyone buying or selling property! We will particularly send them to Jeremiah Joy. Many thanks for making the process of selling our family land stress-free!



Contact Agent
Contact Agent
Contact Agent
Contact Agent