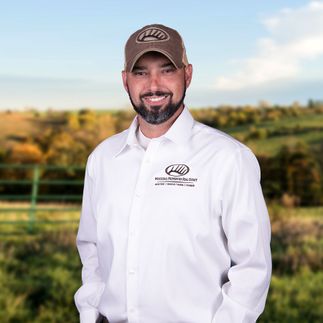 Jeremy Allen
Real Estate Salesperson, Land Specialist / Licensed in WV
Testimonial Quotes
Jeremy Allen:

What My Clients Are Saying
My father and I had been looking for the right tract of ground for nearly a year until we came across a piece that Jeremy had listed. He was really informed on all the pieces he had and was able to guide us every step of the way to insure our dreams became a reality. Jeremy was able to pick us up and take us to the location several times before we decided to make an offer. The next time I decide to buy or sell, I know right where I'll go, to Jeremy and his team at Whitetail Properties. Thank you guys for everything! Sincerely,

I recently purchased some ground in Wirt County, WV and Jeremy Allen was the representative with Whitetail Properties that I worked with. I just wanted to let you know that he was a pleasure to work with! He communicated very well and was very responsive!! I own my own business and sometimes you only hear the bad news so I wanted to let you know some good.

Jeremy was so helpful, even met us on a Sunday to see the land. He was always helpful answering our many questions.

Just wanted to thank everyone for all the help while purchasing the acreage from Forestland. Jeremy and all involved were very helpful in all ways. Thanks again,

Jeremy Allen was a pleasure to deal with. He was very fast to get back to me and very helpful.

Jeremy, I just wanted to thank you for a job well done, your help and guidance throughout this process was extremely helpful and very much appreciated. This was my first land purchase and I feel like you have been a tremendous asset to me throughout this process. From our very first conversation over the phone when you referred me to a lender, and whom after weeks of researching other lenders, they turned out to my best option from the beginning. Also during the negotiation process I never felt like I was left in the dark about where we stood, largely from you making yourself so readily available both by cell phone and email, no matter the time or day of the week. I would absolutely recommend you to anyone looking to purchase property and just wanted to thank you for making this such an easy going process for me. Hope you have a great rest of your year and good luck in the woods. Sincerely,

I wish to take this opportunity to thank Whitetail Properties and especially Jeremy Allen for the excellent effort he showed in selling my camp for more than I expected, quicker than I expected. What more could a person want or expect.

Very good. Right approach.

Jeremy was the listing agent and land broker of the property we were interested in and quickly became our own representation, as well. Besides being incredibly down-to-earth and personable, he was very well-versed with the property, something we had not found with contacting other listing agents about their properties. He provided answers to all of our questions and also kept us well informed throughout the entire process. He was an excellent advocate for us, as well. We are so grateful for all of the time and effort he put into making our dream a reality. We would recommend him to anyone who is needing help finding or selling their property as he gets the job done in a professional and timely manner! Thank you, Jeremy!


Just wanted to thank you for all your help and diligent work in finding us the property that fit all our needs and expectations. Of all the realtors that we have contacted here in West Virginia (which was many) while looking for land, my wife always commented that you were the most responsive, polite and helpful to deal with. We always got a response very fast and found you honest and courteous. Although I hadn't purchased land in West Virginia before, you made the process easy and recommended some great possibilities to look at and resources to help with the closing. Thanks again for all your help, advice and especially the very good customer service that you have provided to my wife and I on this very important purchase. Regards,

I spent most of one day with Jeremy, listed the property with him and within sixty days he brought me an offer. We negotiated a deal and closed in about 45 days.

Jeremy is awesome to work with.

My sisters and I were so fortunate to have found Jeremy Allen to list our late father's property. We had a very difficult time even getting realtors to return our phone calls to list the property. We had two realtors just throw it on MLS and not care after that. Jeremy treated us with such care and compassion. He was so attentive to all of our questions and phone calls no matter what he was doing (at lunch or sick). There are 4 of us in 2 states and he made the whole process so easy from start to finsh. This experience was very refreshing after the difficulties we had getting the property listed. And he sold it so quick! Jeremy is amazing at his job and you can tell he loves it. I would use him again in a heartbeat and would highly recommend him to anyone that's looking for a quality realtor! Thank you so much, Jeremy! We are very grateful for you going above and beyond for us.
Contact Agent
Thank you
We'll have an agent contact you shortly.
Contact Agent
Thank you
We'll have an agent contact you shortly.