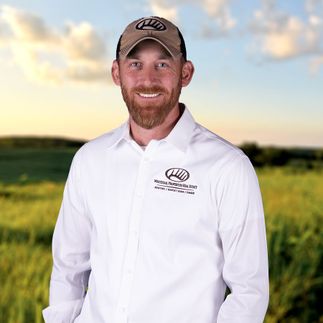 Jerrod Meyer
Broker, Land Specialist / Licensed in CO
Testimonial Quotes
Jerrod Meyer:

What My Clients Are Saying
This is just a quick note to say how very pleased we are with our realtor, Jerrod Meyer. We asked him to sell our mountain property. Jerrod went to work and was able to sell within just a few months.




We know he was inundated with buyers, so much that he eventually had to pull it from the MLS. We also know that he put in countless hours making this happen.




Valerie and I cannot thank him enough, he was truly a pleasure to work with and always kept us informed. We both high recommend Jerrod and Whitetail Properties to anyone seeking to sell or buy.




He is truly an asset, a friend and one of the nicest people we have ever dealt with.

Jerrod Meyer, was my agent in the listing and sale of my property in the Trinidad, Colorado area. I give Jerrod the highest rating of listing & selling my property, as it did not have ingress or egress. He was on top of his game in the great job of advertising and taking pictures with a drone. He immediately wrote to a potential buyer, and was successful in selling the property in about 30 days!! Jerrod was very professional in keeping me informed about every detail of the sale. He is kind,warm and very caring. I highly recommend Jerrod, he is an amazing Real Estate Professional!! Thank you,

He was very professional and knowledgeable. He kept me informed about every detail. He did an amazing job marketing the property, I would highly recommend Jerrod for any of your real estate needs!

Jerrod was awesome his response time and attention to every detail of the transaction was above and beyond my expectations! He was returning my emails while he was on his honeymoon. (I hope his new wife isn't mad at me). I would highly recommend Jerrod to any of my friends and family who are looking to purchase land and want a top notch experience!

My husband and I would like to send you a note about how Jerrod took care of us. He put our needs and wants before anything else. We would have to say it has been the best experience from a broker or agent we have ever dealt with. He took the time to listen to what we were looking for and took the time to investigate for us. He showed us several properties that he had a listing for and also showed us several properties that wasn't his listing. He went out of his way to make sure he showed us a variety of properties. We would have to say the experience with him we would be thankful to call him friend. We would and will refer him to anybody we come across looking for property. We are extremely thankful he took the time for us. Thank you Jerrod for making our dreams come true in finding the right property for us. Thank you,

Very easy to work with, professional and courteous.

Jerrod was beyond personal and professional in handling the sale of my property. He went above and beyond with every facet of the transaction. I would recommend him and Whitetail Properties any day!!

Solid, straight forward. He was great to work with. Communication threw text-email-phone calls. He always went out of his way to help me out and answer any questions I had. Couldn't be happier. Thanks

I recently listed, and sold, some property outside of Trinidad, Colorado through Jerrod Meyer. I tried a couple of other real estate companies in the past to try to sell this land and couldn't even manage to get it listed. Those agents wouldn't even follow through on looking at the land, and one of them even informed me that I couldn't have a 58 acre lot in my area because all of those lots were 35 acres!
Jerrod was so very different from those two. He responded immediately, was knowledgeable about the area, looked at my lot and took pictures for the listing within a few days. And in less than 2 months from the date of the listing the sale was completed (for full asking price) and I had cash in hand. I am thrilled!!
Jerrod was always available for questions and responded to emails and phone calls very quickly, and just basically was a pleasure to work with. I will definitely pass his name along whenever the opportunity arises. Thanks,

Jarrod was outstanding to work with through out the entire process.

Jerrod was very professional!

Jerrod did an excellent job selling my property. He came up with the idea to bundle a neighboring property to make both properties more sellable. He kept me apprised of any interest in the property and made selling the property seamless.

Jerrod went above and beyond for us for something that I know was a small deal for him. This was our first land sale in the state of Colorado and Jerrod assisted in referring a reputable title company, quickly got our listing posted with drone footage, and had the property nearly sold before it even hit the market.
When we had an unforeseen hiccup pop up that lead to one buyer backing out, he quickly had another buyer lined up and we were under contract less than 24 hours later.
He truly went above and beyond for us and like I told him once we were closed.... I wish I had more listings to provide him! We'll certainly be doing more business together in the future and would highly recommend.
Thank you Jerrod and to everyone at WTP, much appreciated.

We recently closed a couple of transactions with Whitetail Properties with Jerrod Meyer. We can't say enough about Jerrod! He was terrific! He helped us tremendously in this process! He helped us understand the market and the process. He answered our questions whether we called him on the phone, texted or emailed; he was always available!! We felt his enthusiasm and appreciated his suggestions. He invested a lot of time and effort learning our property so he was knowledgeable of our specific properties and our goals. We loved seeing the sales video he created and photos of wildlife. We felt our property received appropriate attention on social media - again thanks to Jerrod.
Jerrod is very personable and it was truly a pleasure doing business with Jerrod!!

Working with Jerrod was great. He was encouraging and interactive.
Contact Agent
Thank you
We'll have an agent contact you shortly.
Contact Agent
Thank you
We'll have an agent contact you shortly.