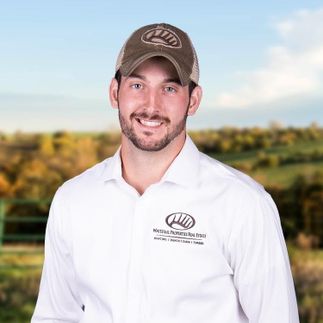 Joe Sangimino
Real Estate Salesperson, Land Specialist / Licensed in MT, ID
Testimonial Quotes
Joe Sangimino:

What My Clients Are Saying
"Joe was very helpful to my wife and I, especially since it was our first raw land purchase. He was very professional and knowledgeable!"

" Fun, enjoyable, professional experience ! Especially liked the drone picture taking time ! "

"Joe did a great job and went above and beyond tracking down information we needed in order ensure we could build on the property."

Joe was very good to work with. Always answered calls or texts in a very timely manner. I was not looking forward to working with a realtor, and especially not one that I had seen on Facebook or the outdoor channel etc. I actually thought it would be a nightmare! But from the first time I spoke with Joe we kinda hit it off and seemed like minded on a lot of stuff, as I said it was actually a pleasurable experience. Then this Corona came rollin in and threw a kink in the plains, but everyone involved adapted to it very well and over came any issue it created. So I'm overall pleased with my experience, as a matter of fact I've had several buddies ask for his info and wondered if there was any land in their area. He was over after me telling them about all of it. I definitely want kept in mind if anything else down this way opens up.

Joe, Phyllis and I have discussed our experience with Whitetail Properties and you in particular on several occasions. In our first meeting, Joe was on time and prepared to discuss and to listen to our questions and desires. He was careful to explain the company, it's responsibilities and what he would need for us to proceed to list the property. We worked out a listing price. We also requested that in this process Joe represented our interests exclusively. We have purchased and sold several properties in our lives in Oklahoma, Colorado, Virginia, and now West Virginia. From a personal point of view you were very professional and also you were very patient with both my wife and myself. We rate Joe's performance as superb. You are easily one of the very best, the top performers in our experience. Your honest, responsive, professional, and helped both sides in the sale to get a deal that was what we both expected. Joe greatly exceeded our expectations and he is a great example for Whitetail Properties. Have a great day...

Joe was extremely knowledgeable on the property, and it's structures and recreational uses. In contrast, other company agents I had contacted about other properties only knew what was written on disclosure paperwork and obviously never walked much of the lot. Joe was incredibly personable, flexible, and helpful during the process helping my family and I close on our dream recreational property. I'd like to recognize Joe and his supporting Whitetail Properties team for a seamless experience. Thank you,

I am very pleased to have worked with Josh Ongley, who was referred to my by Joe Sangimino, your land specialist serving Northern West Virginia. Joe, as a guest speaker to our local Real Estate Investors Association, presented a virtual discussion of land investment as a commercial land investment strategy. The presentation was both informative and impressive. At the conclusion, Joe emailed the graphics and notes used in the presentation, which was my introduction to Whitetail Properties Real Estate. This was invaluable and allowed for further study, as land investment was a new concept for me at this time. I have had years of residential rental property management experience but none with land investment.

This virtual meeting took place during early March of the current year. Shortly after the meeting, I did contact Joe who referred me to Josh Ongley, who works in the North Western Region of Pennsylvania where I was considering a timber land investment. Josh and I spoke on the phone briefly, where I outlined my land interest. We soon planned an in-person meeting at a property where Josh and I walked the land. During the next few weeks and then months, Josh was very patient with me as I continued to explore the possibilities of each unique property.

I finally settled on a property that needed to be part of a 1031 exchange. Josh was able to appease all involved during the 1031 exchange process. It was always encouraging to have the knowledge that although Josh represented both seller and buyer he could be counted upon to be trusted and reliable with all of the information that needed to be shared during the closing process.

From the very first in-person meeting and through the closing on the chosen investment property, I have thoroughly enjoyed working with Josh. Two of his strongest characteristics of his salesmanship are his astute knowledge of reading the land along with his no pressure and easy going disposition. The latter is a skill that can not be taught. You are fortunate to have Josh on your team. Please relay my extra thanks to Joe Sangimino for his exellent introduction to Whitetail Properties and to Josh Ongley whose performance is outstanding. You may be certain that I will continue to recommend Whitetail Properties Real Estate. Sincerely,

Great, Joe was an excellent communicator, kept me well informed on when he was going to show the property, I trusted Joe, very honest man.

Joe responded quickly to my inquiry about selling our property, and recommended a good price. Joe obviously worked hard and had buyers in mind for a property like ours.

As a first time buyer, I was extremely pleased. The pandemic has slowed down everything these days, but Whitetail Properties Real Estate made the process very clear and expedient. Joe and Tina were just a text or phone call away to answer all my questions and concerns.

We had a property here in Troy that we listed back in July with Joe

Sangimino and Tanner Rauk. It just sold and closed two days ago.




We just wanted to let you know what a great experience it was working

with both agents. Joe was really the lead on this as he is much closer

than Tanner is. Joe was first class all the way. He covered all the

bases and did a wonderful job of exposing our property to as many

potential buyers as possible. He has a great way of being totally

professional, while at the same time keeping everything on a very

friendly and casual basis. We never had to wait for a reply from Joe or

Tanner, as they were both very responsive to any of our needs or questions.

We formed a friendship with Joe that I truly believe will last a long time.




We will recommend both agents to anyone we know going forward.



Contact Agent
Contact Agent
Contact Agent
Contact Agent