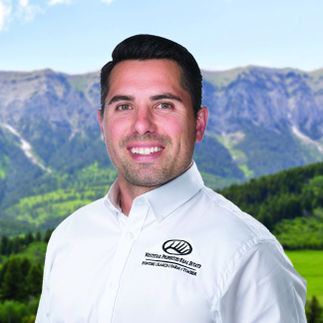 John Moyle
Salesperson, Land Specialist, ID Team Leader / Licensed in ID
Testimonial Quotes
John Moyle:

What My Clients Are Saying
John represented us as the listing agent on a piece of land my company owned in Mountain Home, Idaho. Being a broker myself in multiple states, I had high expectations. John exceeded those expectations and you should be proud of how he represented your company as well. John is a true professional and I look forward to the opportunity to do business with him and your company again in the future.




John is very professional he worked hard and I'm sure he got us the best deal we thought we could get. In any future transactions you'll be my first call!

The agent made me feel comfortable with my decision to sale and he was the right person to do the sale for me. He was honest and willing to work, very helpful and professional.

He was fantastic. He went way over and above what you would expect from a real estate agent.

John was very knowledgeable and upfront with me. I trusted John to be honest with me.

I am writing this letter to express my thanks and appreciation for all the hard work and time that you put in to sell my properties. You did in less than one year what five other agents couldn't do in 12 years. Your attention to detail, your constant drive, and your determination to sell and finalize a listing is unmatched by any one else, while adhering to all rules and laws pertaining to real estate. Your skills, knowledge and performance in selling properties are to be highly commended. You have done a terrific job for me and I say many thanks John, you done great.
Contact Agent
Contact Agent
Contact Agent
Contact Agent