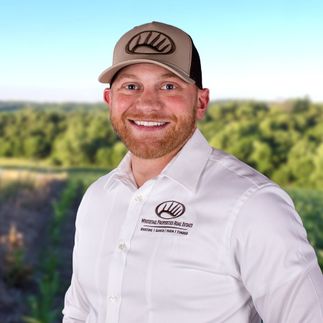 Jordan Couch
Affiliate Broker / Licensed in TN
Testimonial Quotes
Jordan Couch:

What My Clients Are Saying
Fabulous, outstanding, amazing, knowledgeable, considerate, personable, kind, just not enough words to describe working with Jordon!!! We will recommend him and only him for property in Tennessee.

"He was diligent and easy to communicate with. He found the property before it was widely advertised. He got the work done well. I have dealt with many real estate agents, but his outstanding work has placed him above most of them.'

"Once I started working with Jordan and Jason the experience greatly improved. Both were very attentive to what my wife and I were looking for and worked hard to bring properties that met as many of the criteria as possible. Really appreciate both of them, their honesty and character really helped while going through the process. Two great young men."

Jordan was a perfect connection from the start. He listened to what I had to say for desires and matched up properties to go see. When something didn't work out he was very responsive to feedback and applied that feedback to the next search. He never took offense to what I would reply back as objections and was genuinely eager to learn exactly what I was looking for. Each property was closer to checking the boxes for me and through the experience I would like to believe I have gained a friend. This partnership has also made me think of future investments to turn land in a buy/sell at a small profit situation and I would hope to work with Jordan again. Lastly, I have already put Jordan in touch with my best friend who is looking to move from Colorado onto hunting land here in TN.

Jordan was fantastic to work with. Very knowledgeable about wildlife, land management, forestry. He spent the extra time to really consider the wording and tone of the communications that he delivered to seller's agent, and was supportive when things weren't going our way.

We can't explain how helpful Jordan was. He had so many answers to questions me and my wife had and went above and beyond with helping us know the utilities and all the resources to make the right decision on our future home property. I will always continue to hand out Jordan's info when people ask me about property in Tennessee, definitely the best realtor we've ever met.

Jordan was/is an absolute pleasure with whom to work and know, more importantly, a good friend. Dedicated, enthusiastic (he loves land like no one I've ever met), fun, thoughtful. He is a real pro and I anticipate he will be a top performer at Whitetail Properties. Have referred my cousin to him. My wife and I feel blessed to have met Jordan. BTW: Wes Evans was a great help as well. You guys have a fantastic team!

Jordan Couch was AWESOME!! He communicated with us before we came to Tennessee, arranged a time to meet that fit our schedule. He was so friendly and professional. He really listened to what we were looking for and suggested additional properties to view beyond what we had found on the internet. He took us on a tour of the 3 properties in his side by side - which really helped us see as much as possible. He had a program on his cell phone that used GPS and other info to show the property, show our track, and make measurements. That was most helpful (found out how big the meadow was and how big the top plateaus (for building sites) were).
After we made our decision to buy the one property on Huse Watson road, Jordan was there with us at every step of the finance and closing process - - connecting us with the right people and telling us what to expect and when. When the Title company went astray in their process (making mistakes on the contract - listing the WRONG size and an additional tract that was NOT part of the deal!) Jordan helped get it straightened out. He really went above and beyond there as it was the Title company screw up, but Jordan stayed by our sides (digitally) until it was all straightened out. If/when we ever need to sell / buy any properties, we will come to Jordan Couch at Whitetail first :-) Thank you Jordan!



I think we all learned a lot during the process of getting the place we got. My wife and I had to refine what we really needed right now for our work and living situation. And we needed to learn what we really could afford. And I'm sure Jordan had never worked with people like us before, where the house itself and things like always-on, unlimited internet access were essential, for things like our on-going work overseas.
It would've been a lot easier for Jordan if he was just helping somebody find hunting land, we know, but we're so grateful--I especially am so grateful--that Jordan was there for us, even when we had to step back and get rescued from and receive some healing from a bad situation we'd gotten into with a property that wasn't good and wasn't right for us. We were impressed so much with Jordan's hard work and his work ethic. His pure heart. His character. He's a man "in whom truly there is no guile." His love of the Lord. His desire to be a good steward of the things the Lord's made, to use them kindly and gratefully. His knowledge of land and deer and trees. His dedication to and care for his wife and son. How he worked us into his schedule to show us properties. Even him probably cutting a "date night" with his wife short to do the documents for our first property offer! I could go on, but I hope you're getting a good picture of our experience and also of Jordan. We're grateful--and again, I especially am grateful--that the Lord led us to Jordan and for the kind of man Jordan is. Can we say in this survey that we love him? Well, I hope we can, because I just did! And I've told several people that same thing, too. I don't know if we'll ever be able to buy another piece of property, but I hope if we can that we can get Jordan to help us. He is a gift, as I told the title agent at our closing. He worked very hard and for very long without getting any remuneration for his work with us. Yet, he was there for us. Yes. He's a gift. And we want him to succeed in his work with Whitetail Properties and in all his endeavors. I'm glad he and his family don't live very far from our new property.


Jordan Couch is amazing. If I buy more property it will be through Whitetail Property and Jordan Couch!!!

Wes and Tim were listed as Seller's agent(s); they put me in touch with Jordan to assist me as Buyer's. I am new to this type of large land purchase and building a structure upon it; the whole team was very timely in assistance and supportive throughout. I will say Jordan went above and beyond in so many ways; I cannot thank him enough. I'd say this is an exceptional team based upon my experience. I will definitely refer these folks to others in the area and let folks know about Whitetail, if they do not know of you, regardless of location they are looking.

Excellent attention to detail and dedication helping client to find just the right property to fit their needs.




We loved our realtor and are appreciative of the time and care he spent helping us to find land in an extremely competitive market. His attention to detail and helpfulness was outstanding. We will continue to recommend this specialist to family and friends as we know they'll be in great hands!



Contact Agent
Contact Agent
Contact Agent
Contact Agent