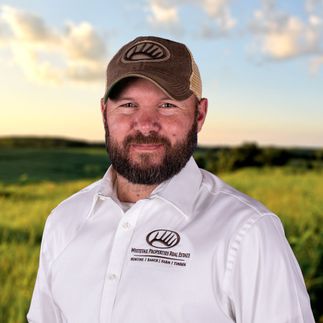 Joseph Erb
Salesperson, Land Specialist / Licensed in MN, ND
Jason Ziegler Land Specialist Team
Testimonial Quotes
Joseph Erb:

What My Clients Are Saying
Super quick and smooth process from showing to closing. Thanks

Joe was very professional. We had multiple offers within weeks of the listing. Sold for our asking price so we were very satisfied.

Joe always responded to my questions with personable answers, really appreciate his help.

We saw the property on the website, contacted Jason, had a good conversation. He gave us Joe Erb's number. Joe showed us the property and answered all our questions. He was very helpful with the whole process. We had a great experience. Thank you,

Responded to all texts and emails promptly and was very respectful to the concerns that we had.

All around very good experience with Joe Erb and Whitetail Properties. THANKS!

Joe was fantastic! He was quick to respond with answers to our questions. He made this whole process move quickly and smoothly. We could not have asked for a better agent...he will be our go to guy and we would highly recommend him to anyone looking to sell property.

I have referred others to Whitetail Properties, and will continue to do so in the future. You guys are the best in the business.

I was so impressed with the team at Whitetail Properties. I was originally referred to Greg who was extremely helpful in matters outside of the actual sale of the parcel. He connected me with Joe who listed the property, set up camera traps and marketed the property. It sold almost immediately. Joe was extremely responsive and didn't miss a beat! I'm so glad we opted to list with Whitetail Properties. We sold the property for almost $10K more than the original local realtor. Great work!

Very hard working and thorough. Joe kept us up to speed on activity and conversations with potential buyers.

Just wanted to say "thank you" for handling our real estate transaction. You and Joe were very professional, informative and paid attention to every detail. Thank you! We absolutely love the cabin and land.

Very good, he is a good communicator.

We are very pleased with Joe Erb when selling our land. It was a painful decision for Jim. Joe kept us informed on all that was happening with the sale. Great Job! Yours truly,


Joe was 'on the hunt' right away. He always answered my questions pretty much right away. He even met with us once, when we were up in that area for a week in 2019. Seems like whenever I had a question he would give me an answer and always seemed to be looking out for our interests.

After having the property on the market for almost two years and with two different agents, Joe had it under contract in a month. We really appreciate how well it was marketed to include the write-up, pics, and drone footage. Joe really worked at making it a good listing. He also always quickly responded to all of our questions. We really appreciated that.

Joe was great. Very responsive and did a great job getting the deal done!

We were contacted by Joe Erb several years ago wanting to sell our Minnesota land. Through difficult issues Joe stuck with us and it finally closed. Joe got us lined up with Aaron Milliken in Bozeman, MT. We listed property with him and it sold very quickly. He got us in touch with Brandon Hutchison here in Oregon and he has our rach listed. That is 3 listings with Whitetail Properties. Two have sold and looking for the third one to sell. It has been great working with you folks. You have a great company!

It was good, Joe was there when he said he would be and also at closing.
Contact Agent
Thank you
We'll have an agent contact you shortly.
Contact Agent
Thank you
We'll have an agent contact you shortly.