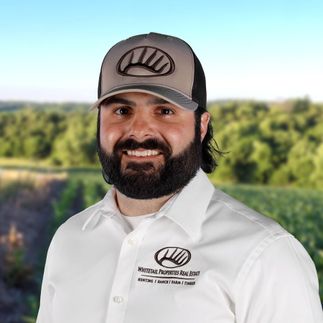 Josh Freeland
Salesperson, Land Specialist / Licensed in KY
Testimonial Quotes
Josh Freeland:

What My Clients Are Saying
"I would like to share the amazing experience buying our vacation home working with Josh. First, we are in Wisconsin looking for a place in Kentucky. That in itself is a huge challenge for us. My wife and I made several trips looking at properties then we met Josh. It only took one more trip out to see a few properties with Josh and he know exactly what we are looking for. He asked all the right questions, to find us what would end up being our new place. He was with us 24/ 7 all the way through the journey. We would see a place that excited us and the next day he was on the road videoing it and walking us through the pros and cons of each one. He took my calls at crazy times of the day and night, being an hour difference in time zones. I would text or call with what we found or questions that we had and he was always there. Thanks to Josh my family from Arizona are now looking to move by us. Our family will be back together for the first time in 20 years. This was so much more than a realtor selling a house. We were blessed to have found him.

Thank you so very much!"

"I had a terrific experience working with Josh Freeland. He was always willing to answer my questions and explain different options. He helped locate properties, view them, run comparisons, make offers, and close the deal. I would recommend him to anybody interested in buying!"
Contact Agent
Contact Agent
Contact Agent
Contact Agent