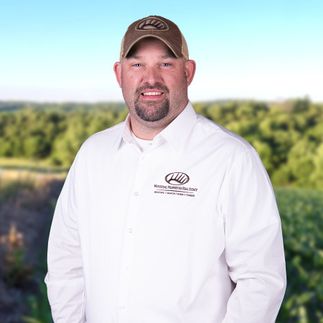 Josh Ongley
Salesperson, Land Specialist / Licensed in PA
Testimonial Quotes
Josh Ongley:

What My Clients Are Saying
Josh did a great job. Very helpful and kept me informed during this stressful time.

Josh was great he walked thru thick brush and wet ground to show me a few different properties that he had listed.

The process was extremely smooth and easy. Josh made sure to update me daily on the process status and answered all of my questions. I would not hesitate to work with this company again in my future property transactions.

I recently purchased 155 acres in Crawford County Pennsylvania and Josh Ongley was my representative from your company. I spoke with Josh on the phone first and gave him my wish list. Josh was leaving for vacation the next day and made arrangements with a property owner for me to walk their property. It wasn't what I was looking for. As soon as Josh returned from vacation he called me and said he may be listing a property that might be of interest to me. As soon as it was listed, he met me at the property and we walked it before it went on the website. Josh was extremely knowledgeable about timber and pointed out some future timber values on the property. We both shared a love for the outdoors, especially hunting. We hit it off right from the start. As soon as we finished walking the property, I knew that this property checked a lot of the boxes that were important to me. We left that property and drove to another, but I knew that I found what I was looking for. At that point, Josh took over, and the whole experience couldn't have been any better. Josh gave me the name of a lender that works with people buying raw land. That part of the process went smoothly, and the contact between my wife and I and the property owners, (through Josh) was very easy. We continue to be in contact and have discussed any future properties that may become available. I have referred some friends to Josh as they are looking for property just like I was. In a nutshell, the entire process was smooth and flawless and a lot of that had to do with Josh's professionalism and leg work. I feel as though I have met a life long friend. I would recommend Josh Ongley and Whitetail Properties to anyone looking to buy hunting land. I believe that Josh is a valuable asset to Whitetail Properties and you are extremely lucky to have him on your team. I am fortunate to have met Josh, and lucked out by him being the person I contacted from Whitetail Properties. If you have any questions about my experience, please feel free to contact me. Sincerely,

P.S. Josh gets 5 STARS!

I have looked at a few properties with Josh before buying this one. Josh quickly learned what I was looking for and worked to find it. Josh is a top notch agent and one who is responsive, professional, and displays a high level of knowledge and character.

Jeff is a great guy and a true professional. He always answers his phone. We have become great friends. Jeff referred me to Josh when I had a farm to sell in Pa. Josh did a great job and communicated well! I don't like voicemails, it's nice when people pick up the phone like Jeff & Josh do.

Josh was great from start to finish. He communicate with us through out the process.

Josh took care of everything and made my part in this process virtually painless it was a wonderful experience and I would do it again.

Josh is a very energetic person, positive and very professional. It was a pleasure to look at properties with him. He had good suggestions and was very helpful to see it through to the end.

He did everything he could do to keep my property presentable to the public. I am disabled and could no longer maintain the property.

Property was better suited for hunting than building. Josh came through.

I was very pleased with Josh Ongley. Prompt, very courteous, very knowledgeable and very polite.
Contact Agent
Thank you
We'll have an agent contact you shortly.
Contact Agent
Thank you
We'll have an agent contact you shortly.