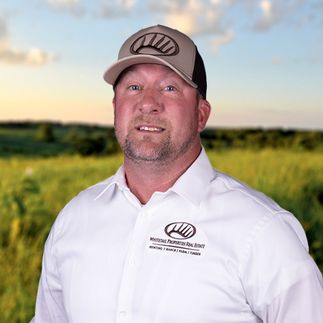 Josh Miller
Salesperson, Land Specialist / Licensed in MN, ND
Testimonial Quotes
Josh Miller:

What My Clients Are Saying
Josh was an awesome agent and was very professional throughout our buying process. I would recommend Josh to anyone in the area.


Josh was always ahead of the game and would communicate to us with our needed information. If we had a question he wasn't sure of he would find out what we asked about and be back in touch within the day or by the next day at the latest. Josh did a fantastic job for us, finding listings and listening to what we were looking for.

Great job with very fast results!!

All of us were very satisfied and comfortable working with Josh. Very professional working individual!! Firm is fortunate to have him working for them.

Josh is the best sales professional I've had the pleasure of working with, and I've been around.

Josh was a highly professional representative, very responsive, and helpful. He made every transaction in the process swift and pleasant. I would highly recommend his services, and Whitetail Properties to anyone looking to buy or sell their property.

Working with Josh Miller was the best choice far and away. Josh Miller is a rare jewel in the real estate world, his knowledge and passion is infectious! He worked hard for many months and exceeded all my expectations! I think Josh needs a raise!!!

You are the hardest working realtor I have ever dealt with!! Thanks

Josh kept the established trails open for us and put up trail cams to show deer and bear activity. He also kept us updated on a regular basis.

Josh did a great job. He was super responsive, knowledgeable, and followed up on every request. We had a pretty tough pricing negotiation and he was very patient and really helped bring the buyers and sellers together on a deal. I would recommend Whitetail Properties, and Josh Miller to anyone looking to buy or sell real estate. Great job!

Josh has good vision and passion for real estate, but it does not come at the expense of being candid or realistic. Very good communication skills by returning EVERY phone call and email the same day. Integrity.

Agent Josh Miller was very professional throughout the sale of the property! He did an excellent job in advertising and getting the sale out to the public! Very aggressive agent from the beginning to the end! Highly recommend Whitetail Properties for land sales!!

Josh was excellent to work with. He answered all of my questions in a timely manner. He was great to help me understand the process and to deal with the bank!

Josh was very friendly but very professional also. He was just easy to talk to and if you told him your concerns, he addressed them by finding out what you wanted to know. He just took care of everything. Thanks for everything.

Josh was super energetic, and displayed confidence in getting my needs met. Kept me informed and involved. Great job!

Josh got back to us in a timely manner and answered all our questions. The process went very smoothly and I would work with him in the future.

Josh was the best. Kept us well informed on all interest on property. The closing went smoothly.

Josh Miller is a very professional man! We enjoy working with him and, would recommend him to anyone!!

Josh was extremely patient and helpful with the land transactions between the states of Ohio and North Dakota - special circumstances and he stepped up to the challenge.

By far the hardest working real estate agent I have encountered.

Josh did a great job, always promptly returning calls and getting answers to my many questions.

No problems, friendly and kept us informed.

Very friendly. Answered all our questions in a timely manner. Made closing on the land easy and stress free. Thanks Josh!!!

Josh was great to work with from when we first met him thru to closing.

You are very fortunate to have a man like Josh Miller working for your organization! Josh did an outstanding job on the sale of our property! We think a lot of him and will be a friend for life!!

Josh was an excellent realtor. He was very knowledgeable, friendly and prompt with everything. Thank you Josh for helping us make our dreams come true. We look forward to making many memories on our new property.

Josh Miller was a great agent. Did a phenomenal job with write-up for the property as well as all the pictures for the property.

As a first time land buyer, it was nice to have Josh help me through the process. I will definitely use him again when buying and selling any additional properties.

Great, very impressed. He seemed very knowledgeable, and understood the market.

Excellent! Very professional, enthusiastic, patient and kind.

Been great! Communicates very well.

Josh was fantastic! He wasn't pushy, he was knowledgeable, he was honest and upfront about everything. I ran into some issues on my side and he was there to help through them. I knew he was genuinely there for both sides of the sale. I would highly recommend him.

Excellent! Josh was extremely helpful and very prompt.

I was confident in his knowledge of the area and his level of experience with the clientele who would potentially be interested in the land we were selling.

I cannot be more pleased with our recent land transaction! Our agent was able to help us navigate turbulent waters in regards to financing and get our deal closed without incident. If you are buying or selling real estate you want Josh Miller in your corner! Thanks again!

Outstanding, responsive, professional and extremely flexible. He represented our interests very well. Not one negative thing to point out.

Excellent! One of the best!

Everything went as well as it could have. Other than my bank was very busy and delayed the closing. Josh always had an answer for my questions and was quick to return calls if I couldn't reach him.

Josh was great to work with.

Josh Miller was a hard working sales agent for us. He was prompt in communications and straight forward in his analysis of values and sale potential.

Super easy, relaxing and professional. Easy to contact, navigated through a few bumps without any issues. A+ guy!

Very enjoyable. Josh was very easy to communicate with and was quick to respond to any questions.

Very good. After meeting with Josh, listing with Whitetail Properties looked like the best way.

Couldn't have been better.

Very Professional and knowledgeable about the type of property we were selling. Knew how to market it to the right type of people.

Very Professional and knowledgeable about the type of property we were selling. Knew how to market it to the right type of people.

Josh completed a great job on supporting to purchase the land. I never met Josh but from talking to him he seems to be a great person and loves what he does. I would recommend Josh to anyone. Hopefully I can meet him at some point in the future to thank him personally.

Josh is great- I am using him on all my residential transactions moving forward- Could not be happier!

Josh was fantastic. I switched to him after working with someone not so great. Josh was super responsive which is key in a competitive market. He followed through on everything and was willing to travel long distances for showings and walk throughs etc... He was also very friendly and low pressure.

Josh looked at my properties a few years ago, so I got flyer in mail and thought to contact him again. It went well, Great communication and Josh was very proactive!

Josh is awesome to work with… and the Title Company and Banker loved him as well. They will recommend him …..




Josh was very good to work with, 10 out of 10. Josh made me and my family feel like we were his #1 priority.

Outstanding experience and knowledge of the market.

Positive. Things went smoothly and had good communication.

Josh emailed at least weekly, if not more frequent with new listings that he thought may be of interest to us. Amazing. Responsive and professional. Always working on your best interest. Will work with again and recommend to others. Very impressive. True professional.
Contact Agent
Thank you
We'll have an agent contact you shortly.
Contact Agent
Thank you
We'll have an agent contact you shortly.