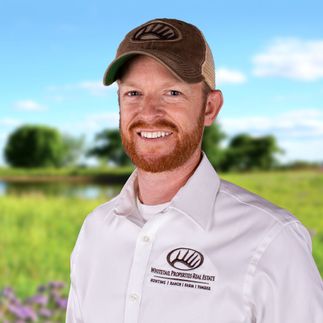 Justin Glass
Sales Agent, Land Specialist / Licensed in TX, Salesperson, Land Specialist / Licensed in AR
Testimonial Quotes
Justin Glass:

What My Clients Are Saying
Justin Glass is the ultimate professional. That is the reason why this is my third transaction with Justin.

Justin was great we had a contract within two weeks of listing.

Justin Glass was very informative and such a pleasure to work with. He made the transaction go perfectly and I would recommend his and Whitetail Properties service's to anyone I know. Excellent experience.

This is the 5th home and property I have purchased. Justin is a true professional, and more importantly, a true outdoorsman that understands his clients wants and needs whether it be deer, waterfowl, turkeys or hogs. His love for what he does is very apparent, and I appreciate his Christian values and how those guide his business practices. He is not only the best realtor and property developer I know, but a new friend. I will exclusively recommend Justin and Whitetail Properties for any North East Texas property needs.

Justin called with a highly interested prospective buyer for our property. He remembered our property form seeing it several months prior although we did not put it on the market at that time because we had a prospective buyer. When he called wanting to show the property, the deal had just fallen through and we were ready to list with a realtor. Justin was always encouraging and upbeat and stood by us.

Our experience was absolutely amazing! Justin went above and beyond what was required of a real estate agent. The time he dedicated to make sure the property stayed up to par with the pictures, staging etc, went well beyond our expectations

Justin Glass took the time to understand my preferences then found a property that met my needs without trying to show me every available listing. Very prompt and on schedule to every appointment.

Justin was great! I found him to be honest, trustworthy, knowledgeable and attentive to my request. I would use him again.

He got the job done. He was professional and courteous.

After speaking with Justin, I felt he would work hard to get our property sold. He is an excellent Real Estate Agent. Justin Glass was great! Very responsive, very helpful, very caring, very hard working.

Mr. Glass was fantastic from the beginning. Everything was clean, easy, and professional. We now have our dream property and couldn't thank Justin enough.

This sale transaction was my second time working with Justin Glass. I had previously purchased a property wherein I was represented by Justin. Justin does a great job from contract execution to making sure the details are complete to ensure a timely closing. I could not ask for a more professional representative.

Mallard Frontier LLC (by Ray S

Justin Glass has been professional, attentive, punctual, and extremely helpful before, during, and after the sale. He is a high value asset to Whitetail Properties.

Justin was great working with us and always let us know in advance of everything.

Justin did a great job marketing the property.

Justin was great to work with, great communication during the negotiation process and drove to the property several times to send me pictures and videos during the pouring rain to put me at ease over any flooding concerns I had. He followed up with myself, title, and the lender weekly to ensure everything was on track. I couldn't ask for a better experience.

Justin is the best! He sells properties so fast and takes care of everything. He communicates what is going on so I don't need to worry about it.

Excellent experience! Justin Glass was knowledgeable and does the best job marketing. He is just a great guy.

Justin is excellent!! This is the second property he has sold for us. Ultimate professional. I will recommend him and will use again if I need a realtor.

Justin is the best in the business, very professional, knows what he is doing, and easy to work with. Justin is most knowledgeable and dedicated of all realtors I have worked with.
Contact Agent
Contact Agent
Contact Agent
Contact Agent