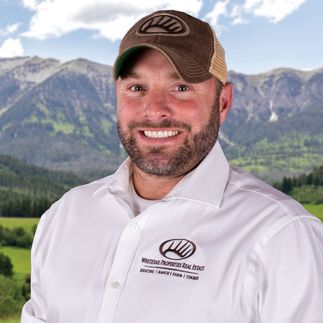 Justin Losee
Sales Agent, Land Specialist / Licensed in UT
Testimonial Quotes
Justin Losee:

What My Clients Are Saying
We would like to thank Justin Losee a million times for selling our property: He sent a mailer card to us and we called him right away. We had tried to sell our 20 acres of land in Filmore, Utah for a long time without success. Justin was so helpful and knowledgeable about the land in that area. He listed it and had it sold in less than a month. It was a pleasure working with a professional on this sale. We can't be happier with how smooth the closing was. Justin is a great communicator and friendly guy. Your company is very fortunate to have him.

"Agent Justin Losee contacted me after I made inquiry of Whitetail Properties. I was impressed with his knowledge and expertise and his desire to help sell my property."

Great, very easy transaction!"

"I have really appreciated working with Justin at Whitetail Properties. He was always available and very patient with my many questions. I would highly recommend him to anyone looking for their dream property."

"Very Good, communication is a big deal with me & Justin kept me posted,"

He did a great job! He is a friend. He sold some property for my brother and did a great job for him.

Thank you Justin Losee with Whitetail Properties for helping a lifelong dream come true. The recent purchase of recreational property will provide many memories and years of fun for our adventurous and growing family. I am impressed with the level of professionalism, knowledge and expertise displayed by Justin throughout the purchase process. I look forward to working with Justin again in any capacity. Happy Trails!

Justin was very professional and sold our property fast. Easy to communicate with.

Thank you so very much Justin! I would highly recommend Justin Losee and Whitetail Properties to anyone looking for their slice of Heaven! Thank you for helping my dream come true. You made the process so much easier to understand and were able to address all my questions and concerns. Thanks to you and your diligence my dream came true and I now have a legacy to leave my son. We are going to be able to create so many memories and traditions on the land! I'll be able to share it with other families as well. This property is going to be well loved and cared for. Thank you again for always being there to answer my questions or give me other options, it is what allowed the dream to come true.

Just a note to thank you for your really excellent service on selling this property. We appreciate your efforts on our behalf.

Whitetail Properties and Agent Justin Losee have been fantastic to work with. Justin was aggressive and determined to get our property sold and because of him, we had inquiries from the West Coast to the Mid-West. He kept us informed and did a wonderful job showing the property. He also did what he said he'd do and our closing went very smooth. We'd highly recommend them and we'll definitely use them again, if the need arises.

I wanted to write to you to express my appreciation for all your efforts and hard work in helping us sell our property in Utah. You have been able to take us through this process with minimal effort and ease. We have enjoyed working with you and we now consider you a friend and we would refer you to others! You are awesome to work with!
Contact Agent
Contact Agent
Contact Agent
Contact Agent