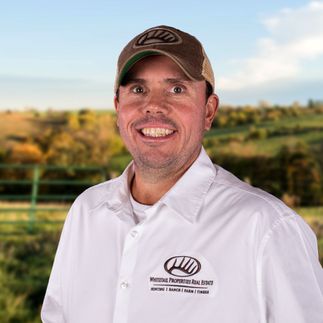 Kris Christianson
Broker, Land Specialist / Licensed in IN
Testimonial Quotes
Kris Christianson:

What My Clients Are Saying
Kris, thanks so much for taking the time to show us our property. You were fabulous and were always there to answer any questions the wife and I had. If we find another slice of heaven in our area we will be calling you again. Thanks so much,

I wanted to take a minute and say thank you for your help with our recent land purchase. You helped us overcome some hurdles and I truly appreciate your quick responses and positive attitude throughout the entire process. You always got us the info we asked for and worked to make seller and buyer happy and keep things moving forward.




I will share your name with friends and family who are interested in buying land - you really did a great job for us and just wanted to say thank you again!

Kris was very engaged and answered all my questions. He walked the entire property with me asking about wildlife movement so he could best answer potential buyers questions.

Everything went well from the start Zach and Kris know how to get things done. Very easy to work with. I had a good feeling about the the way they explained how the sale would go.They had a buyer within days.

I had a wonderful experience working with Kris and Zach. Kris was more than willing to spend an extensive amount of time walking and showing us the property and answering any questions we had. Zach and Kris were extremely responsive throughout the whole process from walking the property, putting in an offer and through closing. It was great working with them and I highly recommend using Kris and Zach!

Great fast and easy. Kris is a great guy and very likeable. Kris already had an interested party to look at my property. They looked, he bought.

Very Positive. Zach was straight forward and very patient with this non-tech person! Kris was fun, but efficient and available.

Wanted to thank you for all you did for us. In our recent dealings with Kris Christianson, we could not be any happier with the way we were treated by him. We started in March and with Kris' help found and purchased our property. From the beginning he "got us" and knew what we were looking for. We understand he represented us, but he treated us as friends and not just a customer. Thank you for helping us through the whole process and treating us like friends and not another customer. As you showed my son and his wife the properties before I could get there, I was told what a cool guy you were. Dealing with Rural 1st and the people at Salem Title, they had nothing but good things to say about you. We can't thank you enough for our dealings with you. If you are ever out our way in October and November, stop by.

We had a wonderful experience! We knew what kind of land we wanted, and it was a treat to work with a realtor who was just as excited about the beauty of the space as we were.

Kris was quick to respond to questions and patient while we navigated our end of things.
Contact Agent
Thank you
We'll have an agent contact you shortly.
Contact Agent
Thank you
We'll have an agent contact you shortly.