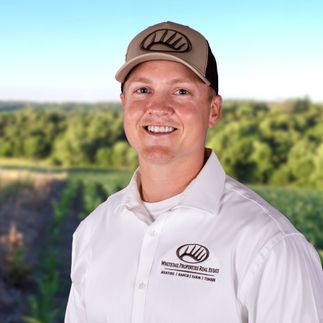 Kyle Schultz
Salesperson, Land Specialist / Licensed in WI, IL
Testimonial Quotes
Kyle Schultz:

What My Clients Are Saying
"

Kyle did a great job. Followed through with everything he said he was going to do. Made us comfortable with the sale."

Andrew Schultz and Kyle Schultz would be my choice to list our property when we decide to sell. It was a pleasure doing business with them.

I found Kyle very easy to work with.

Felt really good about the whole experience. The property sold quickly and both brothers were very responsive with updates and advice. Would definitely recommend them to others selling property.

Kyle was very helpful in obtaining information and always seemed to be available for site visits or phone calls. I would highly recommend others to work with him.

Andrew & Kyle did a fantastic job! They made this painful event of selling our deceased son's house as easy on us as they could. Great guys-you are lucky to have them as agents!

Outstanding! Kyle helped us navigate a very challenging purchase process. Closing dates were set and re scheduled 4 or 5 times. Kyle did a great job of softly pushing the process forward and assisting everyone including seller and seller's attorneys.

Kyle did an outstanding job for me. With his effort and advice, my property was listed and sold in a month. He did everything he said that he would and probably more than I know. Very honest and high integrity. Good luck in all that you do.

Kyle was great to work with and helped us understand the process.

Very knowledgeable and professional.

Kyle did a wonderful job from the walk through, price estimate, working through details on the closing and then closing it out.

Very attentive to our needs. Kept us informed when property viewings were scheduled. Recommended a good price point to list property and developed a good marketing program.

Kyle was very professional and timely throughout the entire process.




Kyle was extremely helpful and communicative. He made the process so easy.




Kyle was exceptionally helpful at all times. Very knowledgeable about his job and always responded with answers to our questions. 100% would recommend Kyle.




Kyle was very skilled with preparing all the aspects that went into the listing.

Kyle was very professional at his job. He was willing to show the property promptly with little notice and on our timeline. He got back to the voice messages that we left in a timely manner.
Contact Agent
Contact Agent
Contact Agent
Contact Agent