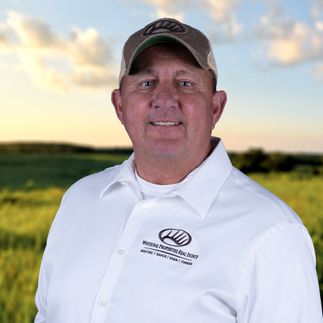 Mark Herr
Salesperson, Land Specialist / Licensed in MN
Testimonial Quotes
Mark Herr:

What My Clients Are Saying
"Mark and his team did a fantastic job listing our property. He added a video to the Whitetail Properties website and had over 1200 views in less than 24 hours, We had an offer over asking price in 48 hours, when the financing fell through Mark had two additional offers within one day, I can't think of anything Mark could have done better, an awesome experience."

"It was a pleasure doing business with Mark during the sale of our Cass County property. The results and communication were outstanding and I would definitely recommend Mark and WTP to anyone selling land !!"

"Mark as always was very responsive to everything, very knowledgeable and was able to get a quick closing on our purchase. It is always a pleasure working with him, Mark makes things easy!"

"Continuity, professionalism. Knowledge of land and farm sales. We met with Bob Stalberger a few years ago while considering a farm purchase in SE Minnesota. The day spend with Bob was great. We did not purchase in SE Minnesota, but Bob laid the groundwork for using WP for our future Minnesota property sale and our recent purchase in South Dakota."

" Are you looking to buy or sell property? If so, I have your answer. I just sold two hunting properties and found what I consider the greatest real estate professional I have ever met. From the first time that I met Mark Herr of Whitetail Properties Real Estate, until the closing, I did nothing. Mr.Herr did everything and then some. I would be wrong if I didn't publicly sing his praises. He might be one of the greatest professionals that I have ever met in my 60 year business career. Thank you, Mark! "

Mark is a true professional in selling real estate. He knows the market and was able to get an impressive sale price for my property.

He also helped me through process of subdivision and survey. Additionally, Mark helped fastrack county acceptance of subdivisions

and had land sold and closed in timeframe that allowed us to use 10-31 capital gains laws for purchase of an Iowa property that closed

6/5/2023.

Mark was very professional and easy to work with. He was very knowledgable and made the purchase of our property go smooth and stress free. Mark was prompt in answering any questions we had. It's easy to do business with people you feel you can trust, and that's how we felt with Mark ,we would do business with him again, and we would definitely refer family and friends to him. We look forward to enjoying our purchase.

We are thankful to have been introduced to Todd Mensing, Mark Herr and Whitetail Properties! If you're looking for hunting land in Northeast Minnesota, these are the guys you want helping you! Not only do they have knowledge and expertise in the outdoor industry but they are down-to-earth, goodhearted guys that genuinely care about the outdoors and the things we hunters and conservationist hold dear. These guys spend many hours learning the land they've been hired to sell and in turn will help you find exactly what you're looking for. In our case, the property may have sold itself, as it was exactly what we were looking for, but when purchasing a large tract of land it's priceless to have agents that know those special features and areas to show you, not to mention the time you'll save! Thanks guys we look forward to doing business with you in the future and know that you're always welcome at our campfire!!

On a whim we made an inquiry with Whitetail properties regarding a recreational lot. Mark responded almost immediately. He was available and worked with our schedule to meet with him at the lot. He walked the land with us in the rain! Mark is very personable and kept our young family and goals in mind. He was quite knowledgeable about the lot and all the pertinent information that went with it. He responded to all of our questions quickly. He promptly submitted our offer and returned all calls/emails within hours. Mark referred us to a great local bank for financing. He made sure to follow up with the seller to ensure all contingencies in the purchase agreement were met. We closed in less than 4 weeks! The entire purchase process went off without a hitch. We will definitely do business with Mark again.

Just wanted to say thank you for helping us find the right property! The fact that you took the time to walk the property and not just send me out saying, "have at it", said a lot. We never felt the "push" for a sale once. It was especially nice working with you during a tough time for us with a family members passing.We appreciate the help, and look forward to our new relationship with Whitetail Properties and the friendship that comes with it!


Mark Herr knew the area and the market. He walked my property and knew it first hand. He advised me on the right price and found a qualified buyer. Everything went without a hitch. I felt well informed and my interests were being well looked after.

I would without a doubt or reservation, highly recommend Mark and Kyle Herr to handle the selling or purchasing of a property through Whitetail Properties. They provided timely information and follow up documentation to all our questions. They were extremely accommodating to our work schedule when it came to viewing the property. I found them to be very trustworthy throughout the entire process, so much so that I have already listed a separate property with Whitetail Properties and plan to list another in the future. They are truly one in a million in the realty business!

Mark and his son Kyle made this a very easy and pleasant experience from start to finish. I have already referred a friend to Mark and he has sold his land also.

Mark Herr is the best. I would continue to use and recommend Whitetail Properties Real Estate. I am very impressed with their professionalism and their personal compassion. I highly recommend Whitetail Properties Real Estate., the best of the best.

Mark did a wonderful job, above and beyond for us. I would use Mark again anytime. I highly recommend him. Thank you so much.

Mark did a wonderful job and went above and beyond for us. We would use Mark again anytime. He is highly recommended. Thank you so much.

Good job overall in what could have been very exciting. If you are looking for another agent let me know I would love this line of work.

We would like to let you know how much we appreciated working with Mark Herr as our agent for the sale of our hunting property in Aitkin county. Mark did an outstanding job representing us. He is an honest, ethical and knowledgeable representative for your organization. He made us feel comfortable with the process and we truly enjoyed just getting to know him. We will consider him a friend always. We were very impressed with Whitetail Properties and are so glad our son, Jeff, encouraged us to go with you. The presentation and marketing of our little 40 acres was a perfect fit. We had been encouraged to sell the property as a home, when it was truly a hunting property, and the result of listing with you was a quick and positive response. Again, thank you for having us work with Mark. We truly cannot say enough about his amazing, caring attention to make everything work out for us. We will absolutely recommend Mark and Whitetail Properties to anyone we know who has property to sell, or is looking to buy.

Sincerely,

Mike and Kathy Bergmann

What a great Real Estate PRO - Mark was terrific in every way. His professionalism is most commendable. Couldn't be happier!

Mark did an excellent job for us, he is very friendly and professional, he always kept us informed on how things were proceeding.

We could really tell Mark loves what he does for a living. He is a huge asset and advocate for Whitetail Properties.

Mark was probably one of the most knowledgeable real estate person I've met. He was not only prompt with his follow-up communication, but was willing to walk the entire property when it was shown to us. He was energetic, enthused and very passionate about what he told us. Was upfront with any and all communication he had with both the seller and buyer's concerns. Don't think there could have been a more qualified person for this job !!

I would be glad to refer Mark to anyone buying or selling property. He is very professional and knowledgeable and it is fun to deal with someone who knows about hunting.

When I stated Mark made this purchase happen, here's what I mean. I have existing adjoining land to the property Mark had listed. In talking to a neighbor up in the Crosslake area I mentioned I saw the land listed. He called Mark and Mark in return gave me a call about the property. I really had no plans of buying it. It was Mark that actually got my attention and his personality that kept me interested in talking about it. You get the feeling you can trust him and it's not long after that you consider him a friend. He took the time to come to the closing and made sure everything was completed. He acquired the gate keys after the fact and mailed them to me. He also did a follow up call to be assured everything was good.This is the kind of guy you want representing your Whitetail Properties business. Thanks

I am not personally a real estate agent, but interact with different agents/brokers on a frequent basis because I own a small real estate development company. Basing my many experiences with other agents compared to how Mark went about things I could very quickly tell that Mark is a top performer and one who makes things happen. Mark was very professional, knowledgeable and has the perfect personality for his job. I would definitely work with Mark again or recommend him to anyone.

Sold in a week and one half over list price.

Mark treated me with respect and like a friend who strived for my best results.

Mark Herr = #1 He is the person you want listing/selling your hunting property.

Mark Herr was very sympathetic to my needs. I had a lot of "stuff", family heirlooms hard to part with. Mark assured me he would work with it. Always available by phone. The first agent I felt was looking out for me. I felt so comfortable with him. He sold my property in 2 weeks. The buyers were extremely difficult to work with but Mark was the buffer and made the transaction go smoothly. I have recommended Mark to many people and will never again sell property without him as my agent. YOU HAVE A GEM THERE, TREAT HIM WELL!!!!! He started as my agent but became my friend.

Mark not only showed the property but also lined us up with the proper banking lenders to get the the deal done. Excellent job, would come highly recommend.

Mark sent both of us a hooded sweatshirt after the closing. We much appreciate the kind gesture. He was very prompt answering our concerns.

Mark Herr was an excellent agent to work with and gave me a realistic price to expect from a buyer and was able to find several interested buyers within a very short time frame and kept me updated as to the progress in finding and dealing with several prospects. I live 1500 miles away and he made the whole experience very easy including working with the closing. Very satisfied with the sale within the 2-3 month range. Thank you Mark Herr

Mark did an exceptional job to find me an awesome piece of property. He was a pleasure to work with and always very helpful and professional!

Marks great, consider your self blessed to have him on your team!

Mark was excellent during our entire purchase. From meeting us at the property the very next morning to nine months later finally able to sign on the dotted line. He always had our best interest and made sure the sellers held up their end of the agreement. Thank you so much. Looking forward to many years on our land; building it up, making it ours and something we can pass down to our son.

Whole process was seamless which is not always the case when the seller is not local.

Absolutely fantastic agent! Very knowledgeable and great personality. Knows his stuff when it comes to Whitetail Properties. Would highly recommend him to anybody. Skilled and knowledgeable, trustworthy. Felt comfortable with him from the introduction and believe we have a new friend besides a professional real estate agent. This guy is first class. Hang on to him.

Mark, I am very happy with your work. You really did work hard and in the end, got the job done.

Great experience. Well done and felt well taken care of.

Mark did a great job matching up the perfect buyer with my property. I would definitely work with Mark in the future.

He went above and beyond expectations. He was very honest and helpful.

Mark Herr was a great agent to work with. Mark was very professional and did everything possible to make my purchase successful. I will be recommending Whitetail Properties in the future. Thank You!

I had a difficult piece of land to sell Mark helped and guided me over every hurdle. He will be my first call in any land transaction I have in the future.

Mark is outstanding in all walks of life. He is the right man for the job you are lucky to have him work for you. I want to thank your business for selling my land. I am looking at buying future properties through your company. Thanks for what you do for clients. Take care and good luck hunting this coming year.

Mark was very professional and complete. He always looked out for my best interests.

Very, very helpful and accommodating. Never pushy but gave us good information.Very friendly and knowledgeable. We are very happy with Mark Herr

I wanted to let you know that my experience with Whitetail Properties, and more specifically with realtor Mark Herr, was fantastic. From the initial call
I had with Mark, I knew that he was the right person to handle my listing. He already knew a lot about the general area of my property and was quick to scout the ground for his own assessment. He was very keen on the selling points and appreciated the time and effort we had put into improving the habitat. An experienced hunter himself, I was impressed by Mark's knowledge of the property, and his overall expertise and patience throughout the entire selling process. And now, each member of my family is equipped with a great Whitetail Properties sweatshirt, which we'll wear proudly. I had a great experience with your company and if/when I get back in the market for some more hunting land, Mark will be my first call.
Thanks again,

Mark was professional and knowledgeable. He was prompt to any questions I had and made the selling experience smooth.

Mark is a very pleasant person to work with and had good knowledge of the property.

Mark Herr did an excellent job with my listing. We almost received full asking price. Very pleased.

What can I say about Mark other than amazing! Mark made my wife and I feel completely at ease from the moment we met, to the purchase agreement and final closing. Meeting with and dealing with people on a daily basis my wife and I agreed, Mark is an absolute honorable and respectful man that we would recommend to anyone at anytime to work with. Thank you Mark for helping making our dreams come true!!

Mark was very easy to work with. I would recommend him to others. Very considerate.

Could not have been better. Always kept me posted. Impressed by Mark Herr.

What a great agent! He not only showed the property to my dad, my son and I, he was living the land with us. Showing us ideas from his unsurpassed hunting experience. How to make it a fine piece of hunting land for us to enjoy. Thank you Mark! Hope to see you soon!

Mark was very professional and patient with us. He went above and beyond to get our farm sold. We made a very good friend.

Mark Herr was very helpful throughout the entire process. Very appreciative of Mark's hunting experience to help us identify the issues to be concerned with when looking at building a quality hunting property experience. In addition, getting to know Mark and his son Kyle you realize how important working with a highly ethical group really impacts this process. We sincerely feel we gained a new "friend". Really a pleasure to work with Mark Herr

Mark did a great job getting this done for us, and the closing team at EC title pulled a miracle off to get this deal done. It is rare these days to see folks go so far above and beyond. This was a very difficult deal due to some challenges with the county and folks who work there. The team handled it with exceptional professionalism and all involved should be congratulated for their patience and dedication! Thanks Again to you and your team,

Mark was awesome, knowledgeable of property values and communicating with us via telephone and emails never requiring a meeting at hunting land to make sale super easy.

All good. Mark did a nice job with all aspects.

Kyle is very professional and very knowledgeable on hunting property. I felt he was honest with us and gave great insight on the property as well as the buying process. I would highly recommend him, as well as his dad Mark.

Mark told me he had buyers looking to buy land. He was right. Sold our 101 acres in about 2 weeks. Never even got around to putting up a sign. Mark did a great job.

Mark was knowledgeable, responsive, and gave good advise in marketing the property.

I just wanted to say thank you for the wonderful job done on selling my 80 acres. A true professional, pleasant to work with. Hoping all the best for Mark in the future. Thanks again,

Very professional. Mark went beyond expectations in text and pictures to display our property favorly.

Mark was awesome. He was very responsive to all questions and inquiries through the entire process. Mark helped coordinate some items between the closing company and our credit union to ensure we had all paperwork ready to close on the date that worked best for us. We would highly recommend Mark to others.

Mark was hands down the best realtor I have ever worked with. He was fun, professional, and always answered his phone or called me right back if he wasn't able to answer. Mark helped answer a lot of questions and helped us envision what this property could be in the near future.

Prompt, go-getting attitude.

We had a very good experience. Very responsive on any questions we had. All agreed action items were taken care of and we are very happy. Thank you!

I couldn't think of a negative thing to say about Mark, or my experience. Give him a raise!

Mark did a great job. I know him indirectly from my Electrician. He's a straight shooter.

Mark was great. Very responsive and flexible.

Thanks to Whitetail Properties for the for the excellent job your Land Specialist Mark Herr provided during the sale of my property in Sherburne County. MN. His knowledge, expertise and negotiating skills realized a sale price well over the original asking amount. His patience and understanding of the overall process helped to make an incredibly stressful time for me easy. I now consider Mark's and my business relationship more of a personal friendship. He has also introduced me to two more of your Land Specialists. His son Kyle Herr and Jason Ziegler. Between these three guys I have all central Minnesota, border to border at my fingertips. With their expertise and advice, I am certain my pursuits will be successful. I will be using Whitetail Properties to present any offers I make on future purchases. I will also, only use Whitetail Properties to value and present any properties I offer for sale.

Mark made the entire process fun, fast and easy. Every phone call, text, and email was answered very quickly. He was up up front and honest from the start. We can't thank him and the entire Whitetail Properties team enough!

Mark is extremely knowledgeable about property values, including habitat recreation values.

Mark Herr is super to work with. He guided us through this sale from market analysis to the final sale. On a scale of 1 to 10 he did a 12!!!

Informative, sensitive, helpful and professional.

Mark was fabulous! He was professional, efficient, helpful and always did what he said he would do.

Mark is a great guy I plan to work with him in the future.

Mark handled everything expeditiously and professionally. It was a pleasure working with him.




Fighting the wind crossing North Dakota today. Thank you for your expertise selling our properties. You made the process so much easier than I thought it would be, it was very smooth and quicker than I expected. Mark was very professional and I would highly recommend his services to anyone wanting to sell their property. The world needs as many folks like you as it can get!

Thank you so much for all your work selling our properties. It was fast and smooth. Lowell and I have are so thankful we went with you as our agent. I was going to mention to you we missed a large elevated stand north of the house, but time slipped away. If the new owners are OK with it please feel free to go get it, looks to be in great shape and they are not hunters. We noticed it too late to get it out of the field. Thanks again for everything, it was a difficult sale but made less painful by your compassion and professionalism.

It was very positive. Seemed to know the area well.

Working with Mark Herr was a pleasure, his knowledge, experience, and was very professional.




The process went exceptionally smooth. All the necessary paperwork that was required was well organized and thorough to make it simple.

Mark was great. He met me and my son onsite and we walked the property. He gave us great suggestions in how to improve the property to make it more attractive to wildlife and create a great family hunting experience.
Contact Agent
Contact Agent
Contact Agent
Contact Agent