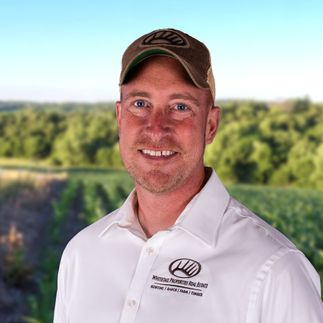 Mark Leonard
Broker, Land Specialist / Licensed in IL
Testimonial Quotes
Mark Leonard:

What My Clients Are Saying
Everything went very smooth. Virtually closing. Lawyers and agent handled it all.

"Mark was fantastic, responsive to calls and questions. I SO appreciated his forthright communication; following up on questions; and supportive listening and suggestions when the process got dicey!"

It has always been a dream of ours to own a piece of recreational land and Mark made it a reality. He found us the perfect piece that checked all the boxes. From start to finish, Mark was on top of it! His communication was top notch, and he was able to negotiate a favorable deal using a commonsense approach. If you get the chance to work with Mark, you won't be disappointed. Thanks again for helping us make this a reality!

After trying for a number of years without success to sell our 28 acre parcel of heavily wooded land, and figuring that with local outreach efforts, large For Sale signs and MLS coverage, that local buyers were aware of its availability but obviously uninterested, we decided to contact Mark Leonard and Whitetail Properties. Because their operation specializes in medium-to-large parcels of land on a multi-state basis that appeal to hunters, farmers, and investors, we thought he might have a wide enough reach to find a buyer. We moved our listing to Whitetail and son-of-a-gun, Mark got the job done. Pleasant, professional and hardworking, I recommend those with similar types of property give Mark a call.
Contact Agent
Contact Agent
Contact Agent
Contact Agent