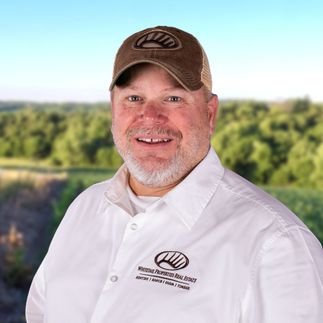 Mark Williams
Sales Associate, Land Specialist / KY Team Leader / Licensed in KY & Broker, Land Specialist / Licensed in IL
Mark Williams Land Specialist Team
Testimonial Quotes
Mark Williams:

What My Clients Are Saying
We want to thank Whitetail Properties for the great service we received from Mark Williams: the Kentucky representative. When I first contaced Mark about my interest in property in Western Kentucky, he was very attentive and interested in the features that were important to me. My wife and I met with Mark in August 2009 and he compiled a group of listings and made arrangements for us to visit them. During the whole experience we felt as if Mark had a true desire to find a property that suited our needs. We've had several contacts with Mark since our purchase and are proud to consider him a friend.

I am writing this note to let you know how much I appreciate everything that you and your company, Whitetail Properties, have done for us when purchasing my tract of hunting land. Your professionalism and vast knowledge of the properties in that geographic area are second to none! My wife and I were deeply impressed with your savvy of the histories and game qualities of each tract of land that we viewed and were able to make a good decision on our choice after all of the information that was provided to us by you. We were not disappointed!

I wanted to take a few minutes to tell you how much I appreciated your direction and insight on my recent sale of one farm and purchase of another in Western Kentucky. As you know, I was on my way to Canada on a hunting trip when the purchase of the new property became "interesting." I gave you some quick direction on the phone as to what type of property I was looking for while hustling through the airport. You delivered fabulously!!! My 9 year old son and I hunted the new farm the first weekend I returned and he took his first buck!! A high racked 8, which I captured on film. These memories will last a lifetime. Thank you again and I look forward to working with you in the future.

We just wanted to drop a note and thank you for the great experience that you gave us in buying our farm. Not only did you answer all of our questions, but you went above and beyond in making sure that this farm was for us. The great part for us is that we have created a great friendship and partnership with you and Whitetail Properties. Being an out of state owner, it is great to have people that we can trust in getting the job done in our absence from the farm. As your slogan says, dreams to reality, we want to thank you for making our dreams come true.

Joe Farrington and Rene G

I want to thank you for your time and effort put forth in helping me find my ultimate family retreat! I also would like to share with your future customers my experiences while finding my getaway. I had a list of criteria of what I wanted; (mature woods, crop ground, water, deer, turkey, waterfowl, fishing, and a location for a cabin) truly a place my family and I could experience all the outdoors has to offer. Mark lined up several properties he felt would fit my needs/wants and spent several days showing me around these properties. We spent a lot of time riding, walking and looking at properties he had available, this was fun in itself and I eventually found THE ONE! The transaction was coordinated by Mark, and went off without a hitch. I would again like to thank Mark for the hard work and time spent on making my "Dreams into Reality", and recommends him and Whitetail Properties to anyone looking for your own ultimate family retreat.

I have recently purchased a 116 acre property in Marion, KY thanks to the assistance of your KY agent Mark Williams. The property is exactly what I was looking for. Mark helped me find this property as I was expecting a good agent to do. I phoned him, told him what I was looking for and in a short period he had located the piece of property that I now own. He was more than grateful to show me other properties in the location that I was looking, each piece of property met the criteria that I was interested in; therefore, I didn't feel that any of my time was wasted. Mark did an outstanding job and I would refer him to anyone looking for property in KY.

After years of public land hunting, leases, or trying to get permission to hunt on someone else's property, my father and I decided to look at purchasing our own property. Like most other hunters, I'm an Outdoor Television junkie and regularly watch the Whitetail Properties television show. I decided to take a look at their website and found a listing that I thought we might be interested in and then called to inquire about the property. Mark Williams of Whitetail Properties, who was the listing agent for the property, was an absolute pleasure to work with. After taking a look at the property on two separate occasions and deciding it wasn't quite what we were looking for, Mark suggested another property to us that he thought might be a little more to our liking. We took a look at the property and it took all of about two seconds for my father and I to decide that this piece of property was exactly what we were looking for. Thanks to Mark, we could not have asked for a better purchase experience and a life-long dream became a reality. Thanks Mark!

Wayne S. Hargett, Jr., Chief Operating O

After working with Mark for over a year, I recently purchased a farm through Whitetail Properties. Mark was not only extremely knowledgeable about the area, but he was also diligent in finding a farm that fit my specific needs. He was also very flexible as I had difficult time constraints we had to work through. I would highly recommend working with Mark Williams and Whitetail Properties if you are interested in finding the perfect farm.

My experience with Whitetail Properties was a good one. I was looking for a certain property and I contacted mark Williams who was able to locate two properties. He was a top notch agent and got me a good deal. He is also helpingme with food plots. I hope to be friends with Mark for many years. Whitetail Properties is a good company and I would recommend them to anyone

We were very pleased with the prompt sale of the property and felt that Mark was always willing to answer our questions and concerns. He accomplished in 4 mos what other agents were unable to do in 15.

Mark Williams was fantastic, very knowledgeable, wonderfully professional, with a low-key pleasant personality, and an all-round neat guy. Justin Mason was equally great as Mark's co-worker. so glad we chose Whitetail Properties!

This is not our first deal with Mark and definitely will not be our last. He is extremely knowledgeable of the area and most important to us is that he is the most honest real estate agent we have ever worked with. He truly wants you to get the best property for your needs, regardless of rather the commission could be higher if he pushed another property. We appreciate his hard work and value his services.

My experience with Whitetail Properties was a pleasant surprise. Mark Williams treated us like long lost friends and was energetic to find us the right property. He even enlisted another agent, Boyce Flener, to show us a property purely because Mark felt that Boyce knew it better. I liked that Teamwork approach which is rarily seen in the real estate market. We would look to Mark and Whitetail Properties again when we want to expand our outdoor experiences thru property purchases.

Mark was very quick to handle whatever arose and we had several issues with appraisers and closing dates.

Mark went over and above to help me sell my property. He made good recommendations and helped me reach out to local contacts in the area to install a trail system throughout the property that lead to a sucessful sale in a depressed economy. I would definitely use Whitetail Properties and specifically, Mark Williams, to buy or sell property. It was an awesome experience. Thank you Mark

When it's time to buy or sell property, it's time to talk to Mark Williams of Whitetail Properties. I listed my property with Mr. Williams on a Friday afternoon, he showed it that same afternoon and the next morning I had an offer. My property was sold within three weeks and above my bottom line. Expert. Professional. Perfect.

Mark was extremely professional and always got back with me quickly if I had a question. I enjoyed working with him and felt like he was a friend by the time we got this sold. I think he is a good guy!

I have worked with Mark for several years. I have the highest regard for his expertise and professionalism. I have nothing but praise and gratitude to offer for feedback on Mark.

I was so pleased with the whole experiance. My agent kept me informed the whole way and sold my property in what I consider record time. The whole company did an excellent job all the way around.

There were numerous complications throughout our purchase. Mark was very patient and always stayed in contact, keeping both party's appraised of the current state of affairs. He was on the ball and definitely earned his pay on this sale. I would happily work with him again to the exclusion of all others and highly recommend him to anyone looking to purchase property.

I did call 2 other realtors first, neither whom were motivated, aggressive or returned phone calls. Mark was all of the above and more. It was a pleasure working with him.

Very pleased with our purchase and the personal attention my husband & I received through our experience with Mark.

Mark Williams made an accurate assessment of the property listing; had inquiries in an unbelievable time, an offer and sale in a very short time, at a price that was appreciated. Thanks to Mark for a good sale!!!

Mark did an awesome job keeping me informed all the way through the process. Very professional, honest, and friendly. Would recommend him anytime!!

Mark is knowledgeable about the current market and promotes the customers property in a fair and professional manner.

I feel that if I have future questions about finding better methods to manage my property, Mark will have the knowledge to point me in the right direction.

Mark was one of the most prompt individuals I have ever dealt with and always kept us in the loop with what was going on. Excellent job Mark! Top tier company for sure!

Mark kept us well informed throughout this transaction with what was happening and what would happen next. All siblings were very satisfied with Mark's performance.

Mark was great in not only the process of the buy but also in showing me the possibility that the land had to offer for a great hunt club for my son and I. Very nicely done. I will use him again in the future. Thanks Mark.

Marks the best you have ! Thanks Mark

Mark really worked his but off to make my closing happen, which was two tracts from two different owners. He worked to the last second to make the deal happen and was just a awesome asset! Thanks Whitetail Properties

Mark found us what we were looking for and continues to answer questions about our habitat improvements.

Mark and Dave were both very helpful. Mark was always available and willing to answer any questions I had. Dave took his time to show me the entire property and answered all questions I had.

"Over and Above" service. Patient and personable. Pleasure to work with.

Professional, personable, "over and above" service

It went very smooth and Mark kept me up to speed on everything that was going on.

Mark did a great job and appreciate his friendliness and professionalism!

Mark was great to work with and very responsive.

Property was sold at first showing. Agent was straight forward about listing price since we were motivated to sell. Mark was responsive to our calls. The website was impressive and the young man who did the photos (including the drone) was very thorough and professional.

This is the 5th piece I have done with Mark. I enjoy working with him!

As always Mark performs at a level above and beyond anyone in Western Kentucky.

I would recommend Whitetail Properties to any one looking to buy or sell any type of hunting land. I have purchased 3 different properties using Justin Mason and Mark Williams and I have nothing but good things to say about the experience I have had. They are very experienced in what they do and work quickly in taking care of business and making it as easy as possible.

It was a smooth transaction. The agent kept me informed thru the entire process. He was professional and knowledgeable.

Mark handle the transaction in a professional manner, his conduct and character was amazing.

Thanks for making my dream of owning my own farm and hunting property possible.

Property sold before appearance on website or pictures taken. Nice plan!

He was very professional. Has a good personality. Knows his stuff!

Mark was very forthright and seems knowledgeable about the property. I can say I would use him again and will in the future.

Professional, personable, knowledgeable. Easy to communicate with and pleasure to do business with.

Great buying and selling of a complicated transaction.

Mark provided all the information we required and answered all of our questions. Texting and emailing both received prompt responses. Working with Mark was really smooth and we are thoroughly satisfied with Whitetail Properties and Mark Williams.

Agent was the best I have ever worked with. Recommend him highly.

I want to express my appreciation and gratitude for the exemplary job that my Whitetail Properties agent, Mark Williams did on a recent transaction. This land deal was ridiculously complex involving multiple out of state heirs, purchase of a subdivided parcel by another realative, unusually held mineral rights, easement concerns and irascible attorneys. This was not an enjoyable undertaking for anyone involved, but Mark was patient, knowledgeable and diligent. He just does good work, period! I highly recommend.

Once again (we've used Whitetail Properties for many other transactions) we had a great experience! This was our fist time ever working with Mark Williams, and it was truly a pleasure to experience his high level of persistence and professionalism in getting the job done and the property closed! He handles several snags along the way and always kept his word!

Mark worked very hard to put the deal together and is the best in the business.

Great! Mark went above and beyond my expectations. He not only sold us one property, he sold us two! I think I have a long-term friend, it was a great experience. I have a couple of farms in Indiana and I was thinking of selling one of them and I will call Whitetail Properties if I decide to sell. Thank You and Thank You, Mark Williams

Our experience was positive and hassle free.

Great Job! Prior experience was great.

The experience was really positive and the process was seamless from first contact through the closing. Mark has a great deal of experience and adds value to the process of both buying and selling. Would certainly do business with Mark again and recommend him to others looking to purchase a farm.

In one word, Mark was AWESOME to work with. He was very knowledgeable in the several properties we looked at. Very patient in answering my endless questions, especially about home building sites. After we viewed a few properties and he knew what I wanted, Mark recommended a particular property to consider. At the time, I had viewed the property online, but really wasn't interested. After Marks suggestion, I again looked at the property on the website, and asked Mark to view it in person. After a few days later, we met at the property and Mark took me to the site he would have a house built. "Knock over a few trees and what do you think about that view?" OMG, I loved it! After a tour around the property and discussing the outstanding features for bowhunting deer, I could hardly contain my excitement! This was the property I've been dreaming about for the past 20+ years. An offer was made that was accepted a few hours later. Perfect! Thanks again to Mark and the team for listing this fine piece of ground. Very respectfully,

Mark was very professional and made the entire selling process very easy. He was great to work with.

Mark was professional and helpful providing information beyond and above what was required for the sale.

Mark was very helpful and knowledgeable of all the land that was listed in the western Kentucky area. He helped a lot. He also was able to answer all my questions about tillable and the income that it should bring on all the land we looked at. I had a great time working with Mark and he gave me a lot of advice on my quest to find the DREAM FARM. Mark and everyone with Whitetail Properties did a great job! I wouldn't hesitate to call Mark again and have told my friends that are looking to give him a call. I would say I can consider Mark a friend. I love my farm!!! Thanks

Mark always makes buying or selling easy and hassle free.

Mark made the process easy and was very helpful.

Very pleasing start to finish. I flet Mark knew exactly what he was doing and helped me through the process.

Excellent experience. Property listed one day and sold the next. Very good people to work with, very professional.

Made a difficult job very easy.

The agent was excellent to work with.

Great! I made so much more money because I had professional help. Great Reputation.

Mark and his staff were great to work with he always returned calls and was knowledgeable.

The professional way he handles hunting properties. Always pleasant to deal with Mark.

The experience was exceptional! Mr. Williams was eager and willing to meet at our convenience being from out of town. He was very knowledgeable and shared some very important land management information with key input to help us beyond the final sale. We are very appreciative for him and look forward to enjoying the Great Outdoors with our family.

Very good…..recommend Mark highly.

Melanie and I are very happy with the professionalism and service delivered by Mark and his team.


Being retired from a financial and estate planning career, I found that being an active listener was the key to delivering a superior
client experience. That's exactly what Mark did when we spoke. I had several properties in mind that I had seen on the website...as
Mark asked questions and got to know what we were looking for, he was able to identify the one property that made the most sense for us.
Mark proved himself to be a consultant vs. a salesperson.

Friendly and professional!

I have dealt with Mark before and got to know him pretty good, he is a first class person.

All top notch... Mark and his assistants are very responsive and knowledgeable.

Pleasant informative and easy to understand.

I met with Mark and all went well. Very professional, great experience!
Contact Agent
Contact Agent
Contact Agent
Contact Agent