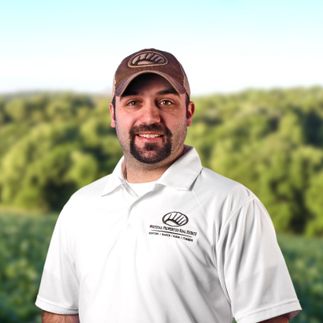 Mark Zimmerman
Real Estate Salesperson, Land Specialist / Licensed in OH
Testimonial Quotes
Mark Zimmerman:

What My Clients Are Saying
In my experience with real estate agents, most are pushy or try to use high pressure tactics, Mark did not! Mark took the time to actually listen to what we were looking for and took us to as many properties as wanted to see. He was very personable, professional and knowledgeable about the business. Mark was able to answer most questions we had right off and those he could not, he researched and gave us feedback in a timely fashion. He even came to the closing which I have never had an agent take the time to come to a closing which both surprised and impressed me. Overall, my wife and I had a great experience with Whitetail Properties and if we ever decide to sell or buy again we will be in contact. Thank you!

Mark kept us well informed throughout.

They know the business and worked well together as dual agents. Their performance was just perfect.

Very personable, patient and prompt!

Mark was wonderful. He listened to us. He found us listings with the qualities we were looking for and within our price range. The best part was the knowledge he had regarding land itself. We never felt pressured and Mark was willing to show us any properties we were interested in.

It's been along road but thanks to you and your diligence and professionalism, we made it to a very good end result! THANK YOU for all that you have done to get my property SOLD! YOU made it happen, and for that, I am forever grateful! Now I can turn this page in my life....and with all the twists and turns we've experienced, I'm sure you're glad it's all come to fruition as well! Be well and much continued SUCCESS to you and your partner! Fondly,

Whitetail Properties Real Estate worked well with my need. They were very kind and knowledgeable. I'm so glad I came across their Facebook post!! Thanks Jeremy Schaefer,

Great experience! Very professional and informative.

Just a few lines to say Thank You! Mark & Jeremy did an excellent job. Courteous, prompt and friendly, I'm very happy with my purchase. We will definitely refer Whitetail Properties to everybody we know. I also look forward to working with Mark and Jeremy to help improve my land for hunting, as in planting food plots and placing stands. We hunted the property 2 times and seen multiple deer including one nice buck! Thank you,

Mark was personable, had similar beliefs and goals and was excited about the property I wanted to list. He kept me informed and felt he had my best interests in mind.

Good experience, good communication.

Excellent! Need I say more. I had an offer within 10 days. Life is great, I appreciate the help. Definitely glad I used you.

Mark was a absolute pleasure to deal with. He answered all of my questions in detail and if he didn't know he would get me a answer. This has been the best and easiest reality process I have ever done!

My agent Mark was as professional as you could ever ask for. I would highly recommend him for your next real estate transaction. Thanks for everything,

Mark was excellent. He kept in good communication and provided sound feedback.

Great experience. Walked the entire property, which meant a lot.

Thank you for a great showing today. You went above beyond my expectations. Definitely, I have the right company, Whitetail Properties and agent, Mark Zimmerman. I have bought and sold many homes over my lifetime. You are the best! Thanks again,

Mark was prompt and thorough in answering my questions.

Excellent experience! Mark Zimmerman was always available, kept us informed of all issues that arose during the listing (and there were quite a few, many of which we had no control over) and always had a plan to deal with each issue. From our initial meeting to the closing on the property Mark was positive, knowledgeable about the process and helpful in dealing with problems, as we were 1400 miles away and could not always be present to do so ourselves. We are very pleased with Whitetail Properties and with Mark as our agent.

Very knowledgeable, knows his property and its value. I had a very good feeling after talking with Mark. He made me comfortable dealing with him.

Mark was the first honest and transparent agent I have worked with. He answered my questions and treated me like a person and not a potential sale. He was friendly and professional. As a business owner, I can tell you, any company would be lucky to have him.

Excellent! Property was only good for deer hunting.Needed to reach out to hunters.

Mark Zimmerman was great to work with. He brought his side x side and gave me a tour of the property. The closing went very smoothly.

He was real great to work with, kept me in the know all the time, he worked very hard to get the best deal for everyone involved. I would hire this company again.

Very professional and knowledgeable on the woods, land and the market.

I can't say enough good things. Mark was great, the experience was smooth and Mark really worked hard for us.

Experience was outstanding in every respect. Mark Zimmerman was my agent. He was always available for any questions. He took care of every aspect of the sale.
Contact Agent
Thank you
We'll have an agent contact you shortly.
Contact Agent
Thank you
We'll have an agent contact you shortly.