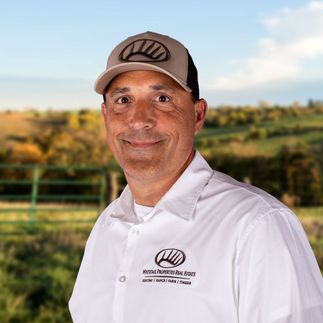 Matthew Elrod
Affiliate Broker, Land Specialist / Licensed in TN
Testimonial Quotes
Matthew Elrod:

What My Clients Are Saying
Matt was easy to deal with, professional.

Matt worked very hard to help sell this property

Excellent! Had a great experience with Whitetail properties when I purchased the property, so when I decided to sell I knew I would be in good hands.

Matt has a great future as a agent.

I was well pleased with his contacts and keeping me informed of what was taking place. I think he had my interest first all along.


Matt was great to work with. He had gone to the property before our initial visit, and hiked almost the entire property with us, showing us where potential trails could be put in and helping us see that this was the property for us. He was always quick to respond to our texts/calls and helped us close very quickly.

I couldn't have asked for more. Both Chris and Matt Elrod were great, highly professional. Toured property and they had significant knowledge of the land. Chris came to the property after the closing and spent a couple of hours answering all the question I had come up with. They both assured me that if I had any future needs just call them and they would be glad to help. I cant say enough about their dedication to making sure all my needs were met.

Thorough and consultative.

Matt did a fantastic job presenting my property, following up on interested parties and ultimately helping the buyers close! I liked that WTP had nationwide listing plus specialized in presenting this type of property.

Excellent experience. Matt was easy to get in touch with and offered to show the property immediately. He answered questions quickly and was open and honest about everything. I would recommend Matt to anyone.

Very pleasant. Agent was very nice and informed.
Contact Agent
Contact Agent
Contact Agent
Contact Agent