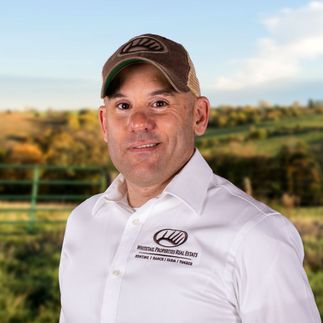 Michael Fudzinski
Real Estate Salesperson, Land Specialist / Licensed in NY
Testimonial Quotes
Michael Fudzinski:

What My Clients Are Saying
We had an extremely positive experience with Michael. We only had one opportunity to view the property and he was able to accommodate us. If we had not seen the property when we did, we would not have been able to make an offer which turned into an escalation bid due to competing offers. I also checked out his facebook page and found that he spent the necessary time with clients when viewing properties. We spent hours walking the property with him. He was very thorough with explaining the entire process from start to finish. It took 3 months to close and we kept in touch during the process through emails, texts and phone calls. Also, we live in a different state which made it a little more stressful but Michael always answered any questions we had and helped guide us through the process. Overall, a very good experience with Whitetail Properties.

" We were very happy with Michael with all he did in getting our property sold. "

Fantastic!!! Michael specializes in hunting land.

Very pleasant experience working with Michael. Will definitely use Whitetail Properties again!

Michael was very helpful and professional. My family has been realtors in CT for over 20 years and I myself had my license for a period of years. Even though Michael was the listing agent for the property we ended up purchasing, his character and professionalism made us comfortable with him for this transaction. I am fairly certain that had he not been the agent for this deal, the deal would have fallen apart for multiple reasons as at different times both us as the buyers and the seller walked away from the deal, but Michael was able to bring us back to the table and find a solution that worked for everyone.

Michael Fudzinski was a great person to work with. He did a great job for me and I am very thankful for what he did. I wish him and everybody a successful life in the unknown future. Many thanks to the whole Whitetail Properties Team!
Contact Agent
Contact Agent
Contact Agent
Contact Agent