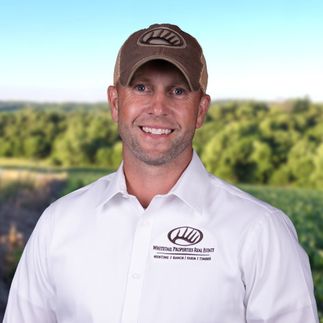 Michael Valliere
Real Estate Salesperson, Land Specialist / Licensed in MI
Testimonial Quotes
Michael Valliere:

What My Clients Are Saying
"Very good experience working with Mike Valliere of Whitetail Properties!"

Efficient, timely, and flawless.

Felt that Michael was working for my best interest.

Knowledgeable, enthusiastic, confident and personable agent. My work was minimized by this agent and sale progressed seamlessly.

Michael kept me continually updated on progress with the sale. Handled all the necessary "chores" to make the sale happen.

Michael was fantastic! Hard worker and highly motivated.

We had a great experience working with Michael and Whitetail Properties from start to finish. We had a few curve balls thrown at us but Michael was great throughout the whole process. Highly recommended.

He was creative and persistent and when the buyer was hesitant he was a good salesman.

Mike was very knowledge and I felt I could trust him to do the best job and I wasn't wrong! I would do it again!

Mike was a GREAT agent vary knowledgeable. Another agency I was with didn't care if it sold.

Mike was great to work with. He listened to our needs and wants and was diligent about providing us properties that met those requirements. Due to the market, it took a year to find the right one, but we couldn't be happier with our land.

Mike was very professional and personable. He answered all our questions and concerns in a timely manner. He met with us at our convenience when we were in town and went above and beyond to help.

Loved working with Mike. Lots of great information, confident in the process, helpful, supportive and insightful when guiding major decisions. I highly recommend.

Mike was awesome. He was honest, not pushy, knowledgeable, and very accommodating to our schedules. He was a pleasure to deal with and made the process fun.

Our agent was extremely responsive and knowledgeable about the region. It was better than we'd hoped. He made the entire process stress-free and helped us move to closing quickly. We never would have found that parcel if it wasn't for him!

Great!!! He went above and beyond our expectations! He had everything we were looking for to sell our property.

Very professional and helpful communications.

We had an amazing experience working with Mike. We have secured many rental properties in the past, purchased two homes, and I would have to say our experience with Mike was by far the best. Friendly, super helpful, attentive, proactive and quite honestly felt like family. We thank your business for helping us find our slice of heaven!
Contact Agent
Contact Agent
Contact Agent
Contact Agent