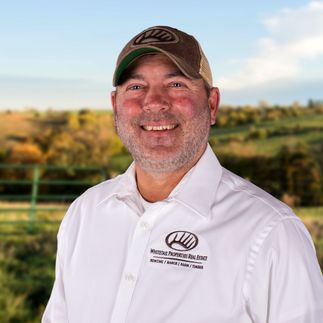 Mike Noskoviak
Salesperson, Land Specialist / Licensed in WI
Testimonial Quotes
Mike Noskoviak:

What My Clients Are Saying
It was fantastic. Mike made time to meet with my family and I to show the property. He walked the property pointing out wildlife signs as well as helping guarantee that the property suited what we had been looking for. He went above and beyond by helping make sure what we had planned was in fact allowed. He was a pleasure to work with and helped us secure a property we hope to hold onto for years to come.

Overall it was a good experience. I thought our large woodland acreage would sell best if it targeted hunters as potential buyers.

Best agent I have ever worked with.

Mike is very open, communicative and listening. He is quite new to Whitetail Properties but knows his stuff. I especially like that he is not a staid, stale or smug realtor. He is eager to learn, develop and expand new properties and locations. Also, I think he works too hard and needs to take more mini-vacation breaks. This will only enhance and regenerate his sales output. Its a no-brainer.

Very professional and knowledgeable on real estate and timber values. We received much more for our property than we expected.

Mike made the entire selling process very easy.

Mike was just fantastic to work with. His honesty, insight and familiarity with the area was what impressed us the most. We had no idea what we were doing and it all worked out, better than we anticipated, even down to working with Sherry at Midwest Title who was a huge help as well. We got a fabulous piece of land that we can build and retire on. Mike even offered to help set us up with local help when the time comes to develop the land, which was very appreciated and we hope to take him up on that offer soon. Thanks so much and we will be recommending your website to everyone we know! It was a very smooth, easy process. Could not have been better.

Mike was very informative, stayed in contact, went out of his way to create a wonderful experience for our purchase of dream, that now has come true. Thanks to his hard work and dedication.

Very efficient and responsive to my queries.

Easy to work with. Got the job done efficiently. Wrote an effective ad and understood the market.

I am writing this to express my sincere appreciation for the performance, efficiency and swiftness of Mike Noskoviak in the sale of our property in Price County. Mike was always readily, courteously available to respond in a timely manner to any questions or inquiries that we made of him. He was efficient and should be recognized for the good work he has done on our behalf. Respectfully,

It was a pleasure working with Whitetail Properties, from start to close, no issues.

Good, wish I could have met him

We unfortunately were not able to meet him when we drove up there, but that didn't matter at all! He was professional and answered all the questions we had! Can't wait to meet Mike in person!

Mike was a absolute pleasure to deal with, gave us the full tour of the property and the layout as we went through it, explained the property and easements very well. Got us in and closed on the property very quickly

Excellent. Helpful and Professional. Mike returned calls in a timely fashion. Good experience with Whitetail Properties. I

Great! Honest, not just a number, he actually cares about you.




Mike was very knowledgeable on the land layout and the animals that live there.



Contact Agent
Thank you
We'll have an agent contact you shortly.
Contact Agent
Thank you
We'll have an agent contact you shortly.