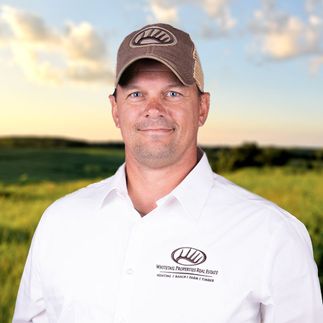 Mitch Banks
Salesperson, Land Specialist / Licensed in MN
Buyer's Agent, Bob Stalberger's Land Specialist Team
Testimonial Quotes
Mitch Banks:

What My Clients Are Saying
Recently my wife and I purchased a parcel of land with Whitetail Properties as the realty company. Mitch Banks of Whitetail Properties was the realtor that handled the purchase. Mitch did an outstanding job with keeping us updated on the progress of the purchase. He was very professional and his knowledge of the business made the transaction go very smooth. Thank you Mitch and the rest of the Whitetail Properties staff for helping us.

Our agent went above and beyond what was expected of him. He treated our property like it was his own.

Mitch is a very nice knowledgeable guy. Doesn't seem like most and isn't there just for the $$. Very friendly guy. Always there to answer any questions.


My agent Mitch Banks worked very hard and was totally aggressive in the selling my property. I have recommended him to others successfully, and he has secured additional listings because of his commitment, professionalism, and thorough management of the total process. Many area real estate people, around here, could and should learn from Mitch. That's why I contract with him. He is the best.

Mitch was a class act! Enjoyed working with him! Would work with him again.

Mitch was available at all times and answered our questions promptly.

As a first time home buyer, Mitch was amazing to work with and made me feel comfortable throughout the entire process. He answered an endless number of questions and explained everything to me in a way that made me understand everything going on. The home buying process can be an overwhelming and stressful one but I never felt that way knowing Mitch had my best interest in mind every step of the way.

Mitch was knowledgeable, easy to work with and was always available by phone or email, keeping us updated on progress of interest in property.
Contact Agent
Contact Agent
Contact Agent
Contact Agent