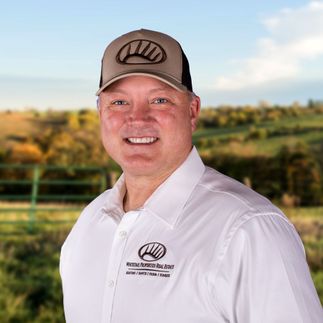 Paul Vaicunas
Real Estate Salesperson, Land Specialist, NY Team Leader / Licensed in NY
Testimonial Quotes
Paul Vaicunas:

What My Clients Are Saying
Paul is exceptional. We've worked with other realtors in the past and none of them went above and beyond the bare necessities. When we encountered an issue Paul went out of his way to attend the town board meeting with us.

If we had a question he returned calls promptly. Always pleasant and demonstrated a thorough knowledge of the business.

"It was very easy. Their knowledge of the area and how to list the land was the key."

"Paul was very professional and accommodating. He looked out for my best interests and helped moved the deal along. 10/10 fantastic!"

"Couldn't have asked for anything better!"

I just wanted to send a testimonial about the service I received from Paul Vaicunas and Brandon Scott for two transactions they closed for me in the past year and most recently the past month.




In 2021 I decided to make a life change and relocate to Green Bay, WI. I owned two plots of land and a hunting cabin in the Steuben County New York, Village of Rathbone. I contacted Paul about listing with Whitetail Properties. I met with him in late September and had him evaluate what I had. He suggested some finish work on the cabin and we made plans to list at the beginning of November. I met with Paul to sign the paperwork and establish the prices. We listed the cabin and one plot of land together and the other plot of land separately. Paul included the pictures I sent him from my trail cameras and created fantastic descriptions for both listings.




I had a great offer on the single plot of land in less than a month and we completed the sale of the cabin and other plot of land in July 2022. The plot of land, which I accepted the offer on by 12/2/21 took one year, three months and four days to close on by no fault of Paul or Brandon.




We had encroachment by the neighbor and they were in the process of deeding the property from the father to the daughter. Once the transfer was completed they signed a border agreement but would not provide a copy of the deed for verification by the buyer's attorney. There were other issues that continued to delay the closing and not being able to be there to help from my end was frustrating to say the least.




Through all of this, Paul and Brandon kept the buyer engaged and talking, even when he was ready to pull out. We worked to grant him early access and gave him permission to hunt the property for the 2022 season. The closing finally took place last week and I couldn't be happier and even more importantly, relieved.




I wanted to personally thank Paul and Brandon for all their efforts. They did tons of leg work and showings of the properties. They brought me great offers and kept up constant communication about the status of the sales. Being an "absentee" owner I felt comfortable I was in good hands and that they were keeping my best interest in mind. Going forward I will use Paul and Brandon as the gold standard when I evaluate a realtor. I appreciate all they did and couldn't be happier with the level of service I was provided.




Was fantastic he helped me throughout the process and got me anything we needed.




Very experienced agent who understood exactly what our needs were and exceeded them.




It was a unique sale with a new build, had a hard time finding the right buyer through a local realtor. The sale went fast, Paul found a buyer quick.

I turned to the internet to find the property listing through Whitetail Properties and the agent, Paul Vaicunas. The listing could not have been more comprehensive with plenty of information and pictures that answered many of our questions, so I contacted Paul. He was quick to respond and had some general questions in regard to what we were looking for. Even though I was quite clear that it was more acreage than we were looking for, Paul was still willing to arrange an appointment with us within a few days. From the moment we met Paul we knew we were in great hands. He was the most knowledgeable real estate agent we'd ever dealt with. He spent hours with us navigating difficult terrain, never rushed us and even provided us information we didn't even know to ask. This was a land only purchase and we had no idea how much more difficult it would be to acquire than our previous purchases with dwellings. Paul even had a lender to refer us to for the financing. That entire process was complicated by COVID; taking four months to finalize the lending with constant disruptions in contract deadlines, countless changes per Attorneys along with the fear that the owner would give up on us to take a cash deal. Often times throughout this arduous process, we questioned whether this was really going to happen. There were so many things that could have gone wrong. I was constantly leaning on Paul to keep us and the seller at ease. He promptly responded to every one of my calls, regardless of the time day or night. We simply cannot say enough about Paul, not only as an agent but as a person. We can honestly say that we couldn't have handled this without him. He was crucial in helping us to realize our lifelong dream. We are not only grateful to have had such an outstanding agent but are even more grateful to call him a friend that we look forward to seeing again. Without hesitation, we highly recommend Paul and Whitetail Properties to anyone who is interested in acquiring property. With sincere gratitude,

Straight forward, easy, and simple. This was a complicated purchase because of the scenario. Paul was helpful and attentive during the whole process and appears to be genuinely passionate about his work with Whitetail Properties.

It has been great everytime! (3)

Paul was very knowledgeable and fair. I felt confident that Paul would find a buyer that appreciated the land for family recreation and hunting, as well as maintaining the integrity of a natural habitat for wildlife.

Paul was very knowledgeable about the property, its specific strengths and weaknesses. His diplomacy with the seller made the deal happen. He was quick to respond to inquiries and get issues resolved. Paul represented Whitetail Properties in the finest manner, he is an asset to the company.

Paul was very courteous and respectful. After speaking with Paul Vaicunas, land specialist, I decided he was my guy


My wife and I enjoyed a very positive experience in purchasing our property through Whitetail Properties. We attribute all of the positive experience to working with Paul Vaicunas (NY). I can't say enough on how enjoyable it was in working through Paul to purchase this property. He did a phenomenal job in bringing the seller and buyer together and make this happen for us. His knowledge of the outdoors and specific details of the properties for sale are unsurpassed. We have already forwarded Paul & Whitetail Properties contact information with high recommendations to several family and friends that are interested in purchasing property.

Experience with Paul was overall very good.

Everything was extremely rushed at the end. I certainly did not cause any delays and went to the EXTREME getting needed items in to finally close the deal.

Paul was helpful and I understand everything was insanely rushed at the end right at holidays.

Definitely took away from our enjoyment of a special thing for us. I've asked Paul to help me with future property information such as land management and leasing information hope to talk to him soon.

I want to congratulate you for having an employee like Paul. I have purchased many properties over the last 40 years and would have to say that Paul is one of the best Realtors that I ever had the pleasure of doing business with. I don't know if the seller was even aware of what Paul went through to close the sale but he did whatever was necessary to get the job done. He went way beyond what any Realtor I ever dealt with would do to close the sale. If it wasn't for Paul, I would have canceled the contract but he persevered to overcome the difficulties and resolve the issues at hand. Persistence as they say pays off and he is very persistent without question.




With all that being said, if I should decide to sell this property in the future or others for that matter, I would not hesitate to contact Paul and your organization. I have a sales organization myself and it is our commitment to our customers that keeps them coming back. Our focus is always on exceeding our customer's expectations. Well, Paul has those same expectations I'm sure. He is a true professional. He's one in a million in my book.

My wife and I wanted to express our gratitude to Paul Vaicunas and Whitetail Properties for the wonderful experience that was championed during our Western New York land purchase. We love the outdoors and have looked at many pieces of land and interacted with multiple realtors over the years as our hopes were to someday purchase our "Dream Property". Paul helped to make that dream come true. Paul's professionalism, knowledge, and responsiveness helped us step through the details of finding the right property. Paul is down to earth, relatable, and personable which created a great connection as well as providing the confidence that my wife and I were heading in the right direction. Paul's willingness to share his background and listen to our interests as a purchaser gained our trust in the early stages of purchasing this property. Paul's appreciation for nature/wildlife as a Land Specialist shined as he reviewed different types of trees, wildlife presence and activities with different land topography/habitat/sign and even suggesting good food plot placement options. Paul was quick to respond back to the many questions we had and bridged the negotiation between us and the seller gracefully. The unmatched skill set in realty is why we would highly recommend Paul and Whitetail properties to anyone looking to find their "Dream Property".

I contacted Paul Vaicunas when I approached a property and his name, real estate company and phone number were listed in at a different home he was listing for sale.

The Whitetail Properties Land Specialist Clark and I had the absolute pleasure of working with has a fluent, professional manner which keeps a prospective buyer intrigued to learn more about the property of interest Always prompt, cheerful, delighted to be part of visions becoming a reality. Paul is unmatched in his fluid demeanor, ever ready for what the next moment entails. Very accommodating and we wish him and his the best life has to offer belonging to those who work as hard and diligently as Paul has to get us this far. Thank you so much again Whitetail Properties for having a stellar individual onboard to help us!

Clark l Wambold & Gina M V

I just wanted to take a moment to recollect on the great experience my wife and I had working with Paul Vaicunas to find our dream property last fall. We had just moved across country to be back around family as we got married and things were hectic, but we found time to visit a few potential properties. Paul was always able to somehow find time to work around our schedules to come with us and point out key factors that helped us make informed decisions. Paul was truly such a warm and caring person and his passion for the outdoors is something to aspire to. When we see Whitetail Property signs around the area now, we always go out of our way to look to see if it's Paul's listing and tell everyone in the car how great he was. As we are now on our way to having our first baby I can't put into words how grateful we are to have our family's getaway home to make memories at for generations to come! Thank you, Paul!

Trusted advisor.. I felt he serviced us equally... educated us and helped walk us through the process. I felt he had my interest in mind.

Paul, was fantastic to work with!! Very knowledgeable!
Contact Agent
Contact Agent
Contact Agent
Contact Agent