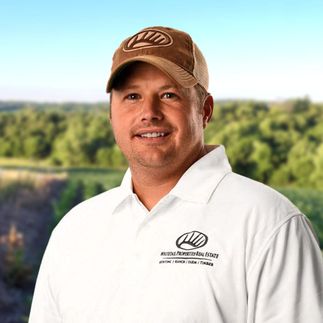 Rich Flowers
Real Estate Salesperson, Land Specialist / Licensed in OH
Testimonial Quotes
Rich Flowers:

What My Clients Are Saying
I reached out to Rich but the property was under contract. When the pending contract failed, Rich reached out and I had it under contract four days later!

Rich Flowers went above and beyond to assure that we had the best offer we could get, including finding service professionals to get the property ready for sale.

Rich worked long hours and was very supportive of our positions. As a realtor, I appreciated his professionalism.

Rich brought in the qualified buyers, 3 other agencys failed miserably. He was a delight to work with and always available to answer questions with quick call backs.

Rich was excellent to work with.

Rich always returned my calls in a timely manner and followed up on questions we had during the entire process. Great Whitetail Properties representative to work with!

Rich Flowers made the sell of our property extremely easy and he goes above and beyond his agency obligations. Great asset to your company!

Very professional, will look forward to doing more business with Rich Flowers

Rich was great. Answered my questions and most importantly, stayed in contact through the whole process.

We were so happy with Rich Flowers he had our farm in contract in 9 days. Rich was wonderful to talk to and anytime we called him he always answered. I had called 6 or 7 other places that sent us cards and no one would come see it, but when I call Rich he said I'd love to see it. He was a very friendly person. We love him, he took care of everything for us . Thank you for all your time.

I got a very nice gift from Whitetail Properties and Bill got a hat, he loves it. I just wanted to tell you how much we enjoyed working with you. I couldn't believe how fast it sold you were wonderful to deal with and handled everything for us. I hope you enjoyed your vacation you worked hard for it. Your company should be proud of you, you're the only one that returned my call and wanted to see the farm and had contract in 9 days. I know that don't always happen we were lucky we had a good sales person. Thank You so much

Thank you for all your efforts in our property sale. We felt you handled it very professionally & aggressively. Hope the rest of the year goes good for you.

Rich is an asset to your company. He provided us with quality information, replied promptly to any questions and stayed in touch throughout the entire process. It was an overall great experience working with him.

Rich was great to work with. Always returned calls and messages. Very professional. Thank you for all your help selling our property in New Concord!

Rich Flowers is the consummate professional agent. He established a target price, strategy, and marketed the property very well from day one. The final accepted offer, was one of four tendered in just a month from first listing the average. He was always available for discussion, closing was effortless via electronic signatures. Rich is the agent you want working for you.

Buyers were difficult, but Rich worked it out.

Rich was friendly, prompt, easy to contact, knowledgeable, and easy to talk to about the property. Thru his contacts was able to get a full price offer in less than 48 hours after agreeing to use him as the agent. Can't beat that.

Rich worked really hard to close this very complicated deal.


Rich knew what our objectives were and represented our interests as the sellers. Good job Whitetail Properties.

Rich was great to work with!

Everything went very well, we're very pleased with the interaction with Rich in the dealing of the sale of the property.

Rich was great and very helpful.

Rich was very knowledgeable about the whole process.

Rich Flowers was my Whitetail Properties realtor and he was very professional, responsive and very knowledgeable on the real estate market in the area. Not to mention extremely knowledgeable on timber value which proved to be a great asset for this transaction. You've got yourself a winner with Rich!

Rich was great to work with. He was knowledgeable about the property and answered any and all of my questions. Can't thank him enough.

I had a great experience working with Rich. He was very knowledgeable and quick to respond to all of my questions.

Rich is very personable, responded quickly to questions or offers and kept me in the loop as to progress with paperwork.

Rich is great! Very knowledgeable and helpful.

Excellent, informative, quick to respond and answer questions, good attitude.

I recently completed the sale of my property in Coshocton County. Rich Flowers represented me and I was greatly pleased with his attention to detail, professionalism and service. He kept me informed and answered all of my questions. I'd recommend him to anyone who would need his service. He was professional and informative.

Rich was very good to work with. He was always very quick to respond to our questions and made the whole process easy as it could be.

Professional, prompt and always returned information requested.

Everything was good. Everytime we hit a roadblock Rich was able to work through it.

Awesome, Rich is the best. Very responsive and extremely knowledgeable on the sale of raw land. With Rich you have the comfort of knowing he's 100% going to manage the process and be responsive when needed.




Rich was great. We have been working with him for a couple years trying to find the right property.




Everything went very smoothly through the whole process. He kept close contact, answering any questions and walking me through the process.



Contact Agent
Thank you
We'll have an agent contact you shortly.
Contact Agent
Thank you
We'll have an agent contact you shortly.