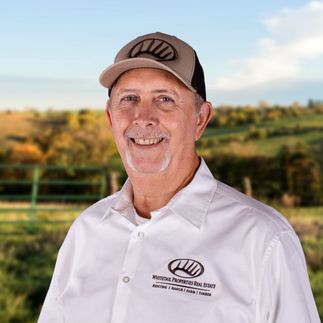 Rick Walters
Real Estate Salesperson, Land Specialist / Licensed in MS
Testimonial Quotes
Rick Walters:

What My Clients Are Saying
Awsome, very helpful and positive experience.

"Rick made our selling experience so simple and easy. He took care of all the minute details and was always very pleasant and friendly."

Friendly, honest and open.

Rick was very good to work with. He asked the right questions and if he did not know the answer, he would council with someone else first. He and his wife were very responsive and made it easier for me to process selling a family place.

Rick answered all the questions we had. Also he showed us around the property and gave us the history of the land.

Consistency in working property.

Rick was awesome.I had originally contacted another Zillow realtor about this property and she told me that it had sold. I loved it so much and didn't want to take no for an answer. So, I called Rick directly and he explained that the water department would be pulling 2-3 acres from the property and reselling. He really went above and beyond for us. He showed us the property around Christmas time when he could have easily taken off. Everything he did was amazing and so thoughtful.




We found Rick and Janet Walters to be wonderful to work with. Since we were out of state they went above and beyond their required duties many times to make sure our transaction was completed satisfactorily. We would gladly recommend Rick and Whitetail Properties to anyone wanting to list or buy property.

Rick was very friendly, courteous, helpful in every way, willing to listen and do all he could to sell the property.

Rick would help with anything I needed done on the property, and with me living in Tennessee that was a big help.



Contact Agent
Contact Agent
Contact Agent
Contact Agent