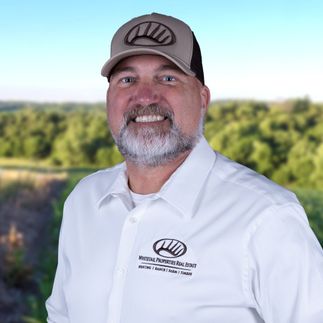 Rob Styka
Broker, Land Specialist / Licensed in IN
Testimonial Quotes
Rob Styka:

What My Clients Are Saying
It was fabulous. Rob Styka was very responsive, professional, and personable. The property was listed and closed in less than 2 months! Rob did a superb job at listing it at the right price at the right time.

It was very good experience. Rob was very good at explaining things about land and the general area. He went out of his way to help us find the place we were looking for.

Exceeded expectations! After my first discussion on the phone with Rob I felt confident that he was the right person to handle my sale. He was always available on the phone and returned any emails promptly. He was very patient and would answer all of my questions thoroughly. He went above and beyond a listing agent and took initiative to get "stuff" done that wasn't expected. I always felt in the loop about everything and was really grateful that I had such a dedicated and hard working agent. He put me at ease even though I never met him because this was an out of state sale. I will recommend Rob to everyone. I also enjoyed his candidness and sense of humor.

Awesome company, great agents, and even better television show!

I would highly recommend Rob Styka. He worked extremely hard to sell my hunting ground and I would use him again. He is a great asset to your company. I cannot say enough good things about Rob.

I wanted to send a quick note to let you know how much my wife, Jessica, and I have enjoyed working with Rob Styka. He was imperative in our search and eventual purchase of our vacation home. Rob was very diligent in helping us find and secure the perfect property for our family and we will always be grateful for his guidance and support. We were very impressed with how Rob did his due diligence with our property, which was a foreclosure with 10 other bids. Without his hard work and research, I know we would not have gotten our dream property. Rob came to us as a recommendation from one of my friends, we will surely recommend Rob and your company to anyone looking for a special property or land. Andrew & Jessica Bollhoefer

We are pleased to sell our woods and now we look forward in Rob selling our house + 22.6 acres. We are almost there.

Rob Styka went above and beyond considering our time frame and did a phenomenal job.

Shannon Miller and Kimberly M

Rob was very professional, he is an all around nice guy. He made our transactions very smooth.

Rob was very very good. He sold are property that every one else said was a worthless piece of ground.

Rob Styka went beyond his professional duties to make this sale happen! He was committed, professional, but more importantly - he was completely honest. In a world where "money talks," his friendship and perseverance spoke volumes. Our house was not an "easy sell" but Rob kept reassuring us "it only takes that one buyer who will love it as much as you do" and he made it happen. He was right. We are forever grateful for his strong work ethic and for his continued friendship to both Dave and me.

Rob was great, very involved and helped everyone do what it would take to get the deal done and always ensured both sides were happy. Went out of his way to always be available, even left his ATV at the property after the sale for my family to tour the site, thank you again!

I want to thank Rob Styka for everything that he has done for me in making sure everything was done in a professional manner. He has made himself available to make sure both parties were well represented. He even stayed by one afternoon and helped me lay out fence lines for my garden area. He still makes himself available to answer any questions I may have or get answers from previous owners. He has done very well. I am very pleased with Rob and Whitetail Properties. I tell everyone that ask me about his place how Whitetail Properties did a fantastic job in this buy. Thank you again, it is a pleasure doing business with your company. Sincerely,

I can't say enough good things about Rob & Chris. We had a few snags to get through and both of these guys worked hard to get the needed information and explain changes as they occurred. Both Rob & Chris met me at the property on separate occasions and were very patient with me. I think they enjoyed walking through the woods as much as I did!

It was professional and creative from day 1. Rob came up with a marketing strategy with us and then helped us pivot when things didn't go 100% according to plan. It was very comforting knowing we were in Rob's hands and I would absolutely use him again.

Very good. Your company was the best fit for what we had to sell.

Excellent. Good communication. Fast sale.

Rob was very open, very knowledgeable, super helpful.




Rob was great, excellent follow thru and communication. Professional and good reputation.
Contact Agent
Contact Agent
Contact Agent
Contact Agent