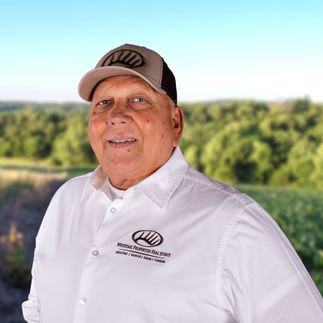 Rod Nelson
Salesperson, Land Specialist / Licensed in NE, IA
Testimonial Quotes
Rod Nelson:

What My Clients Are Saying
Rod worked incredibly hard to get this deal done after my attorney realized the sellers didn't have clear title to the property. Rod showed incredibly dedication, spending numerous hours over the span of almost a year working with me, the seller, and multiple attorneys to get the deal completed. Couldn't ask for a better guy to work with.

Rod is a good guy. Not pushy. Really been good to work with and helped us make good decisions so far. Will use him again in future.

Rod did a great job, especially on the final four closings. He went out of his way to go to the city council meetings with me and he really didn't have to. Rod really was involved every step of the way through this process.

I want to thank you and your whole organization for the great job you did in preparing, advertising, and selling our property. Also a job well done by our agent Rod Nelson. He is very prompt, courteous, and very professional. It was a pleasure working with him. Definitely would recommend and refer this organization to other people.

Rod is easy to work with. Good person. He works hard to get people interested in land sale. Good experience overall.

Rod's has been great to work. Always a professional and goes out of his way to get the job done. I am going to recommend Whitetail Properties to others.

Good. Rod works hard to do what's best for his clients.

Very professional and thorough. Compare to others, Rod valued the property higher, he was more professional and the terms of the contract were better.

I wanted to thank Rod Nelson for his recent help in finding our acreage. My husband and I reached out to Rod a few times throughout 2020, and he was always very responsive and knowledgeable about land opportunities. We learned a lot from Rod during this time and are finally proud owners of 10+ acres to build our dream home. We really appreciate having Rod to work with.

Rod is just a great guy. He has a rural farm background. You just can't beat that. His knowledge of hunting. Right away we new from experience from other realtors Rod was the right choice.
Contact Agent
Thank you
We'll have an agent contact you shortly.
Contact Agent
Thank you
We'll have an agent contact you shortly.