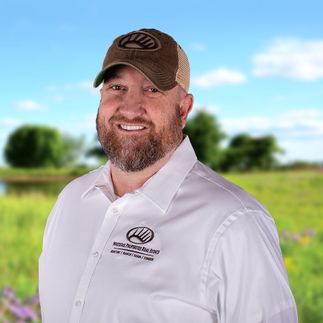 Sean O'Grady
Sales Associate, Land Specialist, OK Team Leader / Licensed in OK
Testimonial Quotes
Sean O'Grady:

What My Clients Are Saying
" Smooth and very easy transaction!"

"Sean has been outstanding and helpful with both tracts of land that we purchased and closed on. His knowledge of the landowners in the region is top notch and he's been instrumental with getting all details for any questions we had during the process."

Great. Property sold quickly and for good price!

Sean was very responsive and knowledgeable in every question I asked and made it very easy for me.




Sean was fantastic to work with. He was quick to respond, very detailed, answered all questions, and was willing to assist in all capacities.

Sean was very helpful and presented our property well in the listing which, no doubt, was a big help in the sale.

We had no problems--all went smoothly!

What can I say. It was listed on a Monday and Wednesday I had a full price contract.

Sean was my buyer's rep and Will Bellis was the listing agent. They both did a great job. Thanks, Jeff

I find Sean to be most excellent to work with and very knowledgeable and courteous.

Sean is great. This is the second time I've listed a property with him.

Love Sean, He did a great job and answered any question we had. Thanks Sean

I would recommend him and plan on using him for further purchases.

Sean was great! He was very responsive to all my questions.

Smooth as possible. Great transaction.

Sean was professional and helpful. He followed through and kept us informed. He offered good advise while respecting what we wanted.

Sean gave us information about the 1031 that we had no knowledge of. He was extremely helpful in the whole set up process. We are forever grateful!

Extremely pleasant. Sean was always accommodating and informative about the properties he showed us.

Sean was very friendly, knowledgeable and we felt he was there for us.

Sean is great guy to work with. Sean made it happen.

He was great! Liked Sean! Easy to work with!

Sean was great, he was knowledgeable about the land and helpful in getting the information we needed.

Sean Ogrady answered everything I asked or found out if he didn't know. He was very good to work with.

Very smooth experience. Really great to work with, very helpful.

Sean was great. Always responsive and had our best interest in mind.

Sean's service as a Whitetail Properties Land Representative was second to none. I am working and temporarily living in an International location in Athens, Greece but had no issues at all with Sean's response time. Every time I emailed, called or text he answered immediately. He made the experience for my wife and I easy and would highly recommend him and Whitetail Properties to any and all my friends. Thank you Sean and a job well done!

Long, but agent kept me updated, answered questions & studied any requests of him I made during the process.




Dean Anderson, Jadyn Ausbrooks, and Sean O'Grady, helped me so very much! My husband passed away a year ago and we had 40 acres of hunting property. I could not fix fences or brush hog when needed. Dean, Jadyn and Sean, did a wonderful job of selling the property. Their consideration of my most valued support is amazing. Thank you for the fabulous people you have at Whitetail Properties.



Contact Agent
Contact Agent
Contact Agent
Contact Agent