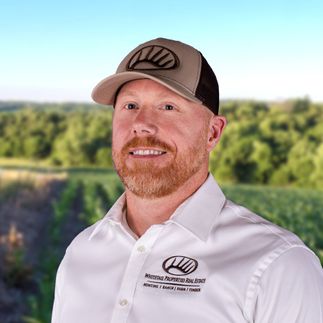 Shawn Kelley
Real Estate Salesperson, Land Specialist / Licensed in MI
Testimonial Quotes
Shawn Kelley:

What My Clients Are Saying
"Positive experience. I appreciate Shawn's quiet confidence."

Shawn was great to work with. He sold our first property for our family, so when it was time to sell our second one, he was my only call. We had great results and a great experience working with Shawn, so the decision was an easy one.




Without Shawn, we never would have closed so soon. He did a great job!

Great effort, great job, great results, great person!

Shawn was great to work with. ​He was responsive to my questions and was able to adapt to changes to my needs. I was able to visit multiple listings ​in a broad search area and find a property that fit what I was looking for. I would highly recommend his services to anyone looking to buy or sell.


Very professional and followed up and thru during the entire process..so glad I went with him and Whitetail Properties!



I would like to say Shawn blew my expectations out of the water with his knowledge and passion for his job. I got in contact with him on social media after he reached out to me. After our first conversation, I knew he was the agent I wanted to give my business to. Living across the country in Colorado I expected it to be more difficult to purchase property but he made it such a simple process. He sent me links to different properties along with market information on the areas I was looking. When I found my #1 property and I asked him to schedule a showing he made it happen quickly at my request. When we walked the property he was very informative having all the soil science available and was pointing out all the different trees that were beneficial to wildlife in the area. I was very impressed with his knowledge of the local forest. At no time during the process did I feel he was pressuring me to buy anything. When it came time to make a offer he got me a great deal on the place. Again, being out of state and having the stress of not being there during the purchasing process he kept me informed daily on what was going on and never once did he not answer a text or return a phone all within a hour or so. He explained all the questions I had in great detail. When it came time to close, everything was set for closing a couple days prior to the actual close date. All in all I couldn't have had a better experience working with Shawn and Whitetail Properties. And he even sent me a awesome gift after closing that was not necessary but very much appreciated! When I buy more land in the next 10 years Shawn will no doubt be the guy I contact and I'll be giving my friends his name when they go to buy land. My property is awesome and I couldn't be any happier! Thanks again and I look forward to working with Whitetail Properties in the future.


Shawn was great. Very personable. Gave me some insights on how to use the property.

Shawn was excellent. He made me feel comfortable and informed during the entire process. What a great representative of Whitetail Properties.

Find job on selling my property fast and for top dollar. Thank you

I have worked with numerous real estate agents in the past and hands down Shawn outshines them all.

Excellent and very comfortable to work with.

My experience working with Shawn was great! He was very knowledgeable about the property and gave us information about the surrounding area. Shawn also was helpful in directing us to farmers and landowners in the area that we may utilize when the decision is made to till some of the property. We had a chance to meet and talk with most of the people when we visited the property after closing and we continue to be in contact with them.

I am writing to tell you what a nice experience I had working with Shawn Kelly from Whitetail Properties. I had been searching for acreage near my current home that would serve as hunting property for my sons in law who are avid hunters. Every year they have had to ask friends if they could hunt on their property. These properties would not be always nearby. We had been searching the internet looking for hunting property and came across Whitetail Properties. Your website is very user friendly and we were able to choose the counties we were interested in. We actually found 2 properties that met the requirement the guys had. I called Shawn that day and even though he was on vacation, he took the time to tell me about each property. What impressed me the most is the fact that he was very knowledgeable. He has taken the time to walk each property and also acquaint himself with the surrounding areas. He could even name stores that were close by the properties in case the guys needed supplies. Even though he was representing the seller and the buyer, he was extremely ethical in his practices. As I am somewhat computer challenged, he was very patient and talked me through the various parts of the contract I had to sign on the computer. I appreciate Shawn's professionalism. Thank you for allowing me to relate my experience with Whitetail Properties and Shawn Kelly. I would not hesitate to recommend Whitetail Properties to others.

Very professional and informative as first time land purchaser.

Shawn Kelley went above and beyond our expectations for our land purchase. We are very satisfied with Shawn and the work he did for us. If we ever choose to look or buy land again the only person we will use is Shawn.

Honest and trustworthy he told us the good and the bad of the property (didn't over sell it) and he brought forth info that was important to me without being asked.

Exceptional and very knowledgeable.

Shawn Kelly was in constant communication, he generated many leads and nicely guided the process.

Shawn was a great agent. Called with updates and when viewings were being done. Communicated all offers in a clear and helpful manner. All in all a great experience. Way better than navigating all the clowns on Craigslist and Zillow. Got me a good offer in less than a year.

Shawn was extremely help, very knowledgeable of hunting, different vegetarian on the land and surrounding areas. He was extremely patient with me I have COPD Which makes it very hard for me to walk long distances I have to stop a lot. In all Shawn is a very kind person and very professional business man. I would highly recommend Shawn to any other potential buyers, thank you for all your help.

Shawn went far above and beyond as my realtor. He talked to the DNR and gave me information on the property I was buying. He took his kayak on the lake to take pictures of the water. He also came out and walked the property with me. I have bought quite a few properties and he has been the best realtor I have ever had. Thank you Shawn for all your help with my recent purchase. Sincerely,

Shawn was very attentive to our needs. It was a complicated piece of property to sell. He kept us informed about showings and comps in our area. He was up front about pricing. He knew the land we were selling very well and was an advocate for us giving the potential buyers a thorough understanding of the land. Can't say enough good things about Shawn.

Geoffrey Cooley, Cooley Farms L

Shawn was awesome, informative and easy to work with.

Shawn was extremely professional, knowledgeable, and always returned our phone, text and emails very quickly. He also brought a friendly/family type relationship to our experience. It was a pleasure to work with him/Whitetail Properties.

Sean was are selling and buying agent. He is great to work with--prompt, knowledgeable and courteous.

He is very accommodating!

I own multiple homes and properties and Shawn was the best realtor I've worked with to date. His knowledge of the land and animals were bar none, but more importantly, his character and morals coming before the sale set him apart.

Professional. Trustworthy. No hassles.

I am writing you today to not only share my experience with you, but to share the first of many memories that your team helped to create. Working with Shawn Kelley was absolutely fantastic. He and I began discussing what I was looking for roughly 2 years in advance. We always kept in constant communication as I told him it wasn't about just finding just any property, but finding the right property.

As I continued the search for many months, I would send him properties that I thought might be a good fit and asked for his thoughts. Shawn was extremely responsive and always honest with his assessment. There were a few occasions where Shawn would actually make the long drive out the different properties for me, to save me a trip since he knew how busy my schedule was with work, two young kids in travel sports, etc. This was undoubtably going above and beyond what a normal real estate agent would do.

Shawn had scheduled a walk through with a potential client who was looking to sell their 40 acre parcel in Camden, MI. Shawn called me on his way down to let me know he might have a property that was in the realm of what I was looking for. Later that day I received a text message that simply said "Call me!". Before I could even respond (loading up the car to go to my sons hockey practice) my phone was ringing. I answered and Shawn said "Sorry I couldn't wait for you to see my text and I just had to call you".

Well I am very glad he did because I was excited to hear that this property was the best 40 acres Shawn had ever seen. I was able to walk the property a few days later and couldn't have agreed more with Shawn's assessment.

Shawn helped me through the process of submitting my offer and he absolutely did everything in his power to ensure I was able to secure this property for the right price. My dream of owning my own land came to fruition and I owe a majority of that to Shawn.

My Father moved to Florida 10 years ago, but used to deer hunt when he lived in Michigan. He was a recreational hunter and never did get any opportunities at trophy deer. He usually struggled to bring home a doe when he leased a small farm in Northern Michigan decades ago. Well he flew up and stayed the entire week of the firearm opener and was able to shoot his first and second deer since 1986!!! That right there made everything worth while and having my dad

shoot the first deer on the farm is something I will never forget. Whitetail Properties helped to create that memory.

Thanks to Shawn and everyone at Whitetail Properties for helping to make my dream come true and create lifelong memories with my family. I would recommend Shawn to anyone looking to own their own slice of heaven.

He kept us well informed on the process of the sale from start to finish.

Shawn is an incredible person from top to bottom inside and out. He makes the process seamless stressless and kept me incredibly informed and guided along the way.

Shawn was awesome and easy to work with. Everyone told me I was crazy trying to sell it for that much. But Shawn knew what he was talking about.

My experience was great! Shawn was on top of it and I never needed to worry about a thing.



Contact Agent
Contact Agent
Contact Agent
Contact Agent