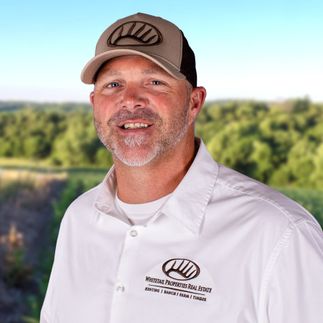 Stephen Stockman
Salesperson, Land Specialist / Licensed in MO
Jeff Propst Land Specialist Team
Testimonial Quotes
Stephen Stockman:

What My Clients Are Saying
Stephen is a great guy, seemed tuned in on the area and the market. Knew a lot about deer and deer hunting, it was like talking to a buddy, not an agent. I will absolutely use Stephen again!

"Stephen was very personable. I have purchased about 15 house/properties in the last 20 years and the way Stephen handled this was by far my best experience ever. I live in Florida and I am 18 hours away from the property and needed some help securing local contacts to help me with the upkeep of the property and he was always willing to help. I really feel like my family have a new friend as well. He was very helpful with anything we needed. I really feel like Stephen listened to our needs and did all he could to help. I would be glad to speak to anyone considering Stephen as their realtor. He was awesome!"

Stephen actually showed me the farm and did a fine job. He was very knowledgeable about the farm and had some great ideas. I am continuing to talk with him about different ideas on the farm such as logging, cover, TSI, food plots. I dealt with Jeff thru-out the buying process and he did a great job. This is the 3rd transaction I have done with Jeff & Whitetail Properties and no complaints here. I appreciate what you guys do and your knowledge in the industry. Thanks and look forward to future transactions with Whitetail Properties!

I do want to thank you and Stephen for making the sale as stress free as possible, as selling the land that I grew up on was not easy for me. I would recommend your services to anyone that would ask me. Keep up the good work.

Stephen Stockman and Jeff Probst are reputable realtors and highly recommend them for my in-laws. Top class from beginning to end. We have sold many farms with Whitetail Properties and every time we walk away 100% highly satisfied. We highly recommend Ranch & Farm Auctions & Whitetail Properties.

Amazing, top notch, they all know their stuff for sure!
Contact Agent
Contact Agent
Contact Agent
Contact Agent