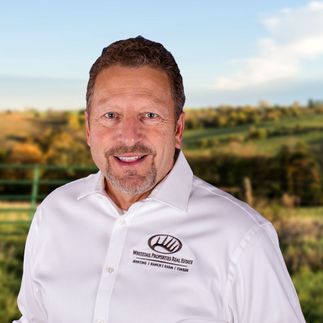 Tim Burnette
Principal Broker, Land Specialist / Licensed in TN
Testimonial Quotes
Tim Burnette:

What My Clients Are Saying
He was great. Helped in completing things and getting done what the VA wanted. Tim was great!

Tim did a fine job and is a very nice guy. I would have preferred that he be present at the closing but it was short notice so I understand. I would not hesitate to use him as an agent in the future.


Tim was very knowledgeable and had a great personality-like a good friend. We appreciate how he treated us like a friend.

I was working with Tim on looking at some properties. This piece was no longer on the market. Tim contacted owner and worked out a deal to get him to put it back up for sale and we closed the deal. Excellent work Tim

Tim was relentless is dealing with the buyers as they repeatedly kept changing their mind.

He was outstanding! I met one of his sons. I was so impressed by him, also.

We listed our property with Whitetail Properties after interviewing others. Wes Evans and Tim Burnette were our agents. They came out with their ATV, toured the property, gave us details of their marketing plan and ideas for us to help market it. We selected them because Whitetail Properties advertise nationwide. They took beautiful photos and used a drone to video the mountain area. We found them to be professional, personable and trustworthy. Our property sold to an out-of-state buyer. We would use them again.

Tim, You're doing great work and other agents are talking about it. Here's what they're saying: "Tim was great to work with, I look forward to working with him again. Tim is professional while personable; efficient with contractual timelines and updates; well as courteous and mindful of client's time." Kendra Yates

Entire Whitetail Team, We are sure you have read and heard many times what a pleasure it has been to work with all of you. You were always attentive and concerned to any issues we may have had, easy to communicate with and made the selling experience so easy in every aspect. Stay safe and take care,

Excellent. Provided great advice.

Tim Burnette was absolutely the best agent we could have found. HIGHLY RECOMMENDED!!! Thank you!

I have bought and sold real estate for almost 25 years and am licensed in TN. There has been no better experience than what I had with Tim and Wes. True leaders in the field.

Tim Burnette kept following up after our initial conversation, I realized that persistence would help us sell the property. Tim was great. Walked us through the process and we were able to to close in less than a year and netted more than we anticipated.

Tim is amazing. Sold in less than a day. Tim is professional and responsive.

Very professional yet friendly. Always responded to my multitude of calls.
Contact Agent
Contact Agent
Contact Agent
Contact Agent