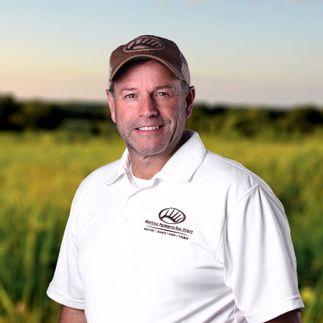 Todd Bigbee
Salesperson, Land Specialist / Licensed in KS
Testimonial Quotes
Todd Bigbee:

What My Clients Are Saying
We had been looking for just the right track that we could afford. To say Todd found it, would be an understatement! We took our best bow kills to date on our own 320 acres in Southcentral Kansas! Saw several others over 150" B&C this year and can't wait for 2011!!!

Robert McWaters and Skeet B

Todd has found his true calling. I took my best ever bowkill on a Kansas tract he found for us! A 178" B&C bruiser! Todd knows what it takes to find tracts with all the ingredients for big deer.

I could not have asked for two nicer guys to help me with buying and selling of property.

Todd is completely qualified and a "pro" which means that experienced buyers understand that value and what that means to the equation. Todd cares deeply about what he is doing and has invested fully in being the best in an area and in finding the type of tract where it matters.

Todd is a pro not just a nice person who likes deer hunting. You have built a world class organization that others would love to copy but cant because you guys have figured out how to hire the right people and your competition thinks it's the number of people. Hat tipped and enjoy the success!

Have worked with Todd on 3 purchases out in Kansas and really would not work with anyone else period. If he left I would go with him. Matters that much.

Angry Eagle Kansas/Andy M

Todd and Tom are great communicators and know how to close a deal!

Todd is awesome. We use him exclusively on our property sales.

Very pleased with Todd Bigbee

I thought the listing pictures and description were excellent. Selling 40 acres (too small for most buyers) requires finding the right person. I felt the listing made a very favorable first impression.

Great! Always a pleasure dealing with Todd.
Contact Agent
Thank you
We'll have an agent contact you shortly.
Contact Agent
Thank you
We'll have an agent contact you shortly.