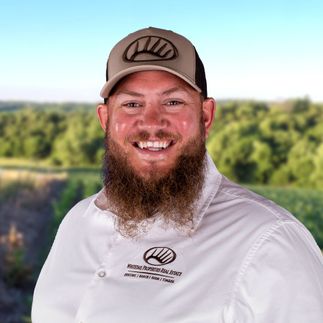 Todd Henry
Broker, Land Specialist / Licensed in IL
Testimonial Quotes
Todd Henry:

What My Clients Are Saying
Todd took the time to understand my interest in property and understood what I was looking for and why. We met at the property of interest and walked most of it. Any question i asked, he had the answer and a few he researched deeper and my questions were answered. He had a GPS trail map that we used to walk the property which was a great tool to understand the lay of the land while we were on it. I loved what I saw and we both talked at his truck.




We spent some time discussing the process moving forward with an offer. Within 24 hours we communicated and Todd presented the paperwork to us so our offer could be presented. The seller initially declined my offer and took another. In the interim, I was still working with Todd to search out more properties of interest.. A few weeks later Todd called me and the initial property was back available. He stepped us through the paperwork again and the seller accepted. I felt very comfortable with Todd and his professionalism to get us what we wanted. We will make new memories with friends and family enjoying our purchase. Thank You !

Todd was awesome to work with and very knowledgeable. Todd was always prompt at returning phone call, text, and emails. I would recommend Todd to others looking to buy or sell.

We are very pleased with Mr. Todd Henry's services. We had been looking to purchased recreational land after we sold the same type of property. We tried several times contacting different land specialists. There were a few emails that were not answered from different listing realtors. When we contacted Mr. Henry he answered our emails and questions immediately, he was always available to answer all our questions. Thank you Todd! We will most definitely consider him for our future land purchase or sale needs.

I needed an agent to close a land deal and gave Todd a call. He was on top of all the contacts and kept everything going smoothly throughout the process.

Todd Henry was so very professional, reliable, knowledgeable, and personable.

Todd was professional and very nice to work with. He was always prompt in answering calls and helping to solve an issue. We felt his connection to and love of land and we felt he would be best to help us through the difficult process of selling our family farm.

Todd was fantastic through our journey in buying & selling. Would not have wanted to do it with anyone else.




Picking a Real Estate agent is difficult. Todd Henry was a great pick from the beginning. He was always interested in our well being. Always bringing up new thoughts and ideas that made good sense for our family to follow. He was easy to contact when needed. We live out of state and were not able to meet him in person until after the sale was completed. I would use Todd in any future real estate transactions without question.

Todd was great to work with. Every time a needed to get information Todd responded ASAP. Todd was very attentive to whatever I needed to question. Todd always went the extra mile to get the information needed to help with the purchase of the property. There were some delays before closing and Todd was there to keep the entire process move forward. The entire relationship with Todd and Whitetail Properties was very professional and I would recommend them to everyone.

Todd said he would not stay with the low end sale price that would include more people since I wanted a better price.




Due to the special nature of the property and after interviewing Todd and other realtors, we picked him. Todd did a great job of explaining the Whitetail Properties process and real estate specialty. Todd Henry did an incredible job throughout the entire sales process. He was very responsive and transparent.
Contact Agent
Thank you
We'll have an agent contact you shortly.
Contact Agent
Thank you
We'll have an agent contact you shortly.