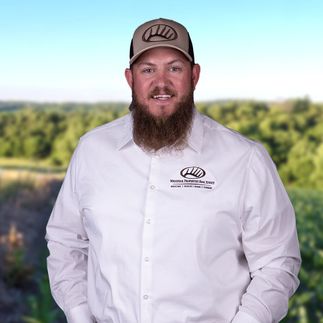 Todd Henry
Broker, Land Specialist / Licensed in IL
Testimonial Quotes
Todd Henry:

What My Clients Are Saying
Todd Henry was so very professional, reliable, knowledgeable, and personable.

Todd was awesome to work with and very knowledgeable. Todd was always prompt at returning phone call, text, and emails. I would recommend Todd to others looking to buy or sell.

We are very pleased with Mr. Todd Henry's services. We had been looking to purchased recreational land after we sold the same type of property. We tried several times contacting different land specialists. There were a few emails that were not answered from different listing realtors. When we contacted Mr. Henry he answered our emails and questions immediately, he was always available to answer all our questions. Thank you Todd! We will most definitely consider him for our future land purchase or sale needs.

I needed an agent to close a land deal and gave Todd a call. He was on top of all the contacts and kept everything going smoothly throughout the process.

Todd was professional and very nice to work with. He was always prompt in answering calls and helping to solve an issue. We felt his connection to and love of land and we felt he would be best to help us through the difficult process of selling our family farm.

Todd was fantastic through our journey in buying & selling. Would not have wanted to do it with anyone else.




Picking a Real Estate agent is difficult. Todd Henry was a great pick from the beginning. He was always interested in our well being. Always bringing up new thoughts and ideas that made good sense for our family to follow. He was easy to contact when needed. We live out of state and were not able to meet him in person until after the sale was completed. I would use Todd in any future real estate transactions without question.
Contact Agent
Thank you
We'll have an agent contact you shortly.
Contact Agent
Thank you
We'll have an agent contact you shortly.