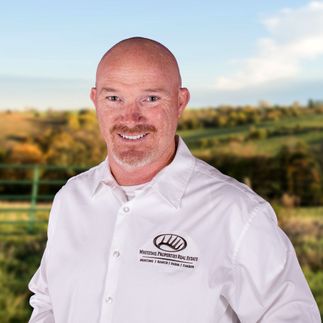 Tracy Colburn
Salesperson, Land Specialist / Licensed in AL
Buyer's Agent, Ben Richardson Land Specialist Team
Testimonial Quotes
Tracy Colburn:

What My Clients Are Saying
Tracy I really enjoyed getting out and looking at those properties with you. I was blessed to find such an awesome agent who wasted no time in getting info and checking out any property of interest. No doubt if I ever sell the property, I already have my listing agent….whom I consider a friend. Look forward to getting you out there to hang at the farm with us in the future. I really can't express my level of appreciation. I've never had a realtor work so hard or get things done so quickly.

"Tracy Colburn is the reason my husband and I have our incredible tract of land. After months of searching and not finding the plot of land that suited our needs, my husband and I decided to take a step back and reevaluate our situation. Tracy did not give up on us. Weeks later, he saw a tract of land come past his feed, remembered exactly what our desires were, and sent us the listing. Because of his hustle we were able to look at the land, make an offer, and find that our offer was accepted all in the same day. Later, Tracy came through when our lender fell through; once again we thought our hopes were shattered; he didn't give up though. He found us a new lender, and, long story short, we are owners of the land of our dreams! God has his hand on Tracy. Tracy is kind, competent, determined, and diligent. He will always hold a special place in our hearts, and we are grateful to God that he sent Tracy to us!"

Tracy with Whitetail Properties is a 5 Star land specialist who utilized his knowledge of land and wildlife to find the perfect property for me and my wife. We were looking for acreage to build a homestead and Tracy was very patient as it took us several months to find the "perfect" property for us. We drug him over 7 counties in North Alabama and he was awesome. He always did research on price per acre for the area we were looking in as well a printed map of the area. He is an honest person who gives you fact based opinion whether he makes the sell or not. If you are like me and want to walk the whole property, Tracy is your agent. Not a walker well never fear, when we were able, Tracy used his side by side to let us get a faster look at property. I can't say enough about Tracy. He was more that a land agent, he became friend who was willing to go the extra mile to help us. Thanks for all you did to help us!

I was thinking over the past year's memorable moments and thought I would send a note to express how impressed I am with Tracy Colburn. I have used several realtors over my lifetime and few stand out. However, Tracy is outstanding in everything he does. From the very beginning, we clicked. I was so surprised at how well he read my wife and my personal wants and desires for property. Even though we changed our minds several times, Tracy patiently stuck with us as we followed God's direction. I will definitely use Tracy over and over.

Thanks Tracy, I lack the words to properly thank you for all of your assistance. From no responses from other agents to someone who goes above and beyond, to include continuing to assist while on vacation in Israel. Highly recommend Tracy to anyone reading this that's looking for land.
Contact Agent
Contact Agent
Contact Agent
Contact Agent