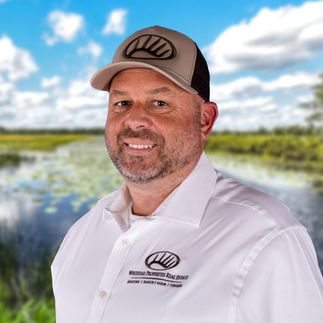 Troy Harrison
Salesperson, Land Specialist / Licensed in SC
Testimonial Quotes
Troy Harrison:

What My Clients Are Saying
Good experience!! Going through the Covid period delayed things some. Troy was very helpful in our first meeting and we liked the way he presented the process of selling the property.

Troy Harrison is a Saint. He worked so hard on our sale and went out of his way to accomodate our needs. I cannot say enough good things about him. He is smart and patient and so kind. Please tell him how much we appreciate all he did for us.

Troy was one of the most prepared persons I have had the pleasure of working with! Hard working individual in every facet!

We couldn't have been happier or more satisfied working with Troy. His laid back persona made a very fast and hectic situation comfortable. He always had time for a phone call or a walk of the property. Troy constantly went above and beyond. Whether it was hauling his personal side-by-side out to the property to map the survey or answering weekend phone calls, Troy always made himself available. His proactive style put us at ease. We never had to prompt him for anything. Even with a few delays that were out of anybody's control, we enjoyed a smooth closing. We can't recommend Troy enough!

Excellent experience -- the agent, Troy Harrison, was outstanding. He was very knowledgeable of the property and the process. He was creative in his marketing of my property and able to negotiate in a cordial way that smoothed out any issues quickly. He was always fair and reasonable in all his dealings and easy to work with. I highly recommend Troy Harrison. I can't say enough good about him.




The first visit with Troy Harrison when he met me at the property and took me on a tour in his four wheeler. He spent most of the day patiently showing me good features to the land as well as some challenges. He had a good marketing plan developed that same day based on what he saw and after listening to my comments. I had confidence in Troy and it made the decision to work with Whitetail Properties easy.

Excellent experience. Troy was professional, attentive, and very attuned to our requests and intentions. Couldn't have been happier with Troy's service during the process.

Troy grasped the vision that I had for my property. He was able to divide the original 54 acres into 4 attractive units, still maintaining the integrity of the property. The final piece is under contract, while the rest is to happy new owners.
Contact Agent
Thank you
We'll have an agent contact you shortly.
Contact Agent
Thank you
We'll have an agent contact you shortly.