Land Specialist
North Dakota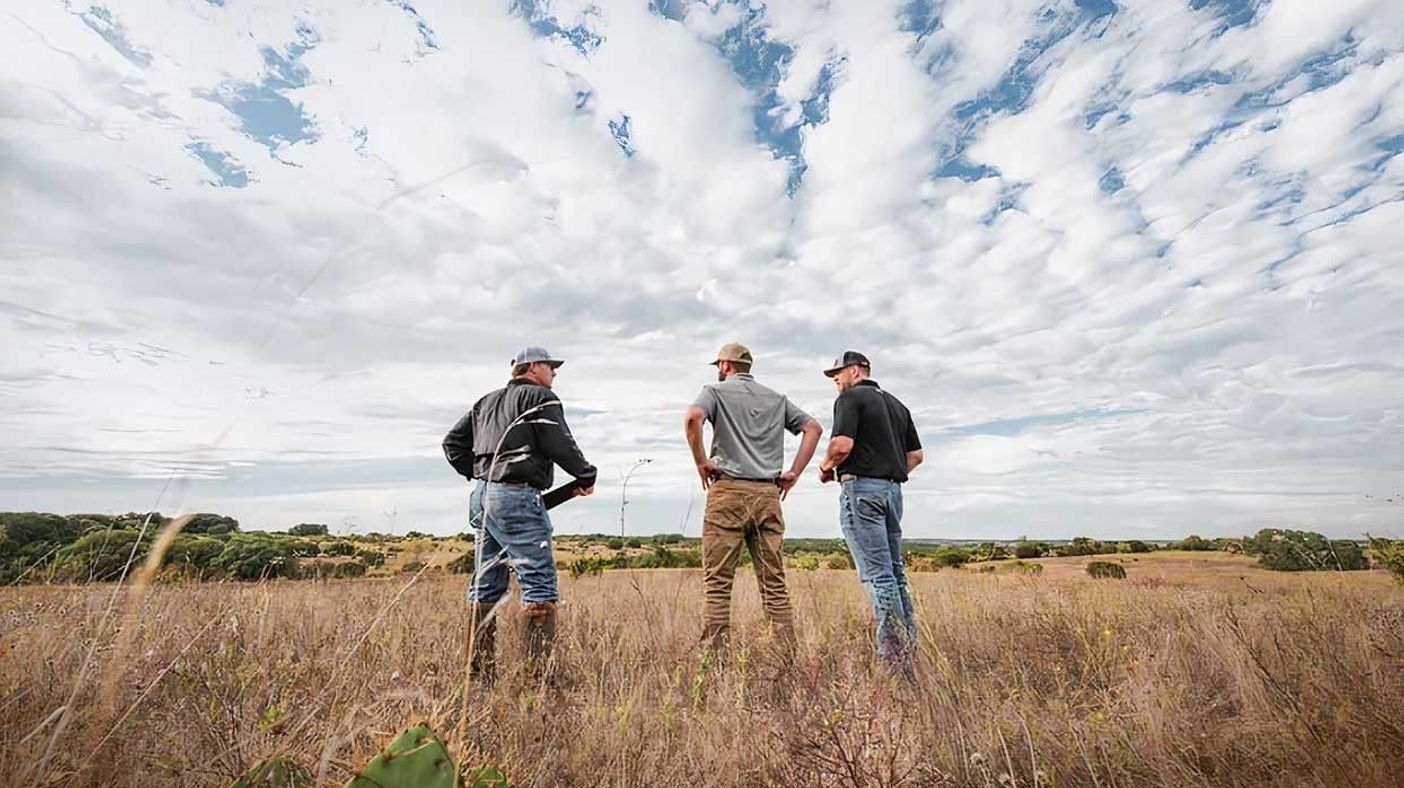 Description
Is your dream to build a career around your passion, your knowledge of land, wildlife and the outdoors? If so, this could be the opportunity you've been preparing your entire life for. Here, our real estate agents are known as Land Specialists. Currently, we're seeking a Land Specialist to represent Whitetail Properties in North Dakota. You'll have your own territory and the benefit of networking and collaborating with Whitetail Properties Land Specialists in the surrounding territories instead of competing against them. We provide our Land Specialists with career support, mentoring and training at both a state and national level. Whitetail Properties invests in marketing initiatives created to elevate the credibility and expertise of the Whitetail Properties brand and its Land Specialists through numerous outdoor publications, our award-winning television show on the Sportsman Channel, our unmatched social media presence and a national network of buyers and sellers focused solely on the rural real estate market. We would love to talk with you about the foundation we provide to building a successful and enjoyable career in the outdoors. If you have a passion for helping others, a desire for unlimited earning potential and an independent structure, give us a call. We'd love to talk to you about joining our family.
North Dakota is the perfect state for those looking to affordably invest in land. Job opportunities are plentiful and property tax rates are some of the lowest in the country. North Dakota is the third least populated state in the nation with a per capita of just 9.7 people per square mile of land. If you're looking to escape, North Dakota is the perfect place. In 2017, the Census of Agriculture revealed that 89% of North Dakota is made up of ranch and farmland. This land produces a variety of high-quality commodities. It has been named the top producer of spring wheat, durum wheat, dry edible peas, dry edible beans, honey, flaxseed and canola. The Red River Valley near Fargo provides lush, nutrient-rich soil that yields some of the best sugar beets and potatoes in the country. Western North Dakota is home to vast, healthy grasslands for raising ranch and grazing animals. The state is filled with natural beauty and extensive hunting opportunities. The whitetail deer population is large and healthy. Fresh water fish populate the lakes and waterways with walleyes, catfish, perch, various trout, and northern pike being fishermen's favorites. West in the state, big game hunters can enjoy opportunities to hunt mule deer, antelope, buffalo, and elk. Little known, North Dakota is a great birding destination. Parks and refuges across the state are packed with waterfowl, pheasant and grouse. There are 39.3 million acres of ranch, farmland, and hunting land across the state of North Dakota and owning a piece of this heaven only makes sense.
Jason Ziegler
North Dakota Land Specialist and Team Leader
BENEFITS
Unlimited earning potential
Work/life balanced schedule
Work from your home office
Personal branding territory where you are the sole representative of our company
Access to industry-leading branded marketing support and materials
An excellent support network of existing sales team throughout the nation
Access to career development system designed specifically and exclusively for Whitetail Properties agents
Agent Mentoring and Referral Incentive Program
REQUIREMENTS
Knowledge of hunting, agriculture, minerals and/or other uses for land available in your state
3+ years of professional sales experience
5+ years of professional employment experience
Ability to obtain a real estate license in your state
A strong network of contacts to build a book of business
College-level education preferred but not mandatory
Passion for winning
Self-motivated, self-starter, and action-oriented
Ability to embrace change and evolve
Ability to work full time as an independent contractor
Commission-only compensation with limitless financial potential
Financial stability is required to invest in marketing and start-up expenses
RESPONSIBILITIES
Legally, ethically, and professionally represent buyers and sellers of real estate by obtaining property listings and marketing hunting, timber and farmland properties for sale
Knowledge of all topics related to recreational and rural real estate, such as hunting, ranching, farming, minerals, wildlife habitat, land management, timber and current events impacting landowners
Develop contacts and network in the real estate and outdoor industry to cooperate with and share relevant industry information to better represent buyers and sellers
Professional-level knowledge of principles and practices involved in new business development, product marketing and sales, including experience developing territory business plans
Properly represent the Whitetail Properties brand to the general public
Thank you
We'll have an agent contact you shortly.
More Information
Thank you
We'll have an agent contact you shortly.