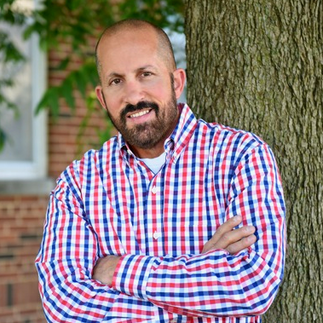 Testimonial Quotes
Dan Perez:

What My Clients Are Saying
Not only is land a great investment, but unlike other investments, you might be able to pick up a couple hundred inches of antler while you're waiting for the right time to sell.

This guy was taken on the north end of my property in Pike County, Illinois. He was coming out of the corn field to get a drink at the creek. I have a stand right on the creek bank looking over a food plot at the end of the corn field.

Pretty as a picture, he slipped out of the corn, walked down the path I assumed he was using and stopped 18 yards from the stand on the creek rock. Doesn't get much easier than that, does it?

Owning a piece of land has always been a family desire and we want to thank Whitetail Properties for the excellent experience we had buying our first piece of land. We were inspired and appreciated the vast knowledge of the outdoors that Dan Perez provided. And in the pursuit to find a piece of land where we could hold, grow and harvest monster bucks, he helped guide us to just that place! The property has brought year round enjoyment, from shed hunting and planting food plots, to hunting turkey and deer. With our own slice of heaven in Illinois, we're now able to bring our family, friends and the outdoors together, making our dreams a reality.

You know on your advertisement where it says "A Monster Shed found literally laying steps away from your Iowa property's back door"? Well last Tuesday evening I picked up a monster set of 170" sheds "literally steps away from my Iowa property's back door". It also says in that same advertisement properties where you will find 200" deer, well as you know I killed my 200" the next year after I purchased my farm through you. It has to be very rewarding to be doing something you love and really helping hunters find the farm they really do dream about. Thanks Dan, thanks for helping Jeff and I to find the farm of our dreams.
Contact Agent
Thank you
We'll have an agent contact you shortly.
Contact Agent
Thank you
We'll have an agent contact you shortly.