Real estate values have recently been at historic highs, and rural land is no different. Although we're seeing a shift to more stable values, demand for rural land remains substantial as buyers recognize the benefits of owning land as a financial and lifestyle investment. Owning land also has several advantages over traditional financial assets like stocks and bonds.
Advantage 1: Land Can Be Used and Enjoyed
Both landowners and stock market investors can see the value of their investment appreciate over time. Unlike landowners, however, stockholders can't use and enjoy their stock in the meantime. They can't camp, enjoy acres of prime hunting or fishing on their stock, or ride an ATV through paths cut through thick timber. You can do all that on your land, though. You can make memories on your land, while it appreciates.
"Instead of an account balance you can look at on a computer screen, land is an asset you can physically enjoy using," says Aaron Ablondi, a Texas Land Specialist with Whitetail Properties Real Estate, which specializes in buying and selling farms, recreational land, country homes on acreage, and other rural properties.
Dan Perez, a founding partner of Whitetail Properties, says, "When you have a property, you can enjoy it while you own it and make memories for life. And that's priceless. You can't have that kind of personal relationship with a paper investment."
Advantage 2: Land Value is Less Volatile Than Stocks
From a purely financial perspective, owning land is less susceptible to market volatility than traditional investments.
In 2022, for example, we saw a notable stock market decline driven by inflation, interest rate hikes, and fears of recession. In contrast, Ronnie Strong, Whitetail Properties' chief operating officer, notes that land prices have steadily appreciated over time. "Day-to-day fluctuations in the market don't change how you can use and enjoy the land daily," he says. "The lower volatility and long-term appreciation of land can provide greater comfort from a psychological standpoint and avoid a common motivation with financial investments to sell when there is a downturn in the market."
Ablondi adds that land values tend to hold fairly steady even in a perceived market downturn. "You don't typically see big swings in value, so if you had to sell due to a market downturn, you are less likely to experience your asset being worth significantly less," he says.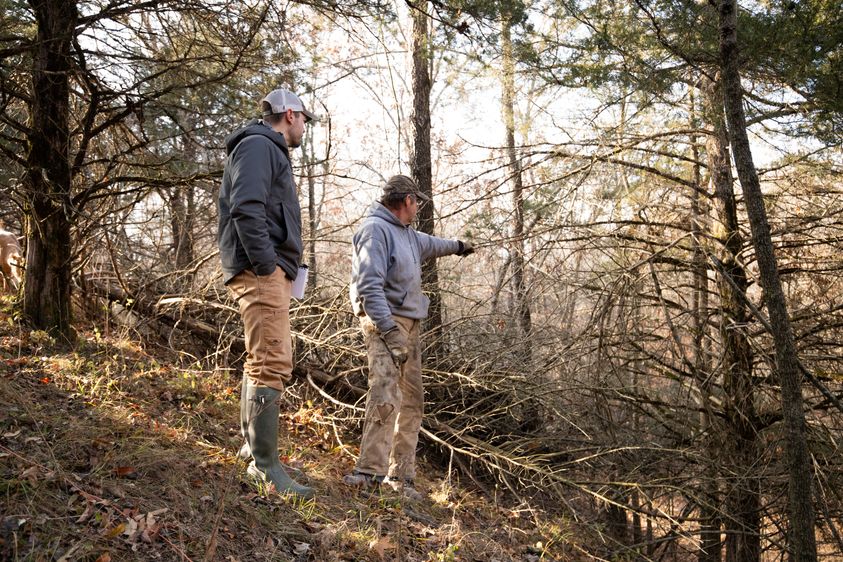 Advantage 3: Land Improvements Increase the Value of Rural Land
When you buy a stock, there's nothing you can do to improve that stock. The value of the stock depends entirely on factors outside your control.
When you own land, on the other hand, you can make improvements that increase the property's value. This might include enhancing the fertility of farmland, adding food plots to a hunting property to attract quality wildlife, installing an attractive gate to provide a positive first impression, improving your timber stand, or simply cleaning up acreage to make it more appealing to a future buyer.
"You can increase the value by spending relatively very little money," says Perez. "Traditional financial investments are totally dependent on the market. You can cross your fingers, but that won't help. There is nothing you can do to improve the value of that investment."
Advantage 4: Land Ownership Offers Tax Benefits and Conservation Bonuses
There are also tax advantages for land investment. Strong notes that as land appreciates, owners can leverage the added value to finance additional land purchases. Profit from the land sale may be eligible for a 1031 tax-deferred exchange, a benefit that does not apply to traditional financial investments.
Whitetail Properties Land Specialist Joe Sangimino shares that conservation easements can also provide an additional source of tax breaks, especially in the Western states, where efforts to protect wildlife and land for hunting, fishing, and recreation remain strong.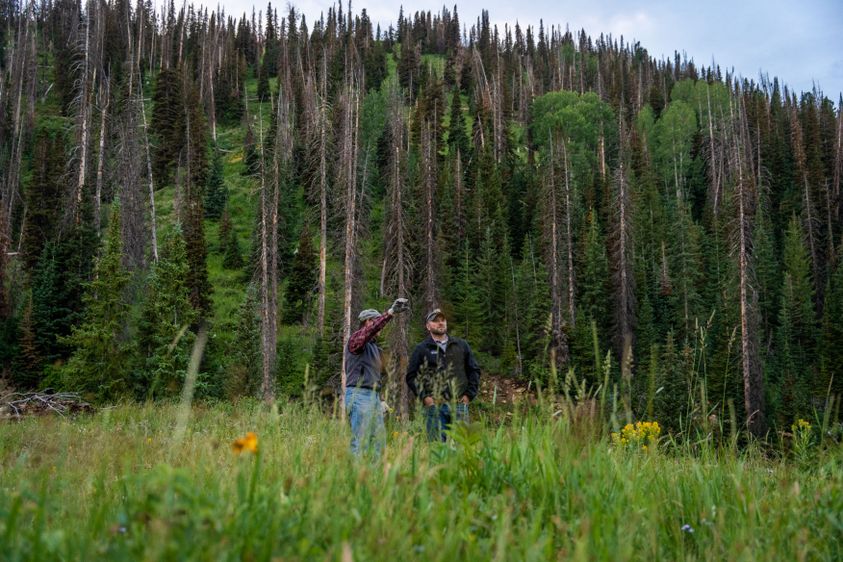 Ready to Invest? Advice for Land Buyers
Land is a significant investment, so it's vital to be well-informed before diving in.
Researching land-exclusive real estate agents is an important first step. "Share your criteria and ask about their experience, how many properties they have sold, and for references before making a decision," Perez recommends. "You are hiring that person to find the next dream property of your lifetime. Be sure that the agent is knowledgeable and someone you can trust."
Strong notes that buyers can also seek input from other professionals with a proven record of success in buying and selling land. "The resources are endless, but be careful. Make sure you rely on people with good intentions who give you good advice."
The land experts at Whitetail Properties also share common mistakes to avoid when purchasing or improving land:
Mistake #1 - Rushing into an investment without fully understanding the costs of buying land, such as debt service on a loan and taxes. "Land is often an emotional purchase, and buyers may not realize the full cost and purchase beyond their means. It's hard to enjoy something if you have trouble paying for it," Strong says.
Mistake #2 - Over-customizing. "Making custom improvements that are too unique and specific to your interests can limit the number of people who would be interested in purchasing that property in the future," says Ablondi.
Mistake #3 - Over-improving. "The larger the property, the cost of improvements can be spread over more acres," says Perez. "But as a general rule, improvements unrelated to the property's use should not exceed 20% of the land value." He notes that if a buyer wants to add a dream home, one option is to position it on the property so it can be sold separately, if necessary.
Mistake #4 - Generalizing values. Strong says buyers need to understand that different types of land — even within the same category — have different values. One example is looking at comparable sales prices for similar farming operations. "Values can vary based on soil quality, productivity, and other characteristics."
Land Should Be One Part of a Balanced Portfolio
Despite land ownership's many advantages over traditional investments, we still recommend that land remain just one part of your investment portfolio. Spreading risk by having more than one type of investment is a sound long-term strategy. That means there's still a place for stocks and bonds.
"When you buy stocks and bonds, you're buying a piece of American business," Strong says. "Stocks can give higher average returns over longer periods. When you blend land and traditional financial investments, you get less volatility and higher potential return over time."
If you're ready to add land to your investment portfolio, reach out to your local Whitetail Properties Land Specialist and start enjoying the benefits of land ownership.